Leah Remini's Beef With Tom Cruise Explained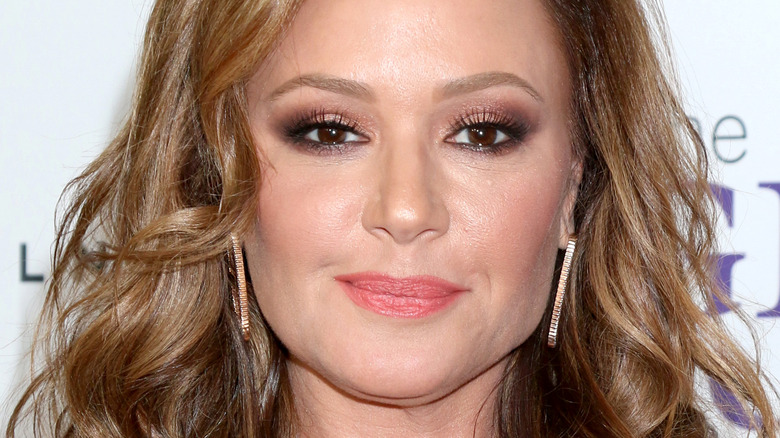 Kathy Hutchins/Shutterstock
It's hard to please everyone — something Tom Cruise knows all too well. As a bonafide superstar, he's had his fair share of haters. It comes with being a celebrity, after all.
In 2013, Mark Wahlberg expressed his disdain for the "Top Gun" star, especially after the latter compared his work to those in the military. "For somebody to sit there and say, 'My job was as difficult as somebody in the military's.' How f***ing dare you? While you sit in a makeup chair for two hours," he said at a panel. It's not just Wahlberg, either. Brad Pitt once admitted the "Mission Impossible" star wasn't his favorite person, and not just because they were in some type of competition for being the world's biggest heartthrob. "There came a point during filming when I started really resenting him. He's North Pole, I'm South," he said of his experience working with Cruise.
But then there are others, like Leah Remini, who seemingly made it their mission to put a damper on Cruise's gleaming reputation. But according to the "Kevin Can Wait" star, there's a legitimate reason.
Leah Remini and Tom Cruise have opposing views on Scientology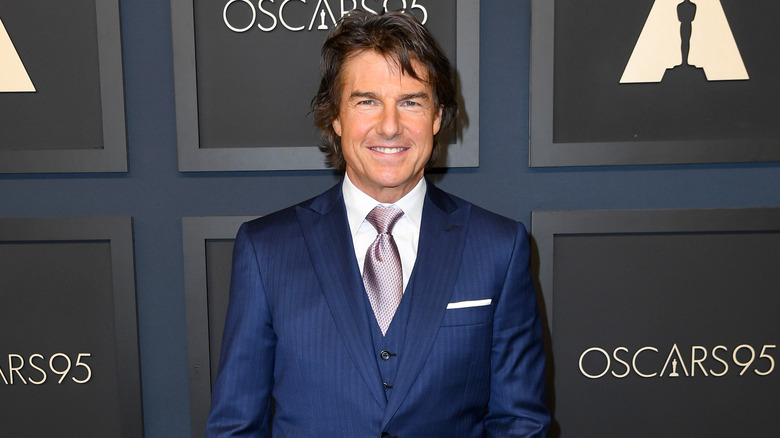 Jc Olivera/Getty Images
Tom Cruise is a staunch member of the Church of Scientology, while Leah Remini isn't — at least not anymore. Remini famously left the church in 2013 and has since slammed the faith, claiming it manipulates the thinking of its adherents. "I believe that people should be able to question things. I believe that people should value family, and value friendships, and hold those things sacrosanct," she said in a statement to People. "That, for me, that's what I'm about. It wouldn't matter what it was, simply because no one is going to tell me how I need to think, no one is going to tell me who I can, and cannot, talk to."
Apparently, Cruise also played a factor in why she left, as she claimed the actor is so entrenched within the church that he has been rendered untouchable. "Being critical of Tom Cruise is being critical of Scientology itself," she divulged in her "20/20" interview with Dan Harris. "You are a person who is anti the aims and goals of Scientology, you are evil." Remini also recalled a time she joked about how Cruise was touchy with his then-partner Katie Holmes and received disciplinary action for doing so. 
Meanwhile, Cruise remains one of the most prominent Scientologists. In a recruitment video, he reportedly stated, "It's a privilege to call yourself a Scientologist, and it's something that you have to earn." He added, "[We are the] way to happiness. We can bring peace and unite cultures."
Leah Remini claims Tom Cruise manipulated his image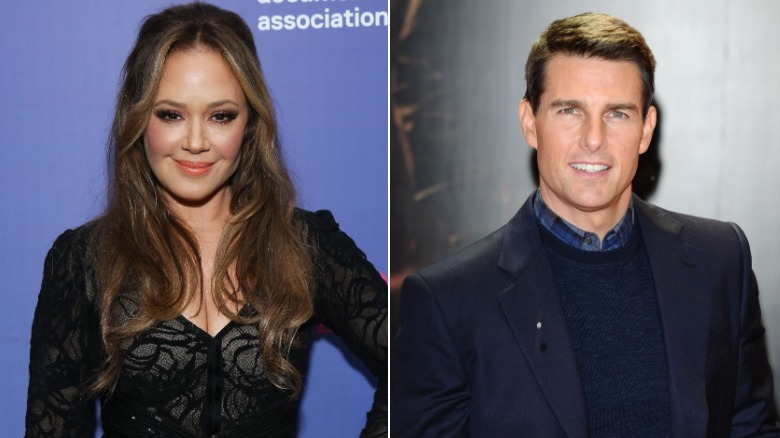 Featureflash Photo Agency/Shutterstock & Michael Tran/Getty
Leah Remini believes that everything Tom Cruise does is calculated to benefit the Church of Scientology. She even went as far as to say the "Mission Impossible" actor is aware of — even complicit in — whatever abuses are happening within the church. "He is not in the same category as the average Scientologist," she told the Daily Beast. Per Remini, Scientologists are taught to believe that "Tom Cruise is saving the world single-handedly," and his close proximity to leader David Miscavige makes him "a deity" among followers.
Because Cruise never fails to speak highly of the Church, claiming that it's "something that has helped me incredibly in my life," Remini shared that the controversial religion makes every effort to keep him around. What's more, she even spoke of a time when Cruise inflicted punishment on a member as instructed by Miscavige, further solidifying his place in their community.
But Remini has had enough. In an interview with Us Weekly, she said it's "time for people to start waking up to the real facts." In a statement, she said, "Tom has for years manipulated his image to be the good guy. Although I believe there was a time when Tom was a decent and kindhearted person, he has morphed himself into David Miscavige and is completely dedicated to Scientology's mission to 'clear' planet Earth — which means making 80 percent of the world's population into Scientologists."