Willow Smith Surprises Mom Jada Pinkett With Confession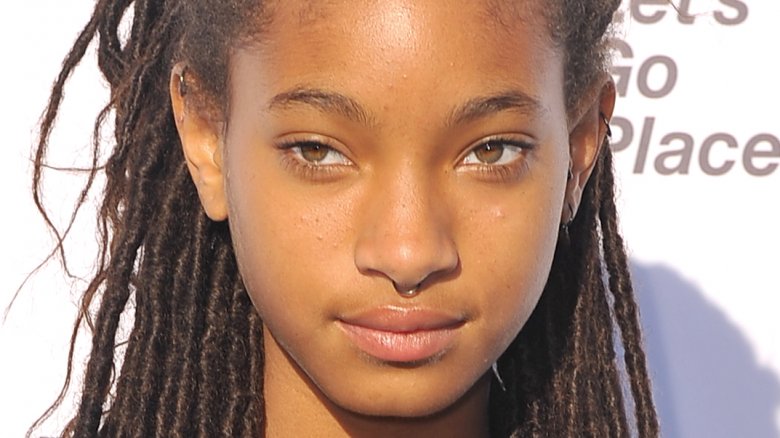 Getty Images
Willow Smith is opening up about the past.
During the Monday, May 14, 2018, episode of Red Table Talk, a Facebook Watch talk show she shares with mom Jada Pinkett Smith and grandmother Adrienne Banfield-Jones, the 17-year-old revealed a painful secret while discussing her greatest loss so far.
"I would have to say I honestly feel like I lost my sanity at one point," the "Whip My Hair" singer began. "It was after that whole 'Whip My Hair' thing and I had just stopped doing singing lessons and I was kind of just in this gray area of, 'Who am I? Do I have a purpose? Is there anything I can do besides this?'"
Following the success of her 2010 hit, Willow would have been just 9 years old. "After the tour and the promotion and all of that, they wanted me to finish my album. And I was like, 'I'm not gonna do that,'" she continued. "After all of that kind of settled down, I was listening to a lot of dark music and it was just so crazy and I was just plunged into this black hole and I was, like, cutting myself and doing crazy things."
In response, her surprised mother said, "What? Really? When were you cutting yourself? I didn't see that part? Cutting yourself where?" 
"There's still a little something there," Willow replied while showing the scars on her wrists and forearms. Explaining that she never told her older brothers, 19-year-old Jaden and 25-year-old Trey, about her self-harming either, she said, "I never talk about it because it was such a short, weird point in my life but you have to pull yourself out of it."
The "Female Energy" singer, who previously discussed the difficulties she faced while growing up in the spotlight, went on, "I honestly felt like I was experiencing so much emotional pain but my physical circumstances weren't reflecting that." 
"One night I said, 'This is actually psychotic,'" Willow continued, adding that she hasn't self-harmed in five years. To which Jada, who shares her daughter with Will Smith, said, "I never saw any signs of that!"