Haley Lu Richardson Kept Her Split From Brett Dier A Total Secret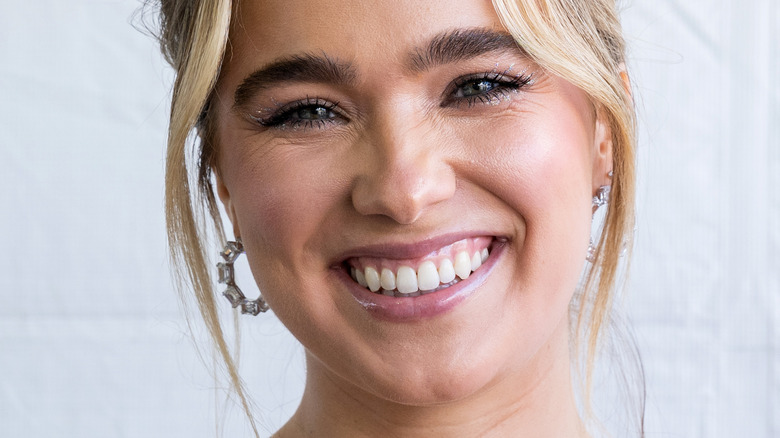 Amanda Edwards/Getty Images
When they were together, Haley Lu Richardson and Brett Dier were pretty darn funny. From taking hilarious and unflattering selfies to showcasing their seesaw skills (while also making the caption worthy of plenty of LOLs), they always knew how to capture fans' attention. The couple began dating in 2012 after they were both cast in the television series "Ravenswood." The two hit it off almost immediately and began dating before getting engaged several years later.
In 2019, Richardson explained to Cosmopolitan how they got engaged in a rather unconventional way, as she was the one who popped the question to Dier. "I didn't prepare at all. I had no idea when I woke up that morning that I was going to ask someone to marry me that day," she said, explaining that she had a feeling in her "gut" that it was the right time to propose to her longtime boyfriend. "I feel like the trick to that was just not thinking about it at all before it happened. I just kind of did it." Richardson also spilled a few other deets on the super laid-back proposal, including the chill setting where it happened — an outdoor strip mall where they were dining on pizza. Most down-to-Earth couple ever? We think so! 
But, the two never quite made it down the aisle, and for a while, fans were left wondering about the state of their relationship after they failed to post about one another for a good stretch of time. 
Haley Lu Richardson reveals she and Brett Dier split — two years later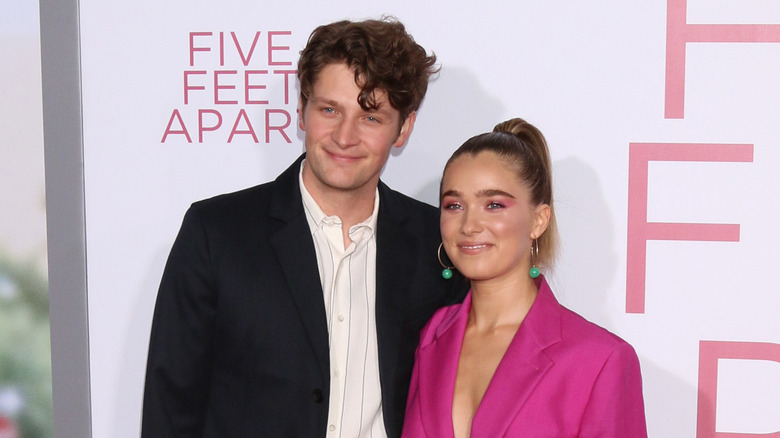 Kathy Hutchins/Shutterstock
Haley Lu Richardson surprised fans when she revealed that she and her longtime love Brett Dier called it quits. People who follow "The White Lotus" star on social media may have put two and two together when they realized that Dier hadn't been featured on her Instagram feed for quite some time, with her last post featuring Dier appearing in November 2020. But a good amount of time after the split, the actor fessed up and let fans know the relationship was dunzo. 
Richardson took to her Instagram Stories in 2022 to let fans know about the split from Dier. "Hey guys. This is me and Brett. We actually separated two years ago," she began the lengthy update. "But life goes on and we are both existing and doing pretty well turns out. We shared a deeply special chunk of our lives together," Richardson added. To conclude her news, she gave fans insight as to why she decided to keep the news under wraps for so long, stating that she used the "last couples years to heal and grow without the internet knowing," but she felt it was the right time to inform fans of the change. 
In turn, Dier shared a similar post, and both of the uploads included a picture of the former couple giving the "thumbs up" sign to let their fans know that there was no bad blood or ill will toward one another.
Haley Lu Richardson is doing just fine post-split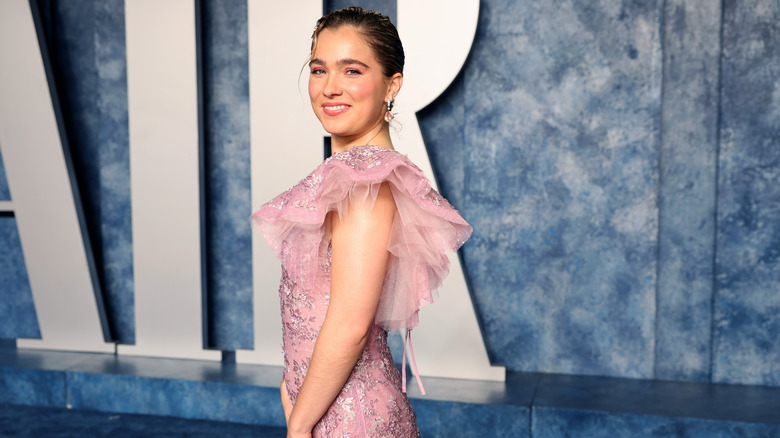 Cindy Ord/vf23/Getty Images
Since her initial post about the split from Dier on her Instagram Stories, Haley Lu Richardson has remained pretty tight-lipped about what led to their demise and hasn't given fans more details about exactly why they called it off. However, post-split, Richardson has been keeping herself plenty busy. In 2022, the actor starred in Season 2 of "The White Lotus," nailing the role of Jennifer Coolidge's spunky assistant. While the show has new characters and plots each season, we likely won't see Richardson appear in Season 3, but that doesn't mean that she doesn't have other gigs in the works. 
Richardson has made it no secret that she is a massive fan of the Jonas Brothers, and who could forget the time that Nick Jonas surprised her with a call on "The Late Late Show?" Well, her love for the boy band paid off big time, and she landed a spot in the music video for their song "Wings." Richardson has posted about the video several times, and it seems she's living out her (and everyone else's) teenage dream. "I AM IN THE JONAS BROTHERS MUSIC VIDEO FOR THEIR NEW SONG WINGS!!!!! I REPEAT I AM IN THE JONAS BROTHERS MUSIC VIDEO FOR THEIR NEW SONG WINGS!!!!!!!!!!!" she exclaimed on Instagram in February. "This was the most surreal day of my entire existence. im so thankful. and I got to do it with some of my best friends." 
You go, girl!