The Bizarre Rumor About Janet Jackson's Alleged 'Secret Daughter'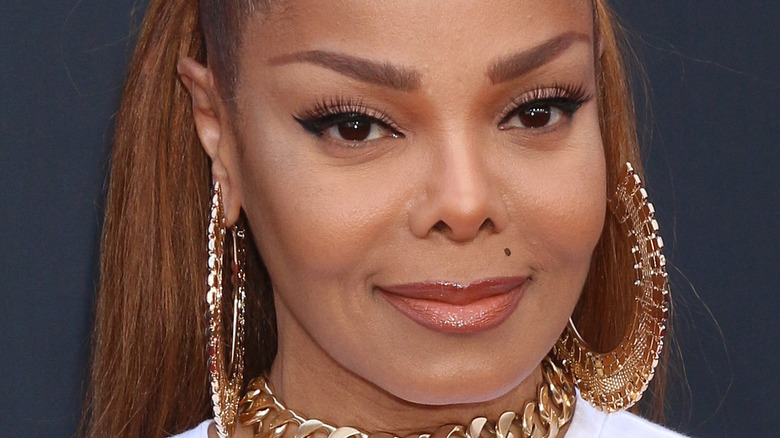 Kathy Hutchins/Shutterstock
Janet Jackson and James DeBarge's marriage was a short-lived roller-coaster that was poisoned by DeBarge's heavy drug use. On the surface, the childhood friends had a lot in common, as they were both successful musicians who came from talented families. DeBarge, who was part of the family R&B group DeBarge, recorded '80s hits like "Rhythm of the Night" and "Love Me In a Special Way."
Yet, Jackson rushed into her marriage with DeBarge. According to the New York Post, in the two-part documentary "Janet Jackson," Jackson, who was only 16 when she began dating DeBarge, admitted, "I wanted to be able to stand on my own feet. And at that time I thought that there was no other way I would be able to kind of get my own life — unless I got married." Jackson and DeBarge were head-over-heels in love with each other, leading them to elope in 1984. Their marriage was annulled just a year later.
The couple kept their relationship under wraps, as Jackson didn't tell most of her family about her plans to marry DeBarge. As it turns out, there's another alleged secret regarding their relationship, and it has caused a storm in the media.
James DeBarge shared his thoughts on the secret child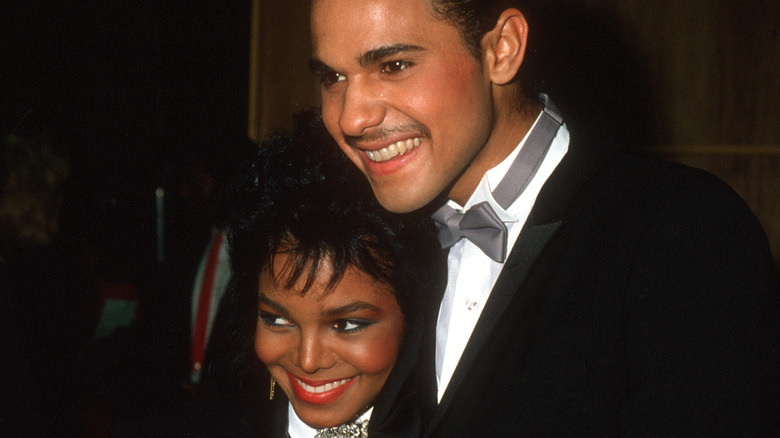 Michael Ochs Archives/Getty Images
Janet Jackson fans collectively dropped their jaws when her ex-husband, singer James DeBarge, made a shocking confession. According to Entertainment Tonight, in 2016, viral footage from WE TV's "Growing Up Hip Hop" circulated. James revealed that he shares a secret daughter with the "Escapade" singer. He was jaded, to say the least, telling his daughter Kristinia DeBarge, "I'm tired of the secrecy. I'm tired of the truth not coming forward, and people being a coward when it comes to it. And I thought it was wise for me to speak out now because it needs to be addressed." He had actually hoped the rumors were mere fabrications. "To be honest with you, I didn't know. I was under the impression that there was no baby, and I wanted to believe it's not true. But it is," he explained.
In 2017, Jackson and James' supposed long-lost daughter came forward. A woman named Tiffany Whyte told Radar Online, "I've been kept a secret a very long time. I want people to know the truth." She commented on her frustrations, saying, "Janet has been denying me for many years. I waited 31 years." Whyte, who grew up with foster parents, apparently had a DNA match with James' mother, Etterlene DeBarge. So, what does Jackson think about all of this?
Janet Jackson shut down the rumors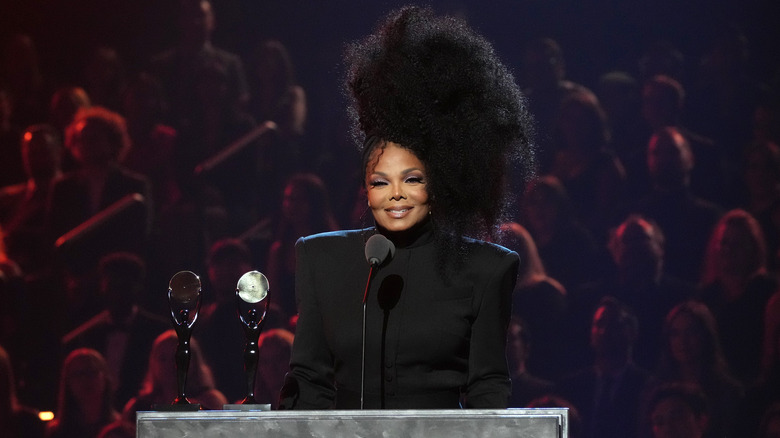 Kevin Mazur/Getty Images
In 2022, Janet Jackson squashed rumors that she had a secret daughter with James DeBarge. According to People, in the A&E documentary "Janet," Jackson said, "Back in the day they were saying that I had a child and I kept it secret. I could never keep a child away from James. How could I keep a child from their father? I could never do that, that's not right." She shut down allegations that her sister Rebbie or brother Jackie raised the "secret baby."
Meanwhile, James' family has spoken out about the rumors. Back in 2017, James' sister Bunny DeBarge issued an apology to the star via Inside Edition. While James' mother, Etterlene DeBarge, is convinced that Tiffany Whyte is her granddaughter, Bunny has her doubts. She said, "I'm like mom, maybe she's some kin to you, but she's not James and Janet's daughter. Come on now." She added that Whyte doesn't resemble James or Janet. On the other hand, James' daughter, Kristinia DeBarge, is taking Etterlene's side. In another interview with Inside Edition, she revealed, "I believe I do have a sister out there." And Kristinia has her opinions about why they wouldn't have kept the baby. She explained that neither Janet nor her family wanted anything getting in the way of her thriving career.