Georgina Rodriguez Looks Back On Cristiano Ronaldo's Encouragement After Tragic Death Of Their Son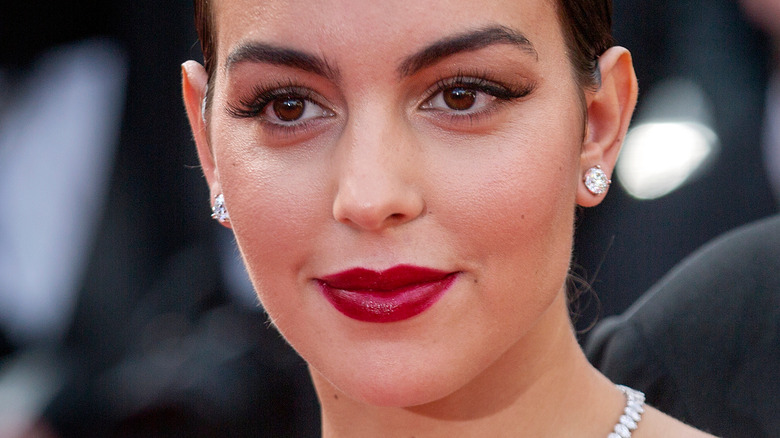 Andrea Raffin/Shutterstock
Cristiano Ronaldo and his girlfriend, Georgina Rodriguez, have been in a relationship since 2017 and over the years, they have been through plenty of highs as well as several lows. In 2022, the couple suffered the unimaginable when they tragically lost one of their children. That April, the soccer superstar and his partner shared the grim news with the world in a gut-wrenching post. "It is with our deepest sadness we have to announce that our baby boy has passed away," the couple shared in a joint statement posted to Ronaldo's Twitter feed. "It is the greatest pain that any parents can feel." While their daughter was born healthy, the couple made sure to point out that her life gave them "strength" and "hope." The famous couple also gave a nod to their medical team for providing them with "expert care and support" as they went through the unimaginable. 
The social media influencer and the soccer superstar share three children (including their late son). Ronaldo also has twins that he welcomed via surrogate in 2017 and a 12-year-old son. Rodriguez's family and children clearly mean a lot to her, and Rodriguez shares photos of her brood on social media quite frequently with her 47 million followers. "The sense of my hours, minutes, and seconds. Thank you, God for so much (love). I'm a very lucky mommy and girlfriend," she wrote in November, along with a carousel of photos.
And now, she's opening up more about the tragic loss of her son.
Georgina Rodriguez reveals advice Ronaldo gave her following the loss of their son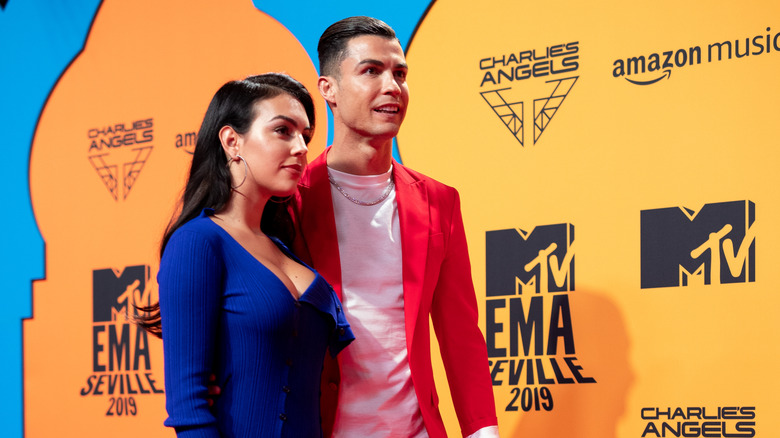 Andreas Rentz/MTV 2019/Getty Images
It's never easy to lose a child, and Georgina Rodriguez and Cristiano Ronaldo know the pain all too well. In the trailer for the second season of her Netflix show, "I am Georgina," Rodriguez broke down as she talked about losing her son. "Over 40 million people follow me. But no one really knows how I feel. This year I had the best and worst moment of my life in an instant," the model shared before revealing how Ronaldo was one of her biggest supporters. "Life is hard. I have reasons to move on and be strong. Cris really encouraged me to continue my agenda. He said, 'Gio, get on with life. It'll do you good.'" The model added that her main priority is her family and children, and while she suffered a significant loss, she's still "happy and thankful" for what she has.
This is not the first time that Rodriguez has spoken about suffering such a big loss in her life. "This year has been the most complicated of my life; the happiest moment became both the saddest," she told Elle Spain of the challenging year that she had. "It is something that will accompany me for life and that we will not be able to forget." Ronaldo has also had a tough time with the loss and in an interview with Piers Morgan, he revealed that he kept his son's ashes and he talks to him. Our hearts.