Tyra Banks Says Goodbye To Her DWTS Host Gig (& No One Is Torn Up About It)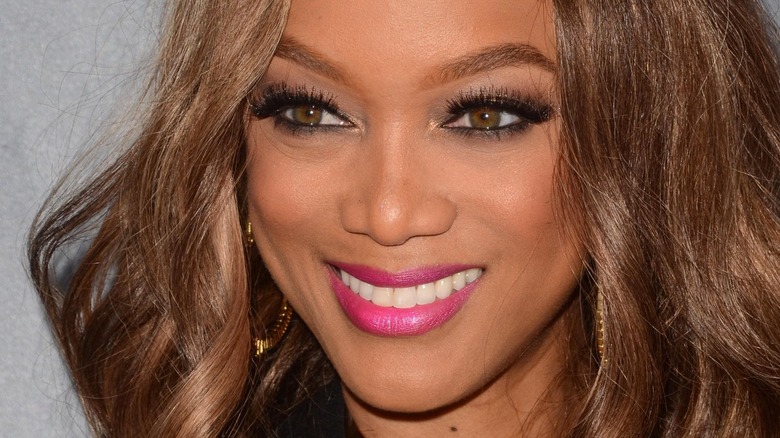 Kathy Hutchins/Shutterstock
Is it just us, or does it seem like Tyra Banks has had almost every career under the sun? Of course, we know her for strutting her stuff on the runway like an absolute pro, but her talents stretch beyond that. On occasion, Banks has showcased her acting skills, and what now 30-something-year-old could forget her performance in the 1997 film "Life-Size?" In the movie, Banks played a doll who came to life and hung out with Lindsay Lohan. She even showed off her singing chops with the song at the end. 
The star has also shown off her spunky personality in a self-titled talk show, and she's served as host of several shows like "America's Next Top Model" and "America's Got Talent." In 2020, Banks added another role to her resume as she replaced Tom Bergeron, the longtime host of "Dancing With the Stars," in season 29. "I've been a fan of 'DWTS' since its beginning. The fun mixed with raw emotion, seeing celebrities push past their comfort zones, the sizzling dance performances ... it's always transported me to my days of turning it up ten notches on the catwalk," she said in a statement. The model added that she had big shoes to fill in replacing Bergeron, but she seemed more than ready for the challenge.
But you know what they say ... all good things must come to an end and that seems to be the case with Banks' "DWTS" stint. 
Fans are thrilled to see Tyra Banks exit DWTS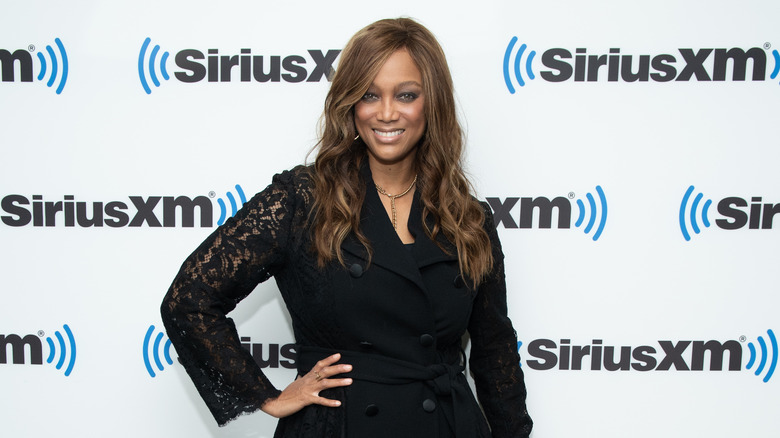 Noam Galai/Getty Images
After three seasons serving as the host of "Dancing With the Stars," Tyra Banks is taking her final bow. The model-turned-television star shared the news with TMZ as she revealed her priorities. "I feel it's time for me to really focus on my business and my entrepreneurship, and also producing more TV — but behind the scenes," she told the outlet of her departure. "I think it's time to graduate from the dance floor to the stock market floor ... from the ballroom to the boardroom!" On Instagram, Banks has shared glimpses of her ice cream brand, Smize & Dream, which she plans on expanding in the United States. She expressed that her desire is to focus on her ice cream business and even showed items in her Whole Foods cart for "research and development." 
Once fans caught wind of the news, they took to social media to weigh in — and the overwhelming majority weren't too sad about Banks' decision to leave. "Good. Every job ain't for everybody and that was not for her," one person tweeted regarding the news. "Thank goodness! She's the reason I stopped watching! She overacts, is so over the top ridiculous, [and] made it all about her and not the dancers or the show! She was horrible," another social media user added. A few others suggested that former pros like Cheryl Burke or Maksim Chmerkovskiy should take the reins from Banks.