Julia Fox Breaks Her Silence On Brother's Troubling Arrest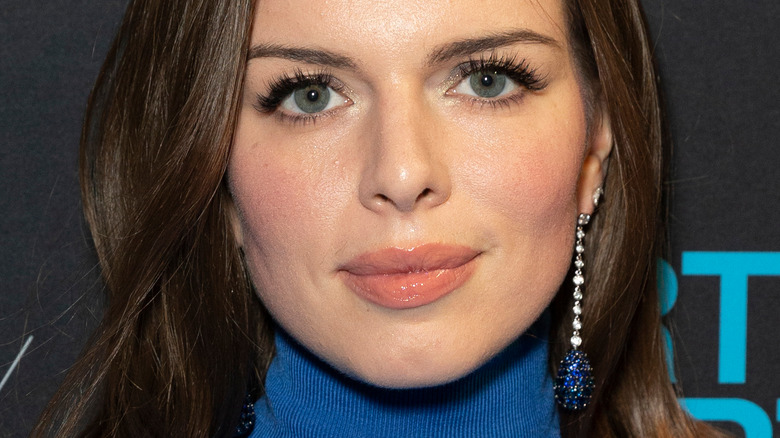 lev radin/Shutterstock
Unlike the usual headlines associated with actor, artist and semi-professional disruptor Julia Fox, her brother made waves in early March for some serious legal trouble. Christopher Fox was arrested by New York City police on March 8 following a weapons raid of his Upper East Side apartment. The search turned up multiple ghost gun parts, many of which (including silencers and large-capacity ammunition magazines) were seemingly 3D-printed. Christopher, according to prosecutors, had purchased at least 190 ghost gun-related items in the last five years and had the parts he needed to assemble an assault weapon-style rifle. Additionally, numerous narcotics, controlled substances, and laboratory-grade chemicals were found in Fox's bedroom.
Julia was reportedly in the dark about her brother's alleged criminal activities upon his arrest. The "Uncut Gems" actor did bail Christopher out of his Rikers Island penitentiary, however, with a $450,000 bond. Charged with multiple crimes, including nine counts of criminal possession of a weapon and two counts of manufacturing a machine gun or assault weapon, Christopher is facing an uphill legal battle and a May 4 court date. 
Julia is now speaking out candidly about her brother's troubled past, particularly about some media characterizations. 
Julia Fox defends her brother's kind nature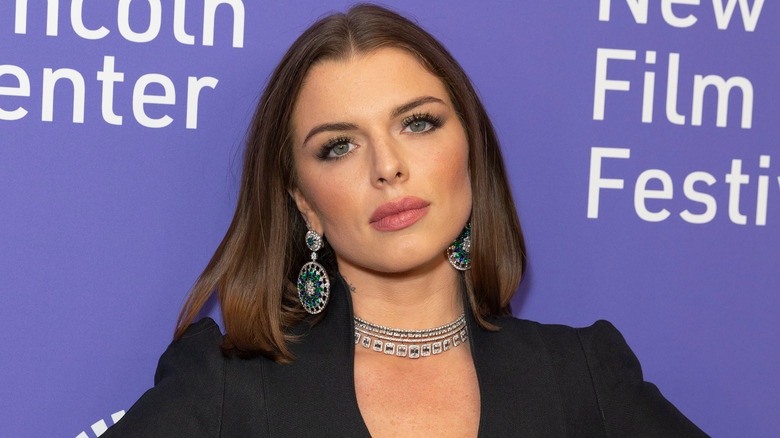 lev radin/Shutterstock
Julia Fox is setting the record straight after Christopher Fox's shocking arrest and weapons and drugs charges. In a March 16 TikTok vid, the model and influencer painted a different picture of Christopher than the stories of his arrest have. "I know my brother and I've always known him to be like — I'm not kidding, you guys — the sweetest, most gentle, kind, soft-spoken, loves animals, loves to plant flowers, has a green thumb, loves nature," Julia told followers. Noting that she and her brother have a shared history of trauma, the actor added, "The difference is that I'm scrappy, I'm a fighter and I threw my aggression and was able to release that rage, whereas, for Christopher, he internalized it." 
According to both Julia's TikTok and her father, Thomas Fox, Christopher has been in dire need of professional help for some time. Thomas reportedly sang a similar tune when, according to The New York Post, he was overheard speaking outside his and Christopher's shared apartment building on March 10. "I've been trying to kick him out for years. The cops did me a favor," Thomas reportedly told some building workers — a seeming reference to his son. 
Julia, who also clarified some rumors about her brother ("He definitely wasn't making bombs," she told TikTok followers), once described Christopher as a "mad scientist recluse" in an old High Snobiety interview. "He builds 3D printers for fun," she said at the time.

If you or anyone you know is struggling with addiction issues, help is available. Visit the Substance Abuse and Mental Health Services Administration website or contact SAMHSA's National Helpline at 1-800-662-HELP (4357).