The Untold Truth Of Julia Fox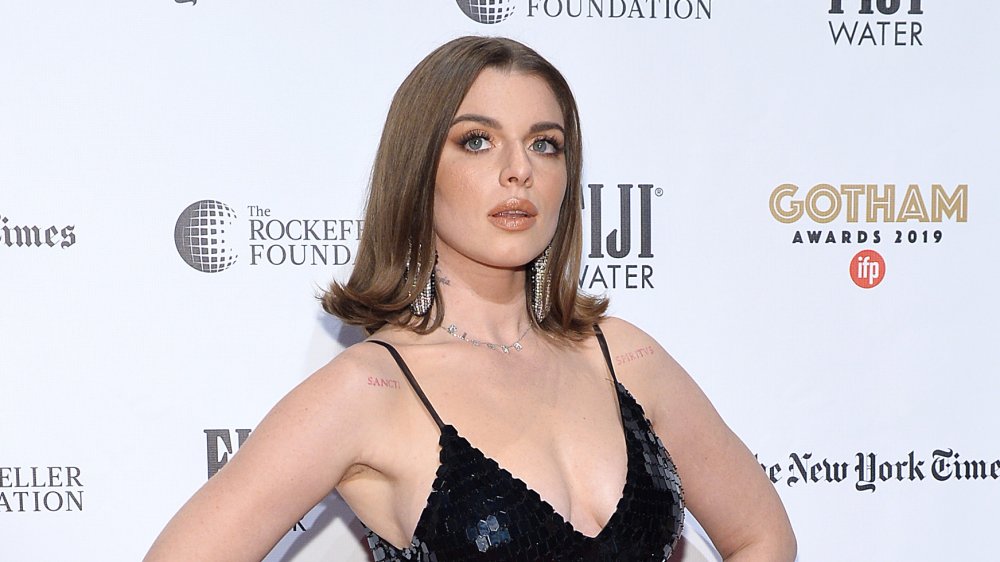 Noam Galai/Getty Images
Uncut Gems, a film directed by Josh and Benny Safdie, earned a sparkly 92 percent on Rotten Tomatoes and cracked the Netflix Top 10 list, according to Business Insider. The film includes Adam Sandler and The Weeknd, but its secret weapon is Julia Fox.
"Directed by Josh and Benny Safdie, 'Uncut Gems' takes place in Manhattan's diamond district circa 2012," reports The New York Times. "The story follows an erratic, Gucci-wearing jewelry dealer named Howard Ratner (Mr. Sandler) whose compulsive gambling habits create comic misery for those around him. Ms. Fox plays the part of Howard's high-dollar showroom saleswoman and mistress, who also happens to be named Julia."
The film's costume designer, Miyako Bellizi, told the Times that Fox is "that real New York City girl that this film needed." Refinery29 said the actress transcends "cliched mistress, bad girl" stereotypes.
Let's take a closer look at the untold truth of this exciting breakout star. 
Julia Fox painted canvases in her own blood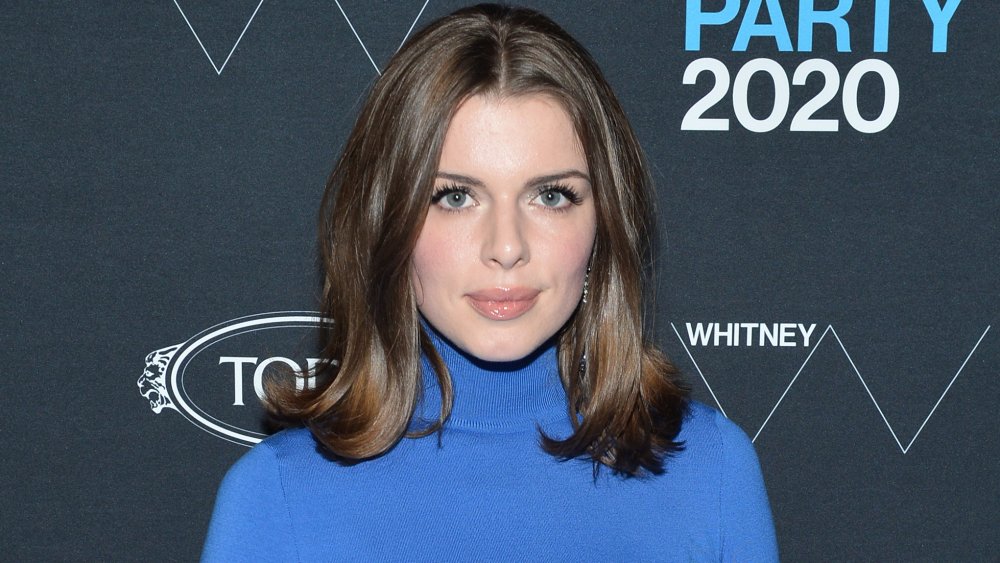 Noam Galai/Getty Images
Julia Fox was born in Italy and raised in New York's Upper East Side. According to The New York Times, her diverse resume includes fashion design, modeling, activism, painting, and photography. She published "two books of photography that quickly became cult items on the independent book fairs circuit," the Times reported. In 2017, she held an art show called "R.I.P. Julia Fox," where she painted silk canvases in her own blood. According to Refinery29, that event was curated by fellow "nightlife fixture" Richie Shazam. 
Those two also collaborated on a photography project called "Six Feet Away from Julia Fox" — a shoot that featured a scantily-clad Fox on stairways in New York City's subway. That kind of display takes some serious confidence. Fox admitted to The New York Times that she wasn't always so comfortable in her own skin, but she landed one really unusual job that gave her all the training she needed.
Julia Fox — New York's dominatrix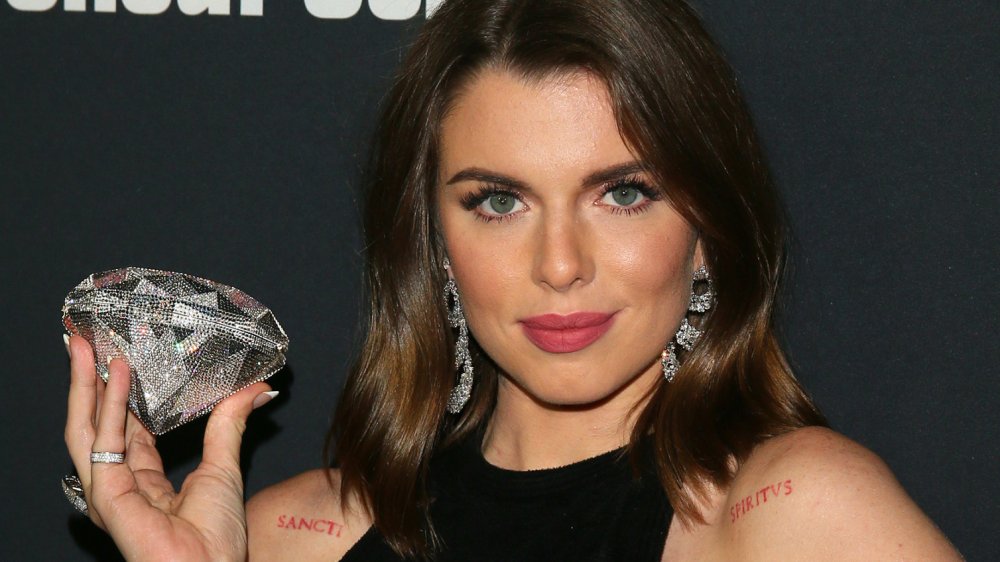 Jean Baptiste Lacroix/Getty Images
When asked how she got into acting, Julia Fox told The New York Times: "I just tell them that's really something that started in my dominatrix days." She reportedly lived with her father in an apartment in the East Village, but at 18, she packed up her stuff in plastic bags and flew the coop. Fox worked various jobs until she heard that there was an opening in an East Village dungeon. 
"It was fantasy role play," she said. "I'd have one minute before a session. They'd give you a piece of paper with the guy's info. 'O.K., he wants me to be like his angry mother. Got it. Boom.' And, you've got two seconds to get in that mind-set," she told the Times. That gig gave Fox the confidence to pursue her dreams: "I went in there insecure and with low self-worth. I didn't understand my value. I left with too much self-esteem. Nobody was going to ever cross me again," she said.
We love her wild route to stardom, and after watching Fox reign supreme in Uncut Gems, we're sure we'll be seeing much more of this remarkable person!