Gisele Bündchen's Rumored New Flame Is Also Buddies With Tom Brady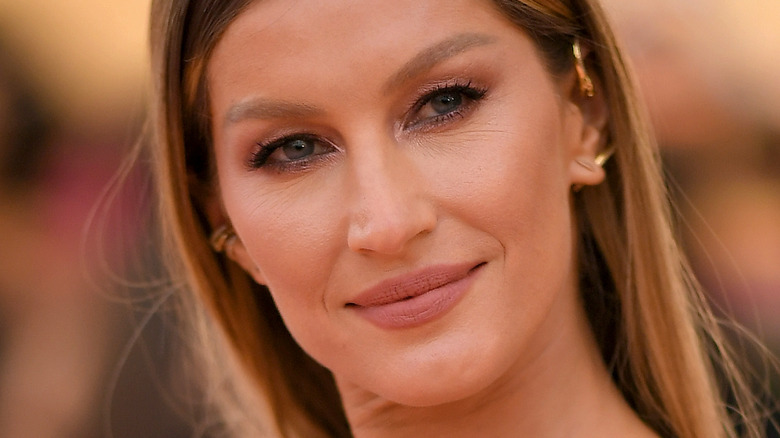 Neilson Barnard/Getty Images
For Tom Brady, 2022 was a whirlwind year, and the Internet is still buzzing over his quickie divorce and NFL retirement. In the wake of his split from Gisele Bündchen, the former quarterback seems to be coping well. "Obviously, the good news is it's a very amicable situation and I'm really focused on two things, taking care of my family and certainly my children, and secondly, doing the best job I can to win football games," Brady said on an October episode of the "Let's Go!" podcast. That last point is moot now that Brady and the Tampa Bay Buccaneers were knocked out of the playoffs by the Dallas Cowboys, and Brady announced his retirement shortly thereafter. So, what's he doing with his spare time? (Dating, perhaps?)
Bündchen certainly seems to be putting herself back out there. Though fans were hopeful she might find love with Hollywood's favorite rebound, Pete Davidson, the Brazilian-born model instead started spending time with her jiu-jitsu instructor, Joaquim Valente. Claiming to have found "confidence" and "empowerment" in jiu-jitsu, Bündchen also traveled to Costa Rica with Valente and her kids, according to Page Six. Despite fans' suspicions that Valente and Bündchen were a thing, TMZ debunked romance reports. Still, "It always seemed weird [Gisele] just one day abruptly ended the marriage [to Brady]," one source speculated. 
Well, now the Internet can stop guessing — because it turns out that Bündchen does have a new man. Only, it isn't Valente. 
Gisele Bündchen has been spending time with Jeffrey Soffer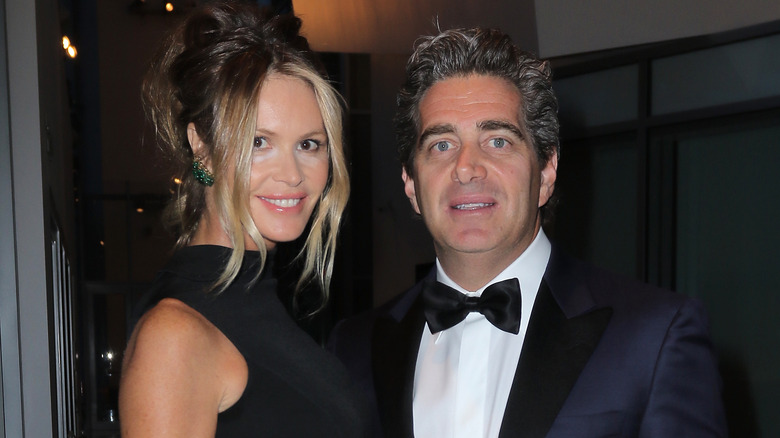 John Parra/Getty Images
In March 2023, a source told the Daily Mail that Gisele Bündchen's rumored boyfriend isn't who we thought. "Gisele has been spending time with Jeffrey Soffer," the insider dished, referring to the über-wealthy hotel magnate with a net worth of $1 billion. "[Gisele and Jeffrey have] been seeing each other for several months now and meet secretly about once a week," the source continued. Soffer travels in similar social circles as Bündchen, having previously been married to model Elle Macpherson. According to People, the pair split in 2017 after getting engaged in 2013.
But Bündchen's connection to Soffer hits even closer to home than Macpherson: Soffer is friends with her ex-husband, Tom Brady! Per Radar Online, Brady and Bündchen once looked to buy a plot of land that neighbored Soffer's own mega-mansion. Extra TV reported that Brady spent time with Soffer as recently as January, even bringing his daughter Vivian along for lunch. From sitting courtside together at WNBA games, to enjoying a night of pizza-making with their respective children, it looks like Soffer and Brady are good friends. 
But what would Brady have to say about his buddy moving in on his ex-wife? One thing is for sure: women seem to like Soffer. "He has a lot of power over women," one source told People in 2014, adding, "He's very seductive." Clearly, Soffer's smooth tactics were enough to win over Bündchen.