Jamie Lee Curtis Had A Complicated Relationship With Her Famous Parents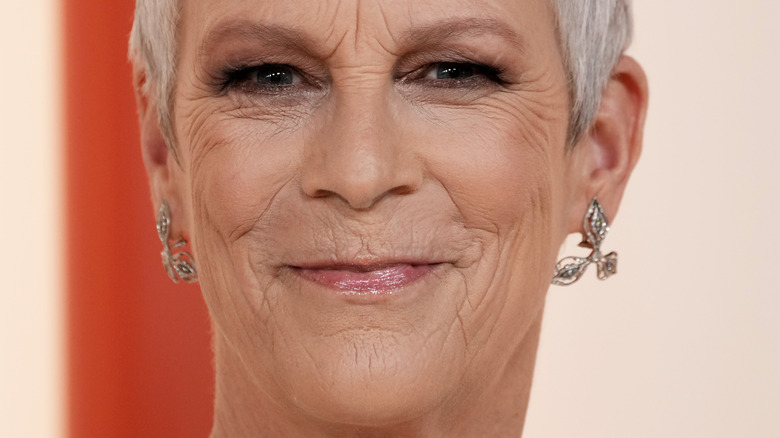 Kevin Mazur/Getty Images
Jamie Lee Curtis is one of those people who has grown up in the entertainment industry — and we mean that in every sense of the word. Of course, Jamie Lee is super famous in her own right, getting her big break by starring in the 1978 film "Halloween" while also appearing in several other highly-recognized movies like "True Lies" and "Freaky Friday" to name a few. Before Jamie Lee got her big break, her parents were already familiar with the industry. Janet Leigh and Tony Curtis also grew up in the limelight and were well-known in Tinseltown. Janet starred in "Psycho," with her shower scene being the most memorable moment of the thriller — and perhaps of all of time. For his part, Tony starred in films like "Some Like It Hot" and "The Defiant Ones."
While her parents passed away in 2004 and 2010, their legacy lives on. In 2023, Jamie Lee earned an Oscar for best supporting actress for her performance as Deirdre Beaubeirdre in "Everything Everywhere All at Once." In her speech, Jamie Lee paid tribute to her late parents. "My mother and my father were both nominated for Oscars in different categories," she shared with the audience before breaking down in tears. "And I just won an Oscar!"
Of course, giving her parents a nod in her Oscar speech speaks volumes, but that doesn't mean that Jamie Lee's relationship with them was always kosher.
Jamie Lee Curtis said her dad wasn't interested in being a father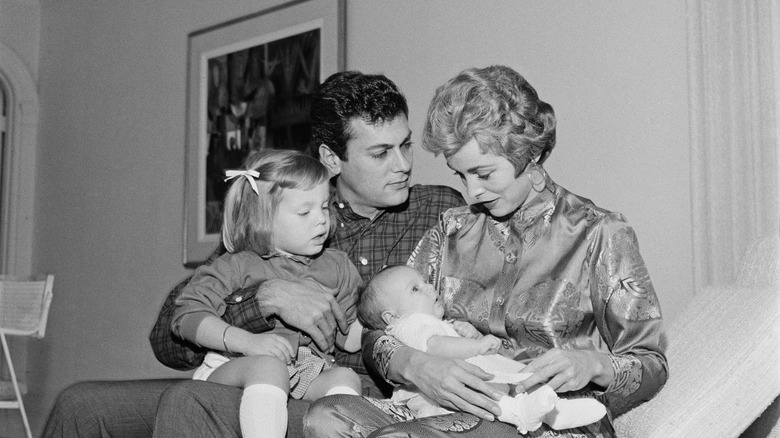 Michael Ochs Archives/Getty Images
Jamie Lee Curtis has been an open book about how she and her parents, Tony Curtis and Janet Leigh, didn't always get along. The "Halloween" star and her folks had somewhat of a complicated relationship, and she's given a little insight to the public as to why on a few occasions. 
Following Tony's death, Jamie Lee sat down with the ladies of "The Talk" (via Daily Mail), and she spoke about how "the invention of Tony Curtis was his life." The actor explained that when her father served in the Navy, he became someone else. "Children, as we all know, are complicated and messy. He was not a father, and he was not interested in being a father," she confessed. "He did what he was supposed to do from a financial standpoint, which was honorable of him, but he was not an involved father." However, Jamie Lee did reiterate that she wasn't overly emotional or upset that she didn't have a close relationship with her dad.
Jamie Lee has also touched on her relationship with her mother on occasion, which has a similar theme. "She showed up to stuff and seemed to be paying attention," she told Good Housekeeping in 2012. "I think I fell prey to that in my early parenting. I looked like I was a parent, but I didn't have the follow-through that a parent needs to have." Sigh. 
Jamie Lee still has love for her parents and their similarities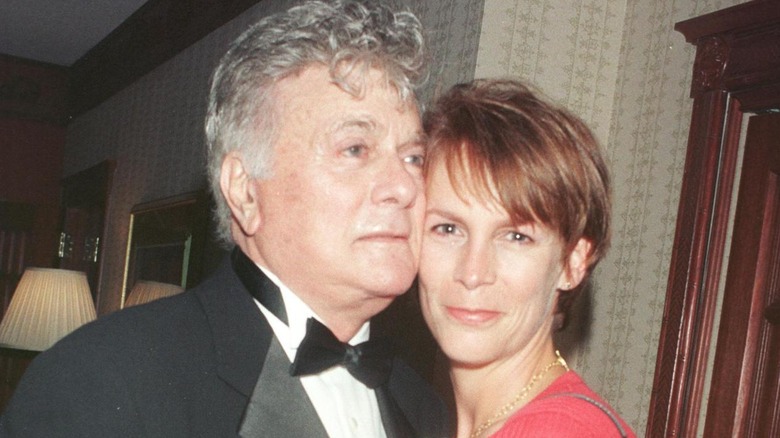 Denny Keeler/Getty Images
For as many hard times as she had with her parents during her upbringing, Jamie Lee Curtis still respected their work as actors. Before taking home the golden statue for best actress in a supporting role, Jamie Lee made it clear that she felt pretty special being up for the same trophy her mother was nominated for. "I mean, I knew it, I was aware of it. I never thought that would happen. Like my parents and their fame and their stardom was so legendary that I've never felt like I would be anywhere near the level. It's a beautiful link. It's a lineage link," she told People.
Janet Leigh earned a nomination for her role in "Psycho" in 1961, and Tony also earned an Oscar nomination for best actor for his part in "The Defiant Ones" in 1959. Jamie Lee also touched on her connection to her parents while attending the SAG awards. "There they were. I wore the ring that my dad gave my mom. I found it in a drawer, and I thought, 'I'm going to wear my parents' wedding ring to the SAG Awards.' They were SAG members. It was wonderful," she shared.
In February, Jamie Lee shared a photo of herself and Tony at the "True Lies" premiere as she wrote that he would probably be "thrilled" with her movie "Everything Everywhere." A complicated but sweet relationship indeed!