Selena Gomez Joins Taylor Swift On Stage During Reputation Tour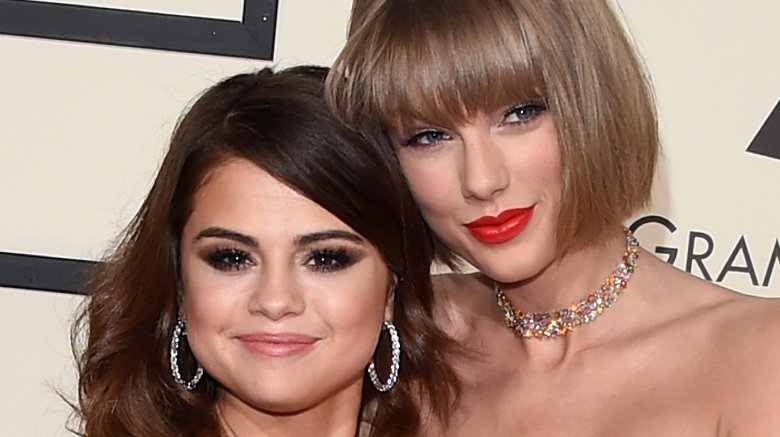 Getty Images
Taylor Swift and Selena Gomez have reunited!
On Saturday, May 19, 2018, the "...Ready For It" singer invited her BFF up on stage as her surprise guest at the Rose Bowl Stadium stop of her Reputation tour in Pasadena, Calif.  
After the duo teamed up to perform Gomez's 2016 hit, "Hands to Myself," the "Bad Liar" singer shared some loving words with the crowd about their long-term friendship. "I want to say thank you to my best friend of about 12 years, almost 13," Gomez said in a video obtained by Perez Hilton. "And the reason why she has been one of my best friends is because this person has never, ever judged a single decision I've made." 
She continued, "She's always met me where I've been. She's encouraged me when I've had nothing to be encouraged about. And I don't know if I would be as strong as I am if I didn't have you and your family because you changed my life. But honestly thank you from the bottom of my heart for supporting someone that I know that is the most beautiful, strong, independent woman I've ever met. So thank you for supporting my best friend."
Swift later took to Instagram to document their killer performance with a sweet message of her own. "To the person I could call at any time of day, who has been there no matter what... you absolutely KILLED IT tonight and everyone was so excited to see you," the "Blank Space" hitmaker wrote, captioning a snapshot of the two. "I love you, and 60,000 people at the Rose Bowl loved you too. @selenagomez 📷: @Polkimaging @GettyEntertainment."
According to Us Weekly, the moment marked the first time Swift, 28, and Gomez, 25, have shared the stage since Swift's international 1989 tour in 2015. Meanwhile, Australian singer-songwriter Troye Sivan also joined Swift at the Rose Bowl this weekend to perform his hit, "My My My!"
As Nicki Swift previously reported, Gomez recently revealed that she and Swift have the Jonas Brothers to thank for their friendship. "We actually dated the Jonas Brothers together!" she told KISS FM UK last December. "It was hysterical. It was amazing, because [Swift] was the girl with the big curly hair and all the bracelets and the cowboy boots. And I was definitely up-and-coming, and we just clicked."
Gomez jokingly added, "It was the best thing we got out of those relationships."