Romy Mars: What We Know About Sofia Coppola's Nepo Baby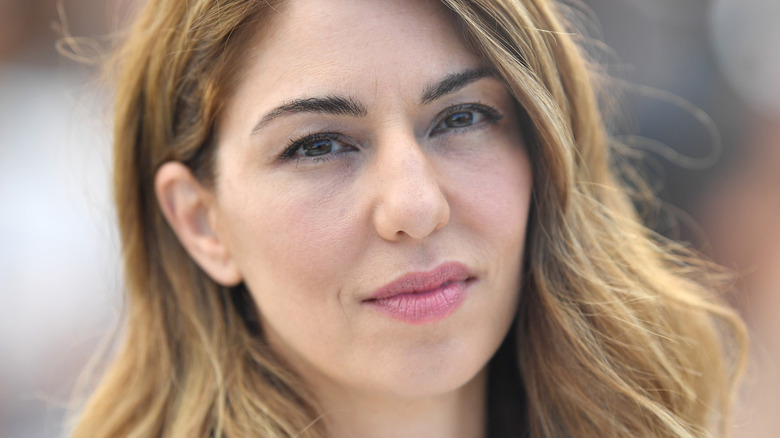 Pascal Le Segretain/Getty Images
Sofia Coppola isn't just a great filmmaker — she's also an awesome mom to her two daughters: Romy and Cosima Mars, whom she shares with her husband, musician Thomas Mars. The Coppala family is, of course, a Hollywood dynasty that includes her father, the legendary director Francis Ford Coppola and her cousin, Nicolas Cage.
"It's a whole new experience," Coppola gushed to People three months after giving birth to her eldest, Romy. "It's a lot of heating bottles, so that's what I do all day," she revealed. "It's definitely a new adventure!" Years later, however, Coppola got a little more candid about motherhood. "I think you go through an identity crisis," she told The Independent in October 2020 while discussing her film, "On the Rocks."
But what's it like parenting her daughters these days — namely her teenage daughter Romy? And now that Romy's old enough to start carving out her own career, is she the typical celebrity offspring nepo baby? Here's everything we know...  
Romy Mars landed a modeling gig with Marc Jacobs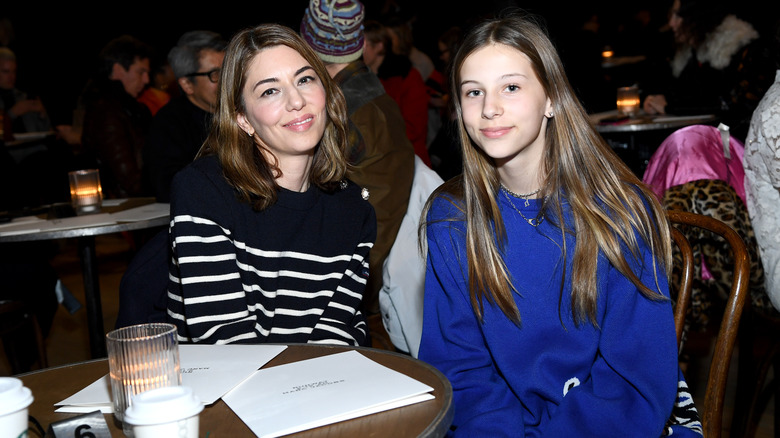 Dimitrios Kambouris/Getty Images
As it turns out, Sofia Coppola's eldest daughter, Romy Mars, prefers to be in front of the camera — not behind it.
Mars landed her first modeling debut with Marc Jacobs when she was only 13 years old, perhaps with a little help from her legendary mother. "I met you Romy shortly after you were born. It is a beautiful trip watching you grow up and becoming such a cool and beautiful young woman," the luxury fashion designer began in an Instagram post, along with various photos of Mars showing off his wares and her fun, playful personality. "Thank you for being a part of HEAVEN. These portraits of you take me back in spirit to those good old early '90s days where the beginning of a long and lasting love story first began," he gushed.
As you may recall, Coppola and Jacobs share a long history... both personally and professionally. "There's an implicit trust," Coppola told Harpers Bazaar in 2014 about her willingness to mix business and pleasure with Jacobs. "Marc feels like family to me," she added. And perhaps her oldest daughter feels the same way now!
Romy Mars says her parents don't want her to be a nepo baby
She's not a regular nepo baby! She's a cool nepo baby!
Celebrity kid Romy Mars recently made headlines for her candid TikTok video. The story goes that the 16-year-old was simply trying to catch dinner with a long-lost friend when she had the bright idea to use her famous French musician father's credit card to charter a helicopter, as one does.
Romy's parents were none too pleased once they caught wind of her fly-by-night flight plan and swiftly grounded her — both figuratively and literally. Mars, however, decided to make lemons into lemonade — or, uh a vodka sauce pasta — and cook herself a nice dinner. "Make a vodka-sauce pasta with me because I'm grounded," she began in the aforementioned video. 
Alas, her woes didn't stop there. "I don't know the difference between garlic and onion and I just had to Google images of onions on my phone," she confessed. She then revealed that she wasn't actually supposed to be on any type of public social media but figured why not since she was already grounded. But why not? "Here's why," Mars revealed while brandishing a shiny gold-plated Grammy that her father won in 2010. "They don't want me to be a nepotism kid," she explained.