Megan Fox And Machine Gun Kelly Reportedly Aren't Walking Down The Aisle Anytime Soon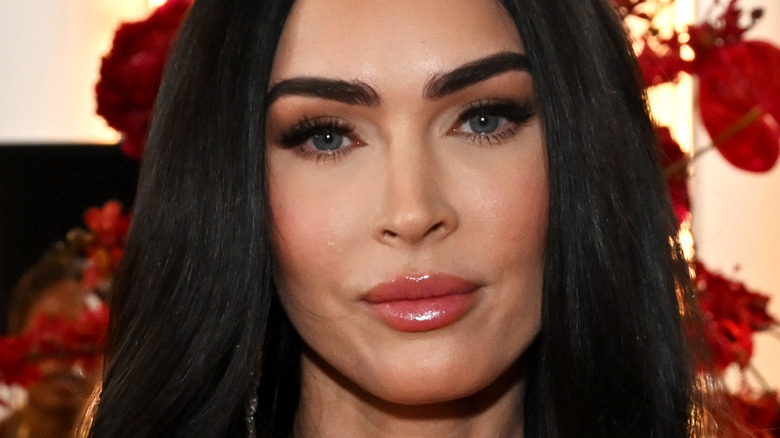 Lester Cohen/Getty Images
From wearing vials of each other's blood to talking openly about their sex life, Megan Fox and Machine Gun Kelly were all about breaking relationship taboos from the start. In 2022, their romance culminated in a unique proposal and a two-stone ring "set on two magnetic bands of thorns that draw together as two halves of the same soul forming the obscure heart that is our love," Kelly explained on Instagram. A year later, however, Fox had taken off the bling. Things imploded between the actor and rapper when Fox shared a since-deleted post to Instagram in February 2023, implying that her fiancé had cheated. "You can taste the dishonesty / It's all over your breath," she wrote (via Yahoo!), quoting lyrics from Beyoncé's "Pray You Catch Me." From there, the Internet made some leaps — specifically that Kelly had cheated on Fox with his guitarist, Sophie Lloyd. Fox debunked the rumors, but didn't offer further context on what really went down.
Also in February, Daily Mail reported that Fox and Kelly looked "tense" while leaving a marriage counseling office. At the time, a source told People that the "Jennifer's Body" star was "very upset" after a fight with her fiancé, and they weren't on speaking terms. "[Megan and MGK] haven't officially called off the engagement, but Megan took her ring off," the source added, predicting that "things seem pretty serious this time." Do we smell a breakup? Currently, Fox's Instagram is still defunct, so what's the latest on the pair's wedding?
Machine Gun Kelly and Megan Fox have a 'volatile' relationship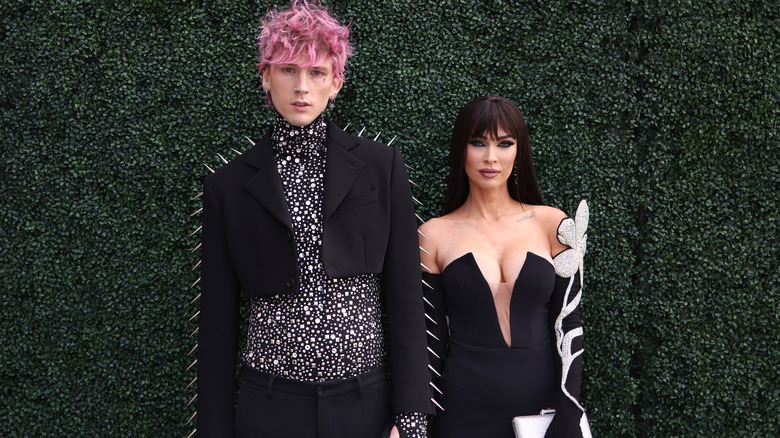 Matt Winkelmeyer/Getty Images
As of March, it's looking dire on the reconciliation front. An insider told Us Weekly that while Megan Fox and Machine Gun Kelly are still in contact, they're technically on a break. Lavish proposal aside, the two never set a date for their wedding, and they don't appear ready to do so anytime soon. "They have stalled wedding planning to work on their issues," the source continued. "Their relationship is pretty volatile at the moment. They are currently off, but still texting each other."
This probably isn't surprising to anyone following the drama. Previously in March, someone close to the couple dished to Us Weekly that the couple's status was "complicated." "They're still working on the relationship because the love they had was the real deal. ... However, they would need to have a significant breakthrough to make things work," they said. Meanwhile, friends of the pair doubt that their relationship will survive, according to People. It's a hard storm to weather, and Kelly in particular seems to be taking it very hard. While performing in Houston in mid-March, the rocker joked onstage that he should move to Texas because his "life is in shambles" (via The Houston Chronicle). 
All signs point to a breakup, but who knows? Kelly and Fox might surprise us yet. In the meantime, we want to know: how would a potential split affect their relationship with 'Kravis'?