Lea Michele Skips Broadway Performance Over Son's 'Scary Health Issue'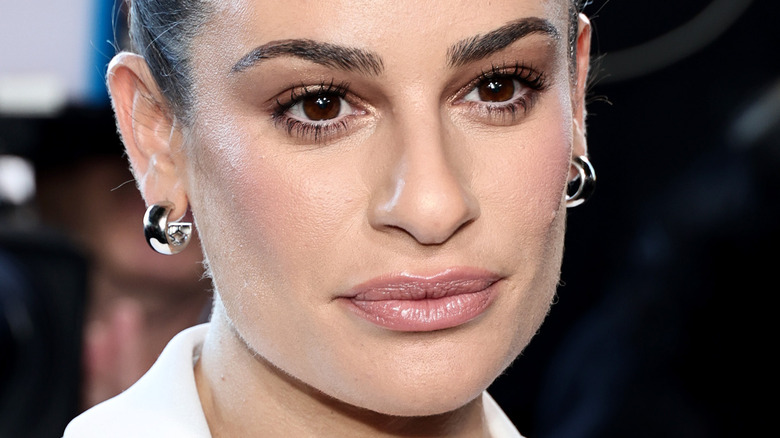 Jamie Mccarthy/Getty Images
Life is filled with unexpected challenges, and Lea Michele had to face that firsthand with her son's recent health issue. The "Glee" actress, who has always been "career-focused", has had an entirely different outlook on life since giving birth to her son, Ever, in 2020 as she said on "The Drew Barrymore Show." She shared, "I think I have this sense of drive that created a lot of blind spots for me in my life." But having these two men in her life has been a "true grounding" experience for her.
Now, Michele has taken on many roles throughout her career, but the most important one to her has been becoming a mom. Together, the mother-son duo has already shared some amazing moments. The actor shared on Instagram, "September 6th was Evers first day of little school. It was a big day for our family. We packed his tiny bag and took pictures together in the morning. Hours later I would be performing on Broadway as Fanny Brice for the first time. It was a big day for our little family."
The actor has had quite the last couple of years, welcoming her son and landing her dream role in "Funny Girl" brought her career to new heights. While she loves what she does, the actor will always choose her son over everything else. Recently, Michele had to do just that as Ever experienced a health issue.
Lea Michele's son is hospitalized
From the start, Lea Michele's journey with Ever's has not been easy as she struggled throughout her pregnancy, per US Weekly. She shared, "I experienced very heavy bleeding, some which was scary to the point that we rushed in the middle of the night to the hospital." However, when she gave birth to Ever, Michele thought that she put all her and her son's health scares behind them, but that's not the case.
On Wednesday, she revealed on her Instagram stories that her son is dealing with a serious health issue, per Page Six. She said, "I'm so sorry but unfortunately I will be out of @funnygirlbway today. We are at the hospital with our son dealing with a scary health issue that I need to be here for." Per Entertainment Weekly, Michele has been starring in "Funny Girl" on Broadway for less than a year and has only ever skipped out once before when she contracted Covid. While she is sure to be devastated about missing the show for a second time, the actor's priority is her son.
The image the actor posted showed Michele's arm over her two-year-old son's chest as he snuggled up to a stuffed animal. Michele reiterated how sorry she was before she asked for "love and strength" from fans. It's unclear as to what Ever is struggling with, but nonetheless, fans are hopeful that he will make a full recovery.