The Complicated Relationship Brooke Shields Had With Her Mother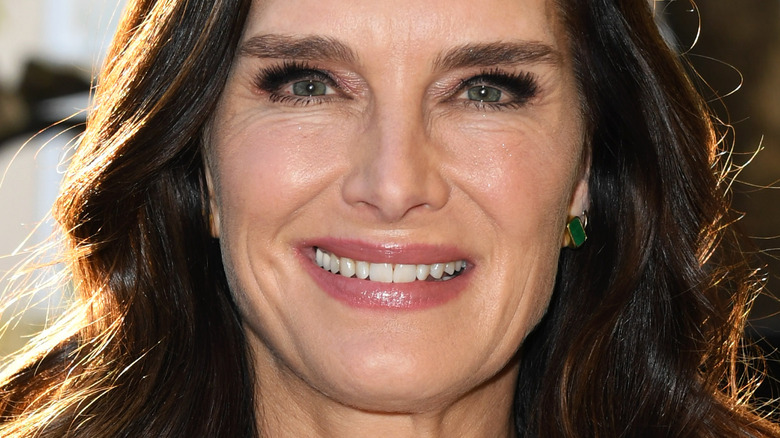 Jon Kopaloff/Getty Images
We may receive a commission on purchases made from links.
A daughter's relationship with her mother is often one of the most cherished, influential bonds she'll ever have. However, mother-daughter relationships are also notoriously difficult to navigate. This seems particularly true for celebrities, who seem to have a much higher rate of unhealthy relationships with their moms. And while there isn't a concrete reason why so many celebs are estranged from their mothers, the prevalence of "momagers," or moms who take on the role of their famous child's manager, could be a contributing factor. Not everyone can be Kris Jenner, after all.
Jennette McCurdy's 2022 memoir outlined the alleged abuse that her late mother and manager dished out while she worked for Nickelodeon. Fellow child star Selena Gomez has also had a particularly prickly relationship with her mom and manager, Mandy Teefey — even if their quarrels over career decisions and romantic prospects seem much less severe than McCurdy's case. Of course, there are many more examples of celebs who haven't had the best track records with their moms, such as Britney Spears and Lindsay Lohan. With that said, Brooke Shields and her late mother, Teri Shields, had one of the worst mother-daughter relationships in Hollywood.
Brooke Shields' mom battled addiction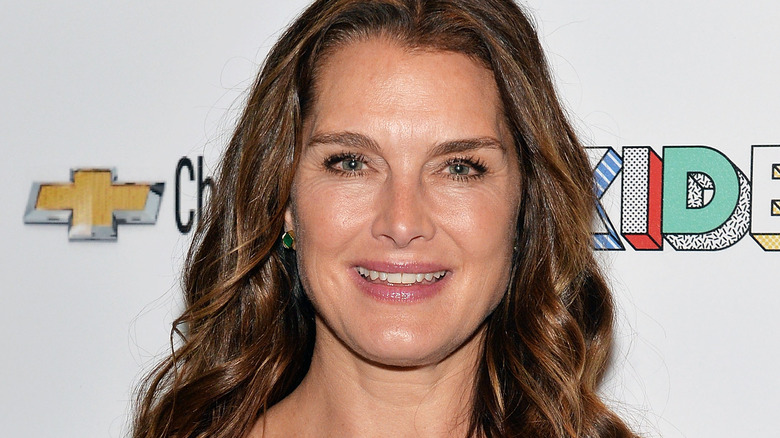 Slaven Vlasic/Getty Images
Brooke Shields first found success as a teen model, later flourishing as an actor with more than 100 acting credits. Brooke's mom, Teri Shields, managed her for much of her career. Unfortunately, Brooke's relationship with her mom didn't mirror her many professional highs. In 2014, Brooke wrote about their tumultuous, heartbreaking bond in "There Was a Little Girl: The Real Story of My Mother and Me." Shield's book, according to the New York Post, was written in response to a New York Times obituary for Teri, which lambasted the career choices she made for Brooke, like allowing her to star in the film "Pretty Baby," which was widely controversial. "Who the f**k did this guy think he was to write about a woman he never knew?" asked Brooke of the piece. 
And while Brooke attempted to offer up a different side to Teri, they did deal with serious hurdles — especially Teri's drinking problem. "The movie business kept me afloat and sane," wrote Brooke in her memoir, according to the Independent. "My mother's drinking superseded my stardom ... I craved opportunity and I craved my mother's sobriety. I never understood the connection between the two." During an interview reported by Variety, Brooke expounded on her upbringing. "I also said goodbye to her every time she drank. She wasn't present. I knew who she was capable of being because it was in there ... I feel sad that she's missing out on this." 
If you or anyone you know needs help with addiction issues, help is available. Visit the Substance Abuse and Mental Health Services Administration website or contact SAMHSA's National Helpline at 1-800-662-HELP (4357).
Brooke Shield's mother protected her ... but also body shamed her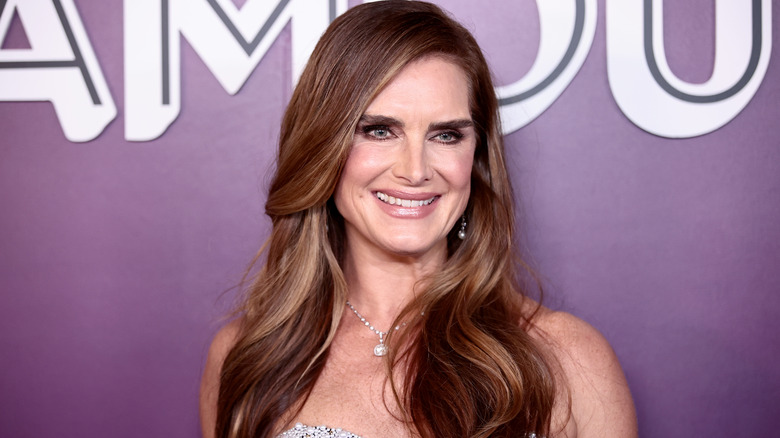 Dimitrios Kambouris/Getty Images
Brooke Shields may not have had the easiest relationship with her mom, Teri Shields, but she did show up for her in other ways. Most importantly, Brooke's mom protected her from adults who may have meant her harm. "If anybody looked at me sideways, she was like, 'I will cut off your balls and make you eat them,'" Brooke shared with The Telegraph, according to the Daily Mail. 
Unfortunately, Brooke's mom also negatively impacted her self-esteem by body shaming her. During an interview with Net-A-Porter, Brooke shared that she never believed she "had a swimsuit body" despite working in that industry. "I was a cover girl, not a supermodel," continued Brooke. Apparently, Teri's criticism, which included saying, "'Why don't you move your fat a**?'" didn't help Brooke's body insecurities. Later in the interview, Brooke revealed that her second husband, Chris Henchy, eventually helped her to appreciate her body. "I would walk backwards out of rooms, and he'd say: 'No, I want to grab onto you,'" shared Brooke. "He really celebrated my womanliness and my body. And I needed a man to celebrate me."