Was Pedro Pascal More Than Just Friends With The Mentalist Co-Star Robin Tunney?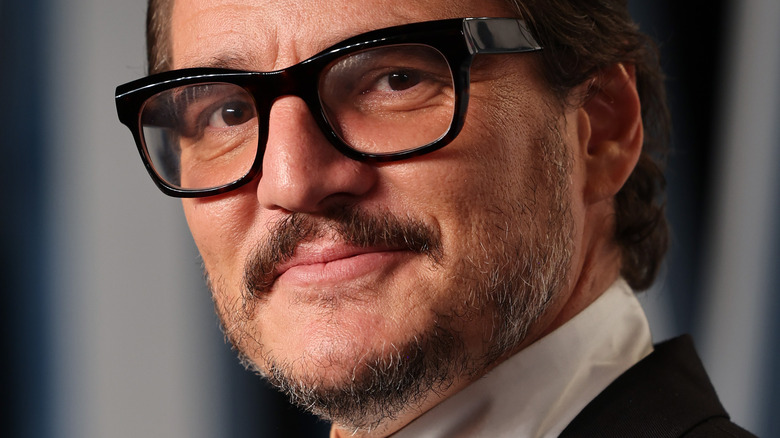 Cindy Ord/vf23/Getty Images
Pedro Pascal is arguably the biggest breakout star of 2022. After landing roles in "The Mentalist," "Game of Thrones," "The Mandalorian," and "Narcos," Pascal achieved full household recognition with his role in "The Last of Us." In the HBO series based on the popular video game of the same name, Pascal plays Joel, a traumatized man trying to survive the apocalypse who takes a young girl under his wing. Thanks to his smoldering performance, Pascal has been dubbed the internet's foremost "daddy."
Part of Pascal's seemingly universal appeal is how humble he's remained throughout his rise to stardom. When asked during a promotional interview about his new nickname, Pascal bashfully said he wished fans would turn their attention to younger, more attractive stars. "What's wrong with people who like an old man like me? I don't understand. What has happened culturally?" he joked. "Focus on Harry Styles!" Anyone would jump at the chance to date Pascal if they could. Pascal, on the other hand, is fiercely private about his personal life. Case-in-point: at the 2023 Oscars, Pascal furthered his good-guy image by bringing his older sister, Javiera Balmaceda, rather than an actor or a model, as his date.
Still, as his star rises, so do the questions about Pascal's love life. His connection with his "The Mentalist" co-star Robin Tunney is chief among them. Were they ever more than just colleagues, and what is their relationship like now?
Pedro Pascal likes his privacy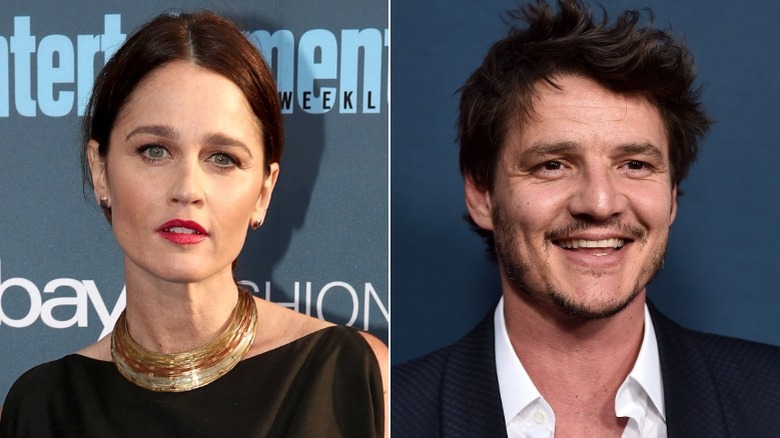 Alberto E. Rodriguez & Christopher Polk/Getty
Most of Pedro Pascal's dating history has been a mystery, but back in 2015, he was very publicly linked to his "The Mentalist" co-star Robin Tunney for the first time. That year, they attended the HBO Emmys after-party together. While that could have just been a couple of colleagues attending a work event together, the rumors that there was something more between them resurfaced again in 2017 when they were spotted out and about taking a walk with Tunney's son.
In typical Pascal fashion, though, he has never confirmed the extent of his relationship with Tunney. He has remained incredibly tight-lipped about their love life (or lack thereof) save one 2014 Reddit AMA. When asked about what it was like to work on "The Mentalist," Pascal replied: "I had an amazing time with Robin Tunney, she is a new friend, and it was a really friendly set." Pascal added that the convenience of working in LA and the kindness of the rest of the cast made the experience just as special as Tunney did. "Simon [Baker] is a really great guy, the two of them have a really special chemistry, and it was great to see that in person."
Most likely, though, the rumors about a romance between Tunney and Pascal were just that: rumors. Tunney has been engaged to Nicky Marment since 2012. While Pascal is probably glad his friend met someone, we still want to know — who is he dating now?
Pedro Pascal remains daddy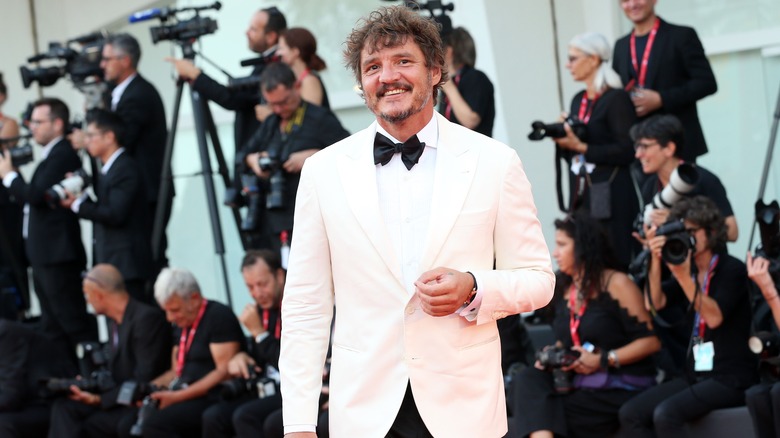 Elisabetta A. Villa/Getty Images
Pedro Pascal has been linked to a host of high-profile women. Fans have also speculated that Pascal was dating his longtime friend Sarah Paulson, whom he has known since his teen years and who reportedly helped him land his role on "Game of Thrones." Paulson, however, has been dating Holland Taylor since 2015. During his tenure on "GOT," Pascal was linked to Lena Heady for a while, though there's no proof they actually dated. The only thing we know for sure about Pascal's love life is that he dated Maria Dizzia in the '90s. Flash forward a couple of decades, and Pascal has found unparalleled success, yet his life is more of a mystery than ever. 
While Pascal doesn't want to share details about his romantic side, he has owned up to being the daddy we all know he is. During his now legendary 2022 interview with Vanity Fair, Pascal caused a stir by declaring that he proudly thinks of himself as just as much of a catch as we do. First, he failed a lie detector test when he claimed not to think of himself as a "heartthrob." He also admitted that, when he's feeling low, he likes to check out thirsty Instagram fan accounts dedicated to him. Most importantly, though, when asked how he became the internet's daddy, Pascal replied: "Daddy is a state of mind," before adding, "I am your daddy." So, there you have it. Likely single, definitely still a daddy.