The Real Reason The Mandalorian's Pedro Pascal Changed His Last Name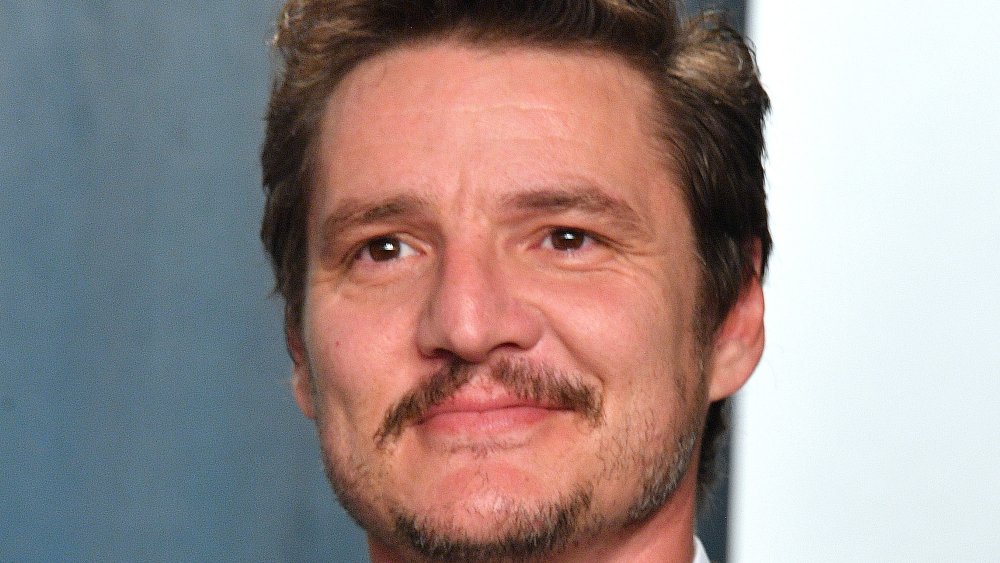 George Pimentel/Getty Images
Pedro Pascal is a Hollywood actor you may not know by name (yet), but have definitely seen. The Chilean-born star played the (fatally) confident fan-favorite Oberyn Martel on Game of Thrones — he mistakenly, (and head-poppingly) sparred against "The Mountain," remember? — and starred as DEA agent Javier Pena in Netflix's Pablo Escobar crime series, Narcos. In 2019, Pascal's stock only rose as he starred as the titular bounty hunter in The Mandalorian, the new Disney+ series that earned 15 Emmy nominations for Season 1 alone. Yup, Pascal is a star on the rise, and his upcoming role as the villain alongside Gal Gadot and Kristen Wiig in Wonder Woman 1984 is the cherry on top! 
"He feels very much like a classic movie star in his charm and his delivery," director and actor John Favreau told Variety in October 2020. "And he's somebody who takes his craft very seriously." Meanwhile, Pascal joked with the outlet that it's hard to get famous when you're playing a Star Wars character whose face is almost always under a helmet. "I mean, come on, there isn't a face!" he said. "Can we just cut the s**t and talk about the Child?" he added, referring to the show's runaway star, "Baby Yoda." Ha! 
But on a less comedic note, Pascal wasn't always the name the rising star went by in Hollywood. Scroll down to find out Pedro Pascal's original stage name, and the sweet reason why he changed it. 
Pedro Pascal changed his stage name after a sudden loss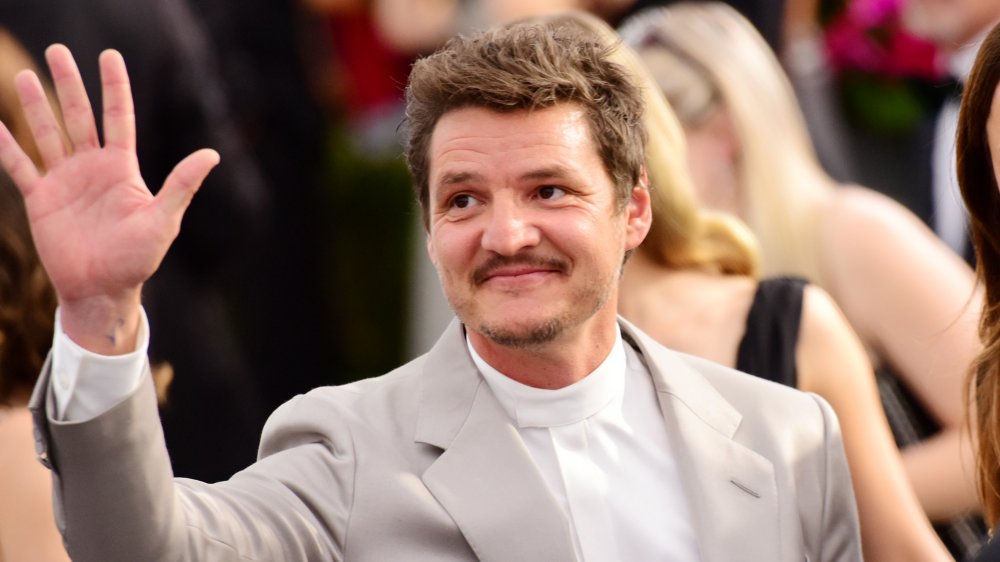 Chelsea Guglielmino/Getty Images
So why did Pedro Pascal change his name? According to Variety, the star's career came to a halt after the tragic death of his mother, which "took the wind right from Pascal's sails." As a tribute, per the outlet, he decided to change his stage name from Balmaceda, his father's last name, to Pascal, his mother's. Aw! "And also, because Americans had such a hard time pronouncing Balmaceda," he noted. "It was exhausting." Fair enough! 
Pascal added that he even tried swapping out his first name for Alexander, as an homage to an Ingmar Bergman film. "I was willing to do absolutely anything to work more," he added. But that name change proved to be exactly what the star needed. Pedro Pascal went from booking gigs like MTV's Undressed and Buffy the Vampire Slayer (via IMDb), to becoming the toast of the DC and Star Wars cinematic universes! He's definitely someone to watch. 
And it might not be a coincidence that the charming, handsome star gives you Oscar Isaac vibes. The two apparently met doing an off-Broadway play and became fast friends. "It's gotten better, but at that point, it was so easy to be pigeonholed in very specific roles because we're Latinos," Pascal explained to Variety. "It's like, how many gang member roles am I going to be sent?" Well, that certainly isn't the case for Pedro Pascal or Oscar Isaac anymore!