Why Julianne Hough Felt Lost After Her Split From Ryan Seacrest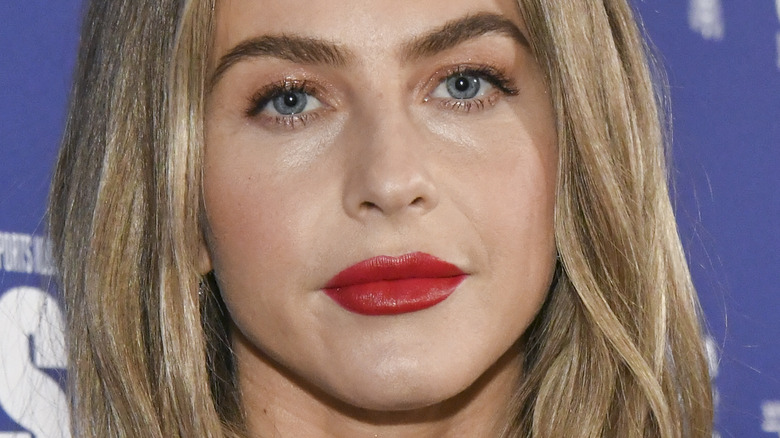 Rodin Eckenroth/Getty Images
Ryan Seacrest seems to have had every job under the sun. From a radio show in Los Angeles to hosting "Live with Kelly and Ryan" in New York, it's surprising that he has any time for himself, let alone a relationship. The talk show host has even shared how difficult finding love can be with his hectic life with Metro. He said, "There were five daily responsibilities. You lose the balance, and you are drained by the end of every day, and you've gotta go do it again the next day. So that's always been a tough struggle. I mean, maybe it's perhaps why I'm not married now." Still, Seacrest has somehow managed to make it work for several relationships. And even though he's tried to keep his private life out of the spotlight, one relationship caught the attention of many.
When the radio host began a romance with "Dancing with the Stars" alumni Julianne Hough in 2010, it was all anyone could talk about, per Us Weekly. It seemed like a match made in heaven as Hough even said on "The Ellen DeGeneres Show" that she and Seacrest were "very compatible." The couple was together for nearly three years, and many thought the "American Idol" host would retire from his bachelor status and walk down the aisle. But, in 2013, the couple officially called it quits. While it was sure to be difficult for both of them, Hough had a particularly rough time with the breakup.
Julianne Hough high-profile relationship with Ryan Seacrest created an identity crisis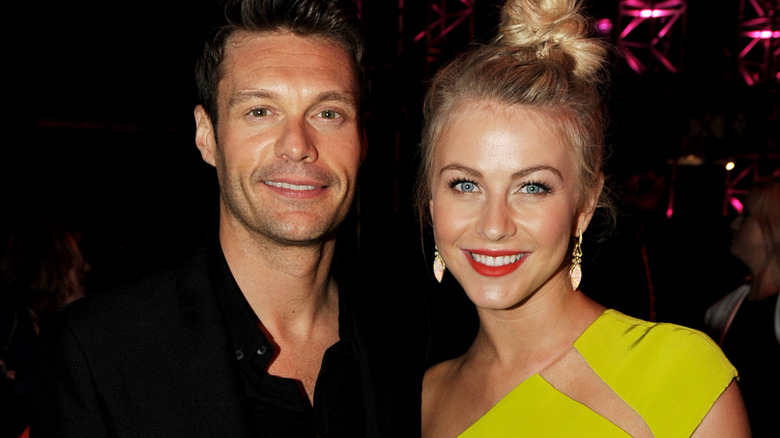 Kevin Winter/Getty Images
Julianne Hough was kick-starting her career when she began her relationship with Ryan Seacrest in 2010. However, being with the "American Idol" host brought newfound fame to her life. One that she had never experienced before, as she shared on Instagram live. According to E! News, she said, "It was 2013, and I had just gotten out of a relationship that was very high profile. I was on private planes and yachts and living in a very, very well-off house, and my life was pretty different from where I grew up." Seeing as she and Seacrest split in 2013, it was obvious that the "Footloose" star was talking about her former romance with the co-host.
While she was dating Seacrest, Hough's life was considerably different. And it was because of this high-profile relationship Hough had a bit of an identity crisis following their split. She said, "I had just gotten out of that relationship because I wanted to create that for myself because I kind of felt like I didn't deserve it." Not only did the luxuries disappear, but it also left her without many friends her age, as Seacrest had been 15 years older than her. This made her feel even more lost, and it took some time for Hough to get back on her feet. Eventually, the professional dancer managed to bounce back and create the life she wanted.
Julianne Hough and Ryan Seacrest remain friends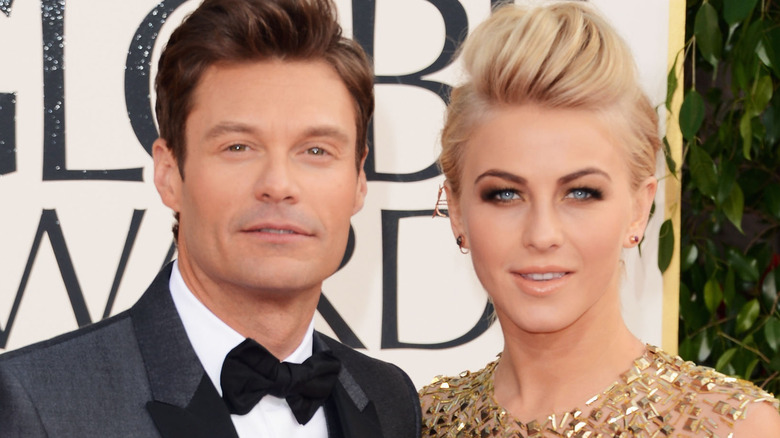 Jason Merritt/Getty Images
Ryan Seacrest is the type of guy that can get along with anyone, including his exes. Unlike many Hollywood splits, Julianne Hough and Seacrest didn't end their relationship on bad terms. In fact, it seemed like it was just a matter of bad timing. According to US Weekly, a source revealed that the two split because "their schedules were too hectic." Like any breakup, the couple was sure to have taken their time recovering from the heartache, but at the end of the day, they remained close friends.
With Hough having a career in television and film, she was bound to cross paths with her ex-boyfriend, especially because he interviews celebrities for a living. In 2022, Seacrest wound up interviewing Hough and her brother on "On Air With Ryan Seacrest" for an upcoming special, and he addressed the elephant in the room. The radio show host revealed to the "Footloose" actor that his co-hosts thought the interview would be "awkward" thanks to his and Hough's previous relationship. However, he knew it wouldn't be, and Hough agreed. She said, "We're friends. We chat."
Although many would love to dodge their ex, the former couple embraces their friendship. Seacrest shared, "[Julianne] feels the same I do. There is nothing uncomfortable about it because we remained friends for years and still are." As Hough put it, they have "respect and love" for one another.