Hallmark Stars Who Died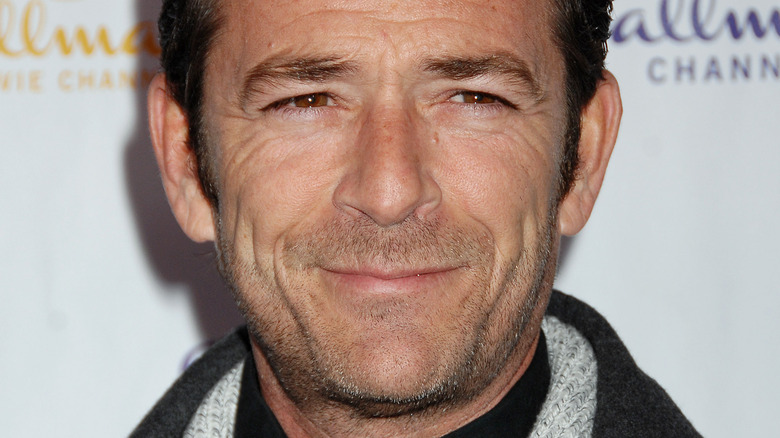 Ga Fullner/Shutterstock
People may be surprised to find out the amount of celebrities they love who have been at one point or another part of a Hallmark movie or TV series. The channel, which most people know and celebrate for its Christmas movies, has seen famous faces on its screen on more than one occasion. Those celebrities have often praised Hallmark and the work done with them.
Rachel Boston told US Weekly, "I think there's a heart and spirit in the people that I've been working with for years at this network, there's such a family feel and it's a community that looks out for each other. And I think you see that bounce off the screen, like, what you see on the screen — there really are connections. People come out for each other in challenging times in life and in the most comfortable times in life."
Sadly, some of the stars who have graced Hallmark fans with their talent and presence in a move or a show have passed away. Some of them were regulars of the channel and others participated in a few projects, but they all left a mark in the viewers' lives by bringing these stories to life.
Michael Kopsa passed away at 66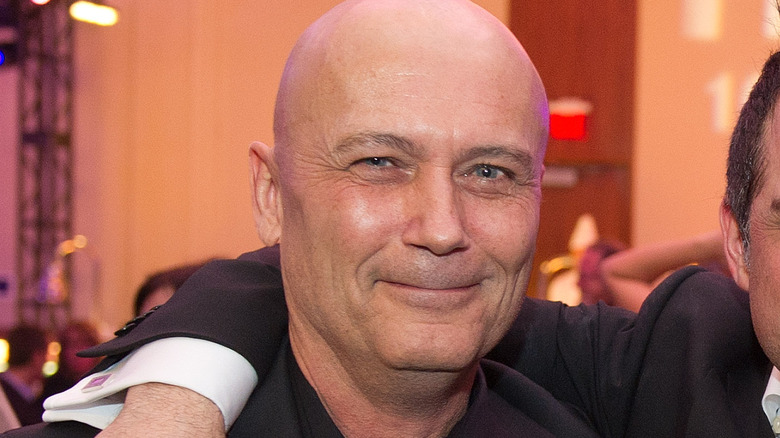 Rich Lam/Getty Images
Michael Kopsa became a well-known Hallmark star for his participation in movies such as "Valentine in the Vineyard," "Marrying Father Christmas," "Love in Winterland," "Summer in the Vineyard," and "Finding Father Christmas." However, many of his fans may also remember him for his role in "The X-Files," "Highlander," and "Smallville."
In October 2022, his wife Lucia Fragione shared the news through an Instagram post. Although her post is now gone, fans still remember the way in which she honored him, "The great Michael Kopsa, my dear friend and the father of my child, Nora, passed away Oct. 23, 2022, of a brain tumor. He was an incredible stage and screen actor, voice actor, carpenter, musician and painter. Most importantly, he was a loving and richly present father" (via Soap Opera News). In the same post, she shared with the world some of Kopsa's last words to her, "'Sorry,' he said, 'to not be able to show up for us,'" (via CNN).
The Hallmark channel took to social media as well to pay tribute to Kopsa. In an Instagram post with a photo of one of his many characters, they wrote: "A friend and colleague to many, today we honor the legacy of Michael Kopsa. Always in our hearts."
Kirby Morrow was 47 when he passed away
Kirby Morrow, mostly known for his voice acting on "Dragon Ball Z" and "Ninjago," passed away in 2020 at the age of 47. The news of his death was shared by his team with different media outlets. His brother sent a statement to The Wrap in which he said, "My Mom and my family wanted to let you all know that Kirby passed away yesterday. We do not have any details as of yet. Kirby was a blessed and talented individual who brought joy to so many but also thrived off all your love and friendship. He lived for it and it fueled him every day."
Morrow's death was a terrible loss for their family who had lost their father only a few days earlier. His brother Casey spoke to Global News and discussed how Morrow had been dealing with depression and how hard it had become for him. "He didn't want anybody to know he was in pain because he didn't want anybody to feel that too."
Morrow joined the Hallmark family for different projects including TV series and movies such as "A Wish For Christmas," "Murder, She Baked," "Cedar Cove," and "A Ring by Spring."
Houston K. Stevenson passed away at the age of 27
Houston K. Stevenson was only 27 years old when he passed away and he was able to achieve 13 acting credits to his name. Among them was the Hallmark TV series "Martha's Vineyard Mysteries." However, he was better known for his roles in "Descendants 2" and "Descendants 3."
On July 6, 2022, his mother Ronnie Stevenson, former participant of "The Real Housewives of Vancouver," shared the news of his passing through his Instagram account. "Our lives will NEVER be the Same. The world lost the most BEAUTIFUL Human that has ever walked the face of this Earth," she wrote. "Dear Lord what has happened ... I need you. I love you with every breath I take."
Three days later, another statement was released through the same Instagram account in which the family shared Stevenson had been a part of an unexpected and tragic accident. "On behalf our entire family we want to thank you for the tremendous outpouring of love support and prayers we have received from around the world. We ask for your continued prayers and for the privacy of our family as we navigate through this most difficult time."
Luke Perry was 52 at the time of death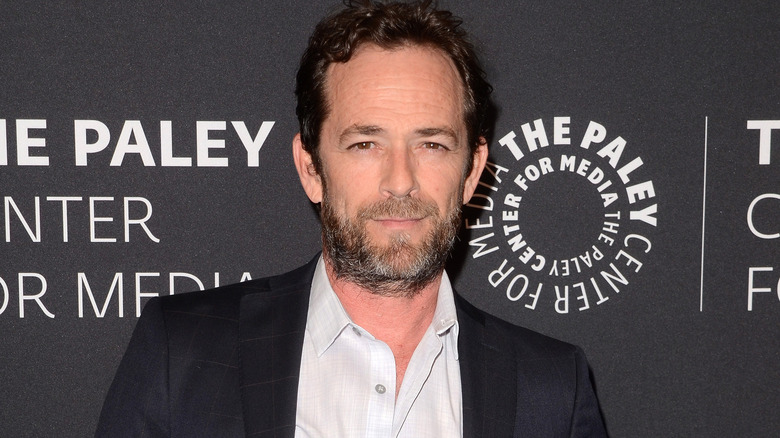 Kathy Hutchins/Shutterstock
"I don't think any of us had any idea what was going to happen with it and how long the impact of it would last," Luke Perry told "The Morning Show" about his time on "Beverly Hills, 90210" (via The New York Times). However, the impact was massive and most people have watched and rewatched the series a couple of times. Perry went on to have a very successful career, but most of his fans still remembered him for being Dylan McKay.
Most people may not know that Perry spent a big part of his career working for the Hallmark channel. The late actor appeared in movies such as "A Gunfighter's Pledge," "Goodnight for Justice," "Goodnight for Justice: The Measure of a Man," and "Goodnight for Justice: Queen of Hearts." The channel posted a tribute on Instagram saying, "We were saddened to learn of Luke Perry's passing earlier today. We are proud to have worked with Luke on "Love in Paradise," and wish to extend the thoughts of everyone at Hallmark Channel to his loved ones during this difficult time."
TMZ reported that a week before his passing, Perry was hospitalized due to a massive stroke. On March 4, 2019, his team shared Perry passed away at St. Joseph's Hospital in Burbank accompanied by his children, fiancée, ex-wife, mother and stepfather, brother, and sister.
Anne Heche died in a car accident at 53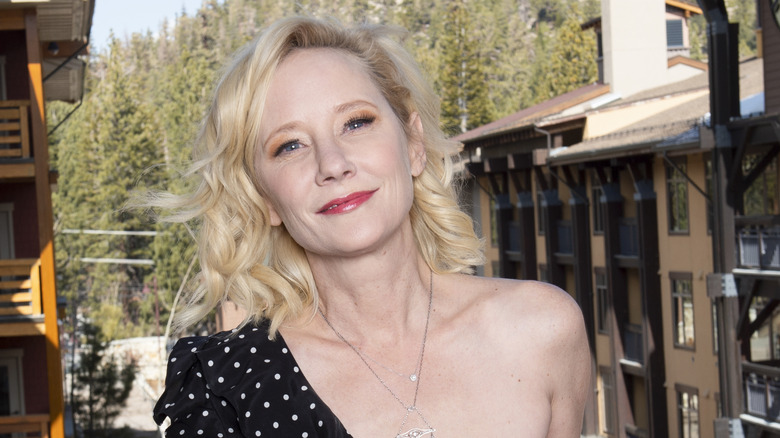 Michael Bezjian/Getty Images
In August 2022, Anne Heche was in a car accident. The car she was driving collided against a home in Los Angeles and set on fire. Michael McConnell, a representative of Heche, told Reuters, "At this time, she is in extreme critical condition [and] has significant pulmonary injury requiring mechanical ventilation and burns that require surgical intervention."
A few days after the accident, on August 11, Heche passed away at the hospital. Her representatives shared the news with People and her sons released a statement in tribute to their mother. "My brother Atlas and I lost our Mom. After six days of almost unbelievable emotional swings, I am left with a deep, wordless sadness. Hopefully my mom is free from pain and beginning to explore what I like to imagine as her eternal freedom."
Just like many other stars before and after her, Heche was part of a typical Hallmark Christmas movie, "Looks Like Christmas." She joined the channel for different projects; among them, "Silver Bells," and "One Christmas Eve." Heche was also known for her appearances on TV shows like "Chicago P.D." and "Quantico," and movies like "Catfight" and "That's What She Said."
Doris Roberts passed away at 90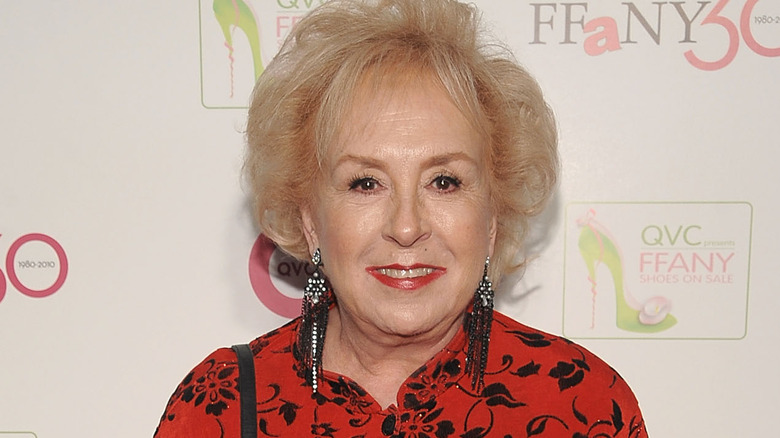 Dimitrios Kambouris/Getty Images
Most people will remember Doris Roberts for her role of Marie Barone on the nine seasons of "Everybody Loves Raymond." However, this Emmy award winner portrayed several iconic characters throughout her career. Among them was Mrs. Miracle or Mrs. Merkle whom she portrayed for the Hallmark movies "Mrs. Miracle" and "Call Me Mrs. Miracle."
In 2016, at the age of 90, Roberts died in her home in Los Angeles. Patricia Heaton, her TV daughter-in-law, was one of the first ones to comment on the news via Twitter. "She was funny and tough and loved life, living it to the fullest ... It truly was a privilege Doris. I love you and miss you."
According to a statement shared by Los Angeles Times, her onscreen son, Ray Romano, said, "Doris Roberts had an energy and a spirit that amazed me. She never stopped. Whether working professionally or with her many charities, or just nurturing and mentoring a young, green comic trying to make it as an actor, she did it all with such a grand love for life and people, and I will miss her dearly."
Peter Falk was 83 at the time of passing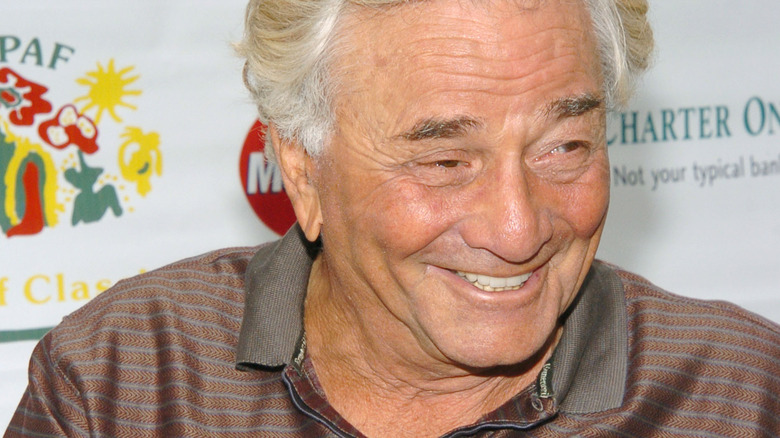 John Sciulli/Getty Images
Peter Falk will always be remembered for this catchphrase, "Just one more thing." In 2011, the actor passed away at the age of 83 after battling dementia and Alzheimer's. The New York Times announced his death after it was shared through a statement given by Larry Larson who was Shera Falk's attorney. Gena Rowlands, who played his wife in "A Woman Under the Influence," shared a statement with Los Angeles Times saying, "Today we lost someone who was very special and dear to my heart. Not only a wonderful actor but a very great friend."
Falk was better known for his role on "Columbo" as Columbo himself. He did the show for 68 episodes and made this one of the most memorable characters of his career. Falk once told TV Guide that he loved this character, adding, "He's eccentric, oblivious to the impression he makes on people. His obsessiveness is hidden by his graciousness. He has a sly sense of humor, is by nature polite and totally devoid of pretension" (via Los Angeles Times).
He became part of the long list of celebrities who turned Hallmark stars when he joined the channel and became Max. Falk played the same character in different movies: "Finding John Christmas," "When Angels Come to Town," and "A Town Without Christmas."
Marta DuBois passed away in 2018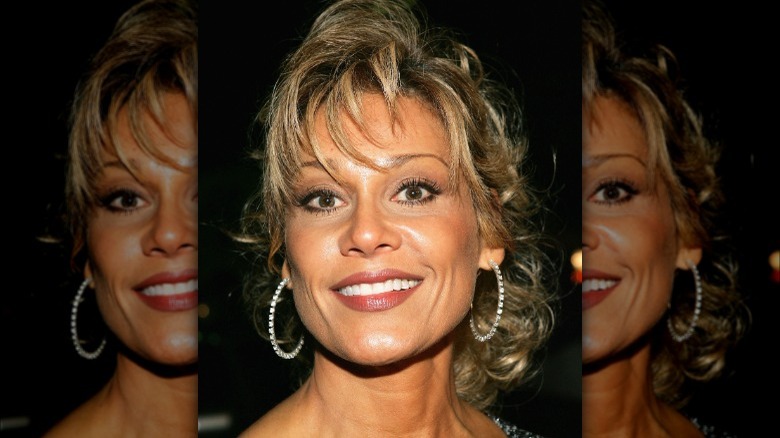 Vince Bucci/Getty Images
Marta DuBois was a Panamanian actor who found success on screen in the United States. Her first project was in 1979 and it was called "Boulevard Nights." After that, she went on to portray several different women and was on well-known TV shows such as "Law & Order: LA," "The King of Queens," and "Sisters."
DuBois took on the role of Sergeant Roberta Hansen in 2005 and continued to play her until 2007. In those years, she joined Hallmark for the "McBride" movie series which included titles such as "McBride: Murder Past Midnight," "McBride: The Doctor Is Out... Really Out," and "McBride: Anybody Here Murder Marty?"
On May 8, 2018, it was announced DuBois had passed away at the age of 65 and she was living in Los Angeles. The cause of death was a brain aneurysm. She was never married and had no children.
Clarence Williams III died at the age of 81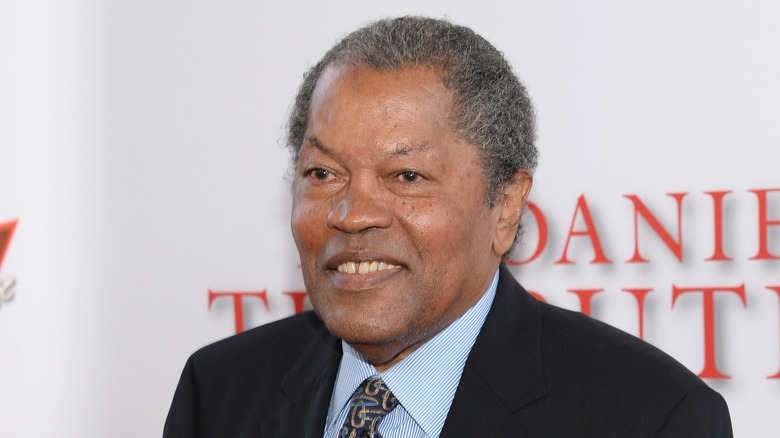 Jason Kempin/Getty Images
In 2021, outlets reported on the death of Clarence Williams III. According to his manager, the actor was 81 when he passed, the cause of death was colon cancer, and he was survived by his daughter and sister.
Most people will remember Williams for his role on "Mod Squad." According to The Hollywood Reporter, the producer of the show still recalled many years later why they had decided to hire Williams on the spot: "Then [Williams] drove off and smashed right into a telephone pole. I thought everybody was killed. We all rushed over. I said, 'Clarence, Clarence, what happened?' He said, 'I've never driven before.' I said, 'Why didn't you tell me that?' He said, 'Because I wanted the job.' I hired him that night."
Many of the stars who knew him and worked with him took to social media to honor him and pay tribute to his memory. Among them was Lenny Kravitz who wrote on Twitter: "When I was a kid growing up in NYC Clarence Williams III was a face on TV that I identified with and that inspired me. From the Mod Squad, to Purple Rain and Sugar Hill, he always performed with dynamic energy. Rest in power, king."
Williams joined Hallmark as Philby on "Mystery Woman" and "Mystery Woman Oh Baby."
Alan Thicke's cause of death was a rare condition
Frazer Harrison/Getty Images
When Alan Thicke passed away, people believed it had been due to a stroke. However, USA Today reported it had actually been a condition that mostly goes undiagnosed: a ruptured aorta. According to Dr. Edward Savage, a cardiothoracic surgeon, "Most people assume it is a heart attack so sometimes the diagnosis is delayed. So you have to have a high suspicion."
Months before his death, Thicke appeared on "Hollywood Medium With Tyler Henry" where Henry explained he had to be cautious about his health due to his blood pressure. "When it comes to like a family and a gene perspective, it's possible that within your family there might be multiple men who end up at a later age dealing with blood pressure issues, but also deal with either a heart murmur or heart arrhythmia."
After his death, his wife Tanya Callau and his sons faced each other in the courtroom. While it was alleged Callau wanted to challenge the prenup, Robin and Brennan Thicke wanted to fight her on it. However, the judge ruled in Callau's favor. The Wrap shared the documents of the motion which read: "In addition to the fact that Alan's sons chose to smear Tanya in the press claiming that she had the nerve to challenge the prenup, even though she never did so, they also falsely claim that Tanya threatened to go to the tabloids."
Cindy Williams died at 75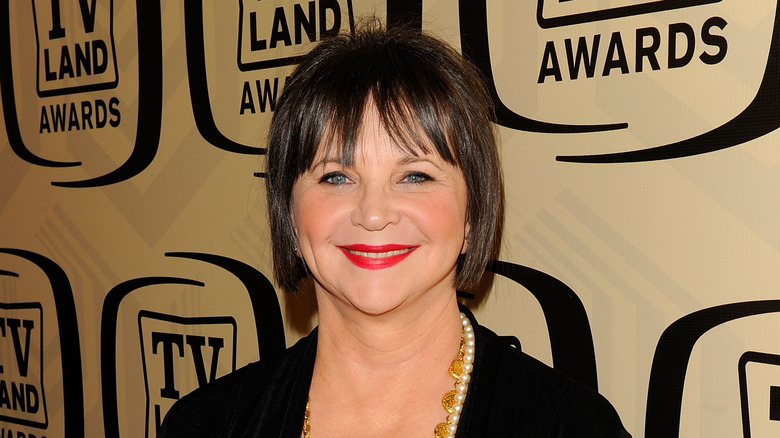 Andrew H. Walker/Getty Images
The name Cindy Williams is immediately tied to "Laverne & Shirley" where she played Shirley Feeney alongside Penny Marshall. Marshall was the first of the duo to pass away in 2018, and Williams at the beginning of 2023 at the age of 75. Her son Zak and daughter Emily announced their mother's death through a statement that read: "The passing of our kind, hilarious mother, Cindy Williams, has brought us insurmountable sadness that could never truly be expressed. Knowing and loving her has been our joy and privilege. She was one of a kind, beautiful, generous and possessed a brilliant sense of humor and a glittering spirit that everyone loved" (via The Hollywood Reporter).
Many celebrities shared the pain of her loss through social media. Even those who didn't get to work with her. "I did not know Cindy Williams but boy did I adore her work, especially the wacky joyful funny pleasure of watching her 'Laverne and Shirley' days. I pray she had a good life and send my sympathy to those who knew and loved her," tweeted Jason Alexander.
Williams became a Hallmark star by joining the channel on different projects. She was The Angel in "A Dream of Christmas" and Ruth Yates in "Strawberry Summer." She also participated on world-renowned TV shows such as "Law & Order: Special Victims Unit," "Sam & Cat," and "Lois & Clark: The New Adventures of Superman."