Why Kylie Jenner And Travis Scott's Split Might Not Be A 'Full Breakup'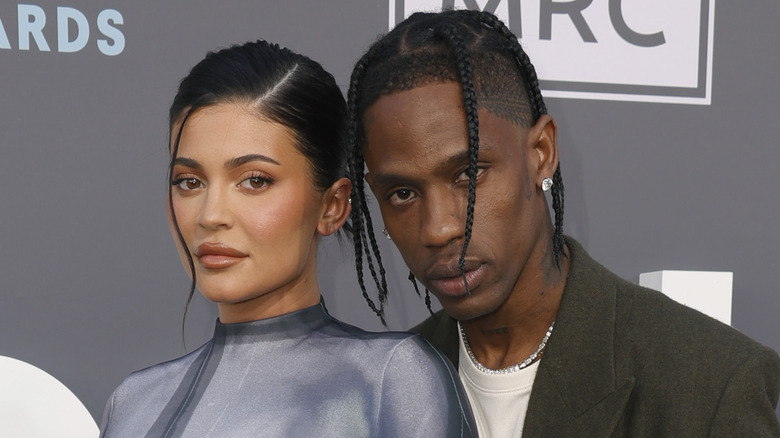 Frazer Harrison/Getty Images
Will they, or won't they? That's the perennial question that fans have when it comes to Kylie Jenner and Travis Scott, who have broken up and gotten back together multiple times ever since they started dating.
The two began their romance back in 2017 when they were both spotted getting cozy at Coachella. In an interview with GQ, the Kylie Cosmetics founder dished that she didn't think twice about going all-in with the rapper from the start, because what they had was special. "He said, 'I'm going back on tour — what do we want to do about this?' Because we obviously liked each other. And I was like, 'I guess I'm going with you' ... I really jumped on the bus. And then we rode off into the sunset," she shared. 
Meanwhile, Scott admitted that he knew Jenner only a few days after they struck up a relationship. "We was just two kids, f***ing around," he told Rolling Stone. "Maybe, like, the first week, you don't know if it's real or a fling. Then the second week, you're like, 'Whoa, I'm still talking to her, she's responding, I'm responding. We ain't run out of a thing to say.' And it got to a point where I was like, 'I need her with me to operate. She's that one.'"
Then again, even after having two kids together, the two decided to hit pause on their relationship, but sources close to them believe it's not permanent.
It may be a break, not a break-up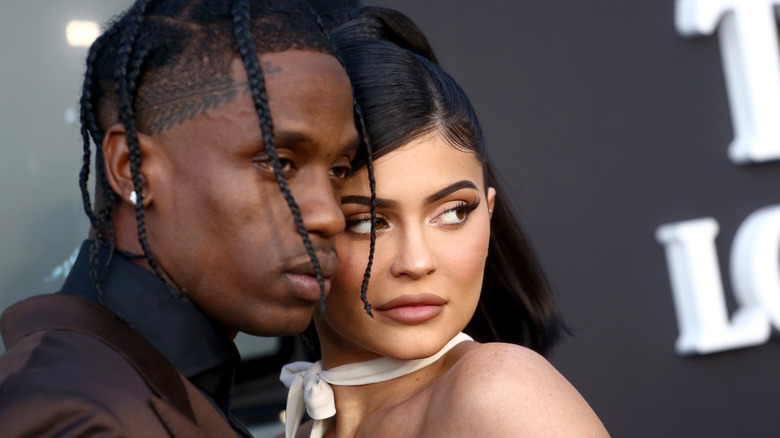 Tommaso Boddi/Getty Images
Even Kylie Jenner and Travis Scott's close circle have a hard time believing that the lovebirds have turned their backs on each other completely. When they first broke up in 2019, a source told E! News that they were "not officially calling it quits on their relationship, but are taking space apart." And apparently, it's the same case in 2023, when they split for the nth time.
"The two have had an up and down relationship, and although they aren't together right now, it doesn't mean it's over for good," an insider shared with Entertainment Tonight. The cause of the split is reportedly because they're polar opposites, especially in terms of their day-to-day routines. Jenner is a homebody, while Scott is a party animal. "Kylie and Travis live different lifestyles and that's been a big issue," they added. "With two kids, Kylie doesn't go out too much. Travis on the other hand lives a life of late nights in the studio and going out with friends." However, even if they hit the brakes on their romance, "the two love and respect each other and will continue to co-parent."
The cheating rumors that circle around their relationship while Scott is on tour played a big part in the breakup, too. "There is a reason that they never got married," another insider disclosed to People. "It's always been very up and down. And they have never even lived together. They have always had separate homes."
Kylie Jenner and Travis Scott are committed to co-parenting their kids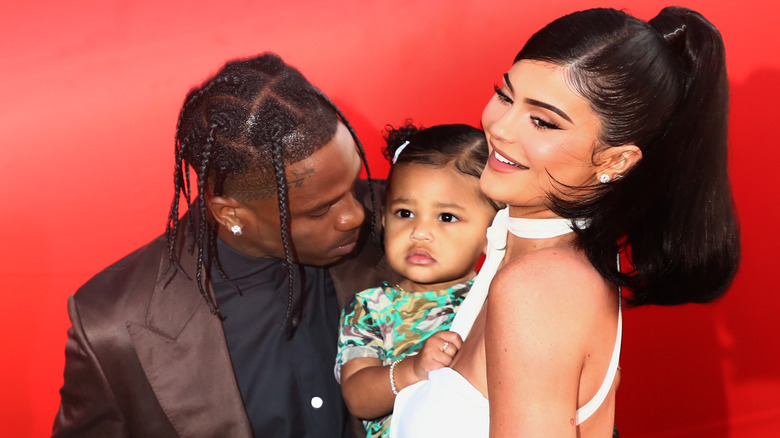 Tommaso Boddi/Getty Images
If Kylie Jenner and Travis Scott end up back in each other's arms, it probably won't be anytime soon. A source close to "The Kardashians" star told Us Weekly "she doesn't see any type of a reconciliation," and her focus is on Stormi and Aire. "At the end of the day, the only thing that matters to Kylie is what's best for her kids, period," they continued. "She knows Travis is an amazing father and that's the only thing that she cares about."
Then again, another insider dished to the outlet that it won't come as a shock if they reunite sometime in the future. "Part of that reason is because they really are friends no matter what," they said. The source added, "No matter what happens in terms of their romantic relationship, Kylie and Travis will always handle things like mature adults."
And besides, the two are probably going to have a special place in each other's hearts. "I love her mommy and I always will," Scott told XXL the first time they broke up. "The hard part about relationships is just trying to be in one without a million outside voices interfering."