Donatella Arpaia Announces She's Pregnant With Twins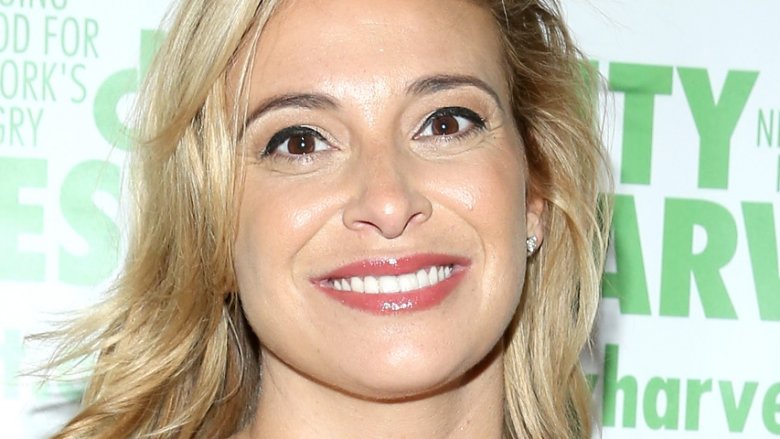 Getty Images
Donatella Arpaia is expecting!
The 46-year-old celebrity chef revealed that she is pregnant with twins during a segment on the Today show on Monday, May 28, 2018. Arpaia and her husband, Allan Stewart, had reportedly been trying to conceive after having her son, Alessandro, when she was 40 years old, trying in vitro fertilization throughout the years to no avail. She'd eventually given up trying to get pregnant, but that all changed when she had a conversation with Today's Hoda Kotb, who adopted a baby girl in February 2017 and who encouraged Arpaia to consider adoption.
After telling Kotb that she worried she wouldn't bond as well with a child she adopted, Kotb quickly eased her mind. "It was just one look from her," Arpaia shared. "She just looked at me and held my hand with a tear in her eye and she said, 'Don't worry. You will.'"
While researching adoption, Arpaia decided to give IVF another go. Though the Iron Chef America judge hadn't talked about expanding their family for some time, her son woke up one morning and told her about a dream he'd apparently had, in which "God" had told him that she'd give birth to twins — one boy and one girl — that they'd name Noah and Emma. Two months later, Arpaia discovered that she was pregnant — and that she was indeed expecting twins, though doctors believe that she will have two boys. However, there's reportedly some uncertainty regarding the twins' sex, so she could still wind up having one boy and one girl.
"I still can't believe it is possible," Arpaia said. She's expected to give birth in November.