Fans Tell Nicki Swift Which Celebrity Has The Worst Taste In Men - Exclusive Survey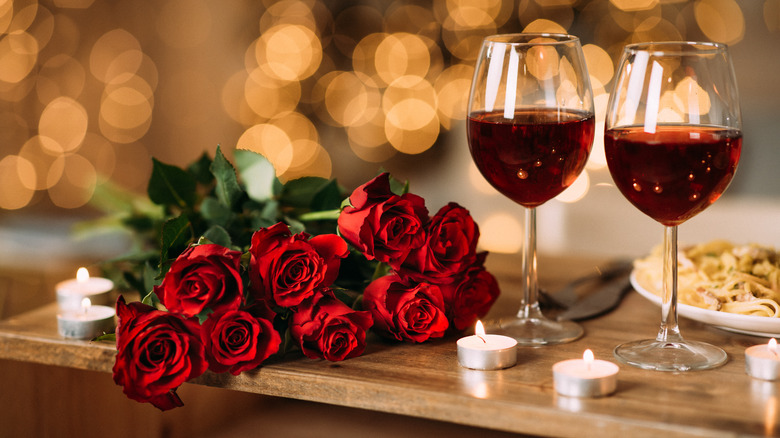 Prostock-studio/Shutterstock
As much as we love healthy celebrity pairings, it's very easy to get sucked into the drama of dysfunctional celebrity relationships — especially when they started off on sweeter terms. Angelina Jolie and Brad Pitt, for example, managed to turn a tawdry affair (involving Jennifer Aniston, no less) into an aspirational marriage (and family) before divorcing, partly due to alleged abuse on Pitt's end. Then there's Chris Brown and Rihanna, whose young love was widely supported until Brown assaulted her in 2009. On the other hand, Charlie Sheen and Denise Richards also appeared to have a firm foundation before their long list of dysfunction became public, permanently tarnishing their perfect image.
Fortunately, one bad relationship doesn't always define a celebrity's romantic future. Some of the aforementioned, like Rihanna and Richards, have transitioned into healthier relationships with ASAP Rocky and Aaron Phypers, respectively. Unfortunately, a particular group of celebrity ladies seem especially adept at repeatedly dating (and sometimes marrying) incompatible men. Among them are the likes of Jennifer Lopez, Pamela Anderson, Kim Kardashian, Sandra Bullock, and Mariah Carey, whose collective dating history could probably inspire a handful of juicy memoirs. To get a handle on which celebrity has the worst taste in men, we polled Nicki Swift's readers ... and what we found seems to be quite on the nose.
Kim Kardashian has the worst taste in men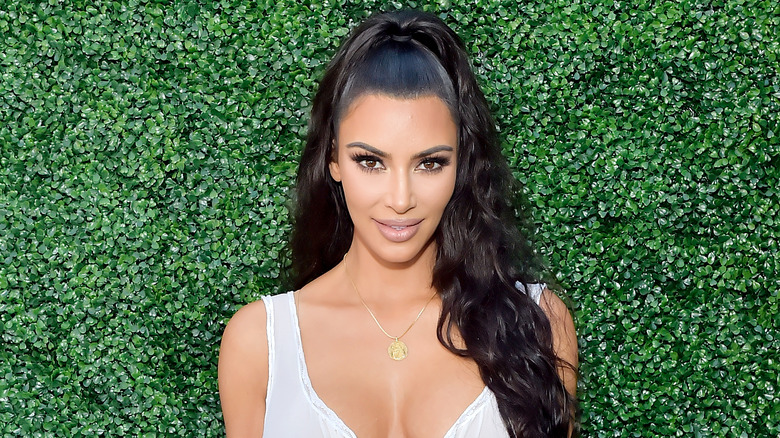 Stefanie Keenan/Getty Images
Of the 17,000 Nicki Swift readers who responded to our poll, a staggering 61 % agreed that Kim Kardashian has the worst taste in men. While the most famous Kardashian sister is no doubt used to winning in life, this is probably one honor she'd rather do without. But given her history, she definitely earned it. In addition to her short-lived dalliance with Ray J, Kardashian has been married three times, though her two-month marriage to Kris Humphries and six-year marriage to Kanye "Ye" West have garnered the most attention. Unfortunately, Kardashian doesn't appear to be on good terms with any of her ex-husbands — especially West, who she's recently lambasted for making antisemitic comments. But even if she wasn't forever attached to a man who ruined his legacy in the name of hate speech, their post-divorce interactions have sometimes been disturbing, especially when Kardashian moved on with Pete Davidson. 
Next up is Pamela Anderson, who garnered 15% of the votes. Although Anderson has been married five times, she's still most associated with her first husband, Tommy Lee, who was jailed in 1998 for assaulting her in the presence of their newborn. They also starred in a homemade sex tape, which was leaked by an unknown source. Jennifer Lopez, who partook in several public relationships before reconciling with her past love, Ben Affleck, won 12% of the votes. Sandra Bullock and Mariah Carey came in last, with 6% and 5 % of the votes.