Sofia Coppola Asked Kirsten Dunst To Lose Weight For A Role (& Got Shut Down)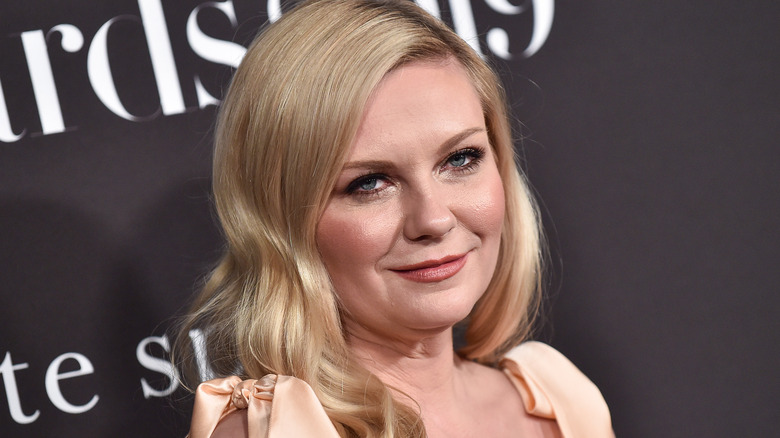 DFree/Shutterstock
Actors are famous for their uncanny ability to shapeshift for roles they deem worthy enough. Just ask Tom Hanks, Matthew McConaughey, Renée Zellweger, Joaquin Phoenix, Anne Hathaway, and Mila Kunis.
"I did it in as healthy a way as I found possible," award-winning actor McConaughey told the BBC in 2014 about his shocking slim down for his role as an AIDS patient in "Dallas Buyers Club." He added, "I met with a nutritionist. I gave myself four months to lose the weight. I had my programmed meals, lost 3.5 pounds a week — like clockwork — and got down to my desired weight, which turned out to be 47 pounds lighter." And in the end, it appears the dramatic weight loss proved to be worth it, as he took home an Oscar for the stellar performance. Bravo!
Still, there are some thespians who prefer to buck the system when they're asked to shed some weight for a role. Case in point: A-list actor Kirsten Dunst. 
Kirsten Dunst hates working out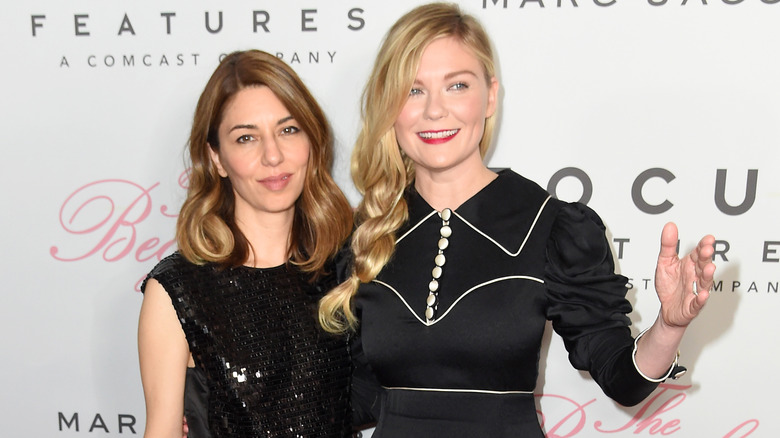 Nicholas Hunt/Getty Images
Nope. No way. No how. Not happening.
That's basically what actor Kirsten Dunst told famous filmmaker Sofia Coppola when she gently suggested that Dunst drop a few pounds for her role in the thriller "The Beguiled." As far as Dunst was concerned, however, the matter was simply out of her control. "It's so much harder when you're 35 and hate working out," Dunst recalled during an interview with Variety. But that's not all. She also admitted that her current circumstances — like shooting in the backwoods of Louisiana — weren't exactly in her favor, either. "I'm eating fried chicken and McDonald's before work. So I'm like, 'We have no options! I'm sorry I can't lose weight for this role,'" she famously told Coppola. Fortunately, Coppola was empathetic to her talent's plight, and the pair quickly got back to the work at hand: making a movie.
But make no mistake. This isn't the first time Dunst has put her foot down, and at another time she had the full weight of Coppola behind her! 
Sofia Coppola gave Kirsten Dunst confidence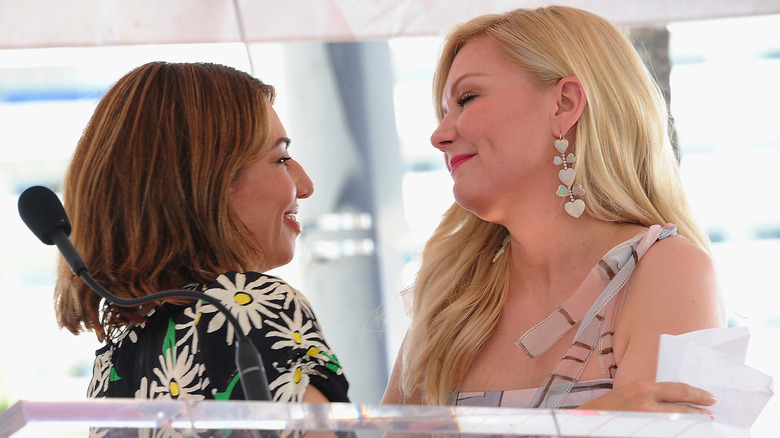 Albert L. Ortega/Getty Images
Sofia Coppola is a girl's girl through and through! 
The story goes that way back when Kirsten Dunst was only 16 years old, Sofia Coppola took her underneath her almighty film director's wing and provided her with some sage advice. "She said to me, 'I love your teeth; don't ever fix your teeth,'" Dunst revealed in an interview with Variety. Sadly, however, the powers that be involved in making the "Spider-Man" movies didn't exactly share the same sentiments. "I remember doing a 'Spider-Man' movie later, and one of the producers was like, 'I need to take you to the dentist! They even fixed my teeth on the poster," Dunst remembered. "But I just knew I was never doing that. Sofia is the chicest, coolest girl, and she thinks my teeth are great," she declared. "She gave me confidence in little things that I wouldn't necessarily have had."
But don't just take Dunst's word for it. As it turns out, Coppola also aided former child actor Elle Fanning in acquiring her first training bra. "That was a moment," Fanning told W Magazine. "When you're 11, you are physically, emotionally, mentally changing. You're also very influenced by your surroundings. One of my first big film sets being led by a woman created a normalcy to seeing women in charge," she gushed. Never change, Coppola. Never change!