Jeremy Renner Divulges Chilling Details In First Interview Since Snowplow Accident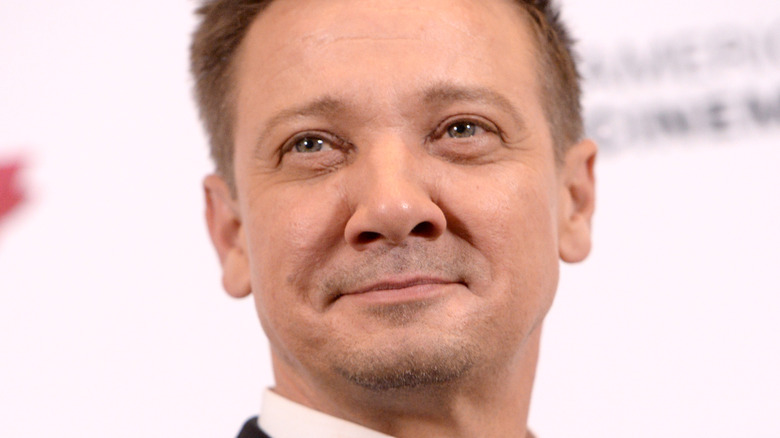 Vivien Killilea/Getty Images
Being a Hollywood star doesn't give you a hall pass from being seriously injured in a freak accident. Fans know Jeremy Renner for starring in hit films like "The Avengers" and "Wind River." Most recently, Renner starred in the television series "Mayor of Kingstown." However, the star made much different headlines than he is used to seeing in December 2022 following a near-fatal snowplow accident. At the time, CNN reported that Renner was crushed by his own personal snowplow as he tried to stop it from hitting his nephew. Things may have turned out differently had Renner put on the parking brake. "The Pistenbully snow groomer began sliding causing Renner to exit the vehicle without setting the emergency brake," a report read. 
"Although the Pistenbully had some mechanical issues, it is believed based on our mechanical inspection that the parking brake would keep the Pistenbully from moving forward. When Renner attempted to stop or divert the Pistenbully to avoid injury to [his nephew], he was pulled under the vehicle by the track and run over." Renner's nephew stayed with the star until help arrived, but the star's injuries were so severe that he had to be airlifted to a hospital, where he stayed for two weeks.
Renner has shared a few Instagram posts regarding the accident, including one that showed him in a hospital bed with breathing tubes in his nose. In the caption, he thanked fans for their support. Now, he's opening up more about what happened on that horrible day.
Jeremy Renner says he chose to survive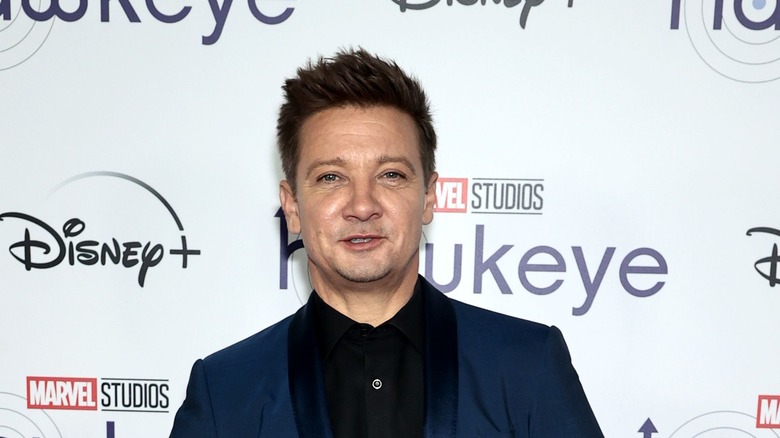 Dimitrios Kambouris/Getty Images
Jeremy Renner is ready to discuss the accident that nearly killed him. The "Avengers" star sat down for an exclusive interview with ABC News' Diane Sawyer, and the teaser trailer featured the 911 call that said Renner had been "crushed" and there was "a lot of blood." In the interview, Renner admitted that he felt all of the pain when the snowplow ran him over, noting that he "was awake through every moment." When Sawyer listed the extent of the actor's injuries, which included countless broken ribs, a broken leg, and collapsed lung, among many other things, Renner said, "What's my body look like? Am I just going to be like a spine and a brain like a science experiment?" Renner's nephew also recalled seeing the star in a pool of blood, telling Sawyer that he didn't know if his uncle was alive or not. 
Renner got emotional during the interview, including after Sawyer asked him about apologizing to his family for the accident, but his faith never wavered. "I chose to survive. It's not going to kill me," he told Sawyer. "No way. I've lost a lot of flesh and bone in this experience, but I've been refueled and refilled with love and titanium."
In January, Renner shared an Instagram post where he did rehab in bed. "These 30 plus broken bones will mend , grow stronger, just like the love and bond with family and friends deepens," he wrote.