Kendra Wilkinson Reflects On Hank Baskett Divorce In Emotional Post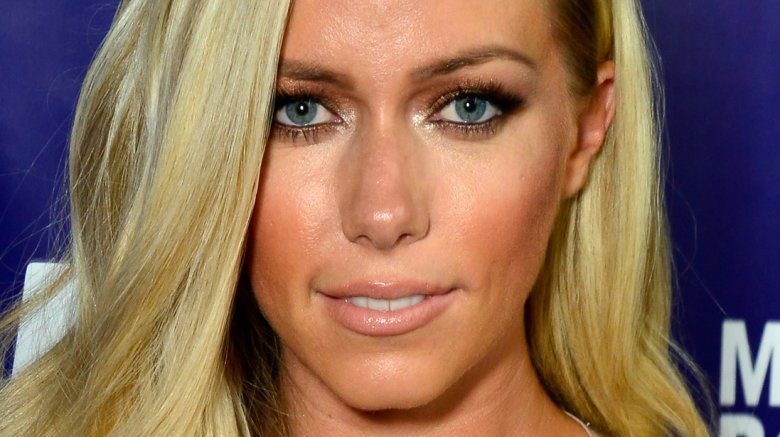 Getty Images
Kendra Wilkinson is moving forward.
On Monday, May 28, 2018, the Kendra on Top star took to Instagram to share an emotional update with her fans amid her divorce from Hank Baskett.
"I'm doing the best i can in my life with the cards I've been dealt and i will continue to do that," she wrote, captioning a sweet snapshot of herself with the former couple's children, 8-year-old son Hank Jr. and 4-year-old daughter Alijah. "I'm hurt because the world i thought was promised to me forever is now coming to an end. I'm not perfect with the way I'm reacting to my pain sometimes but i am getting stronger."
The reality TV star continued, "My kids, mom, dad, friends n therapy have been helping. I'll be able to breathe again soon. Love will always win in my heart and will never go a day without being there for the people i love n yes him. Even with the pain I'm experiencing."
According to E! News, Wilkinson also shared photos on her Instagram Stories as she prepared to move. "I'm starting to box things up and my heart can't hurt any more. I need prayers n strength today. I worked so hard for my home," she captioned a pic of an empty box. The Girls Next Door alum later posted a snapshot of a wall filled with framed photos of her children when they were babies, writing, "My pride and joy wall is coming down."
As Nicki Swift previously reported, Wilkinson, 32, and Baskett, 35, officially called it quits on their nearly nine-year marriage in early April 2018. "Today is the last day of my marriage to this beautiful man," Wilkinson wrote on Instagram at the time, captioning a photo of the two. "I will forever love Hank and be open but for now we have chosen to go our own ways. I'm beyond sad and heartbroken because i did believe in forever."
She added, "Thank you Hank for a beautiful 8 years of marriage and 2 beautiful kids. I feel so thankful and blessed."
Wilkinson and Baskett, who tied the knot July 2009, seem to be going through an amicable breakup. Both cited irreconcilable differences in their separate divorce filings, and are seeking joint legal and physical custody of their children.