What Johnny Depp's Life Has Been Like Since His Public Trial With Amber Heard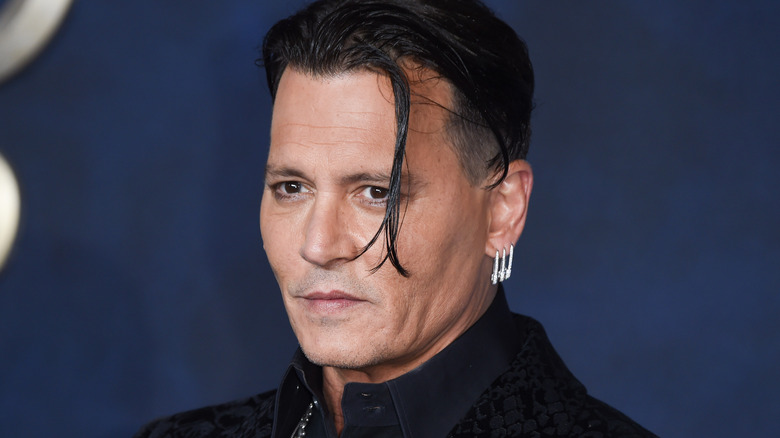 Featureflash Photo Agency/Shutterstock
On June 1, 2022, Johnny Depp won his defamation case against ex-wife Amber Heard — at least on paper. Depp sued his former wife for defamation after she penned a Washington Post article in 2018, seemingly accusing him of varying forms of abuse. Originally, Depp asked for $50 million in damages, though the courts awarded him a fraction of that: $15 million.Following the trial, Depp thanked his supporters on Instagram. "I am, and have been, overwhelmed by the outpouring of love and support from across the world," wrote the movie star. "I hope that my quest to have the truth told will have helped others, men or women, who have found themselves in my situation, and that those supporting them never give up." 
The "Pirates of the Caribbean" star was likely referring to a viral fan campaign that placed him as the victim and Heard as the aggressor — especially on TikTok. However, the beloved actor's reputation has been impacted by the former couple's testimony, which turned unseemly aspects of their relationship into public fodder. And despite Depp's win against Heard, not everyone who followed the trial felt he deserved to emerge victorious. Still, life goes on. Here's what Johnny Depp has been doing since that life-changing trial. 
Johnny Depp kicked off his comeback with a surprise VMA appearance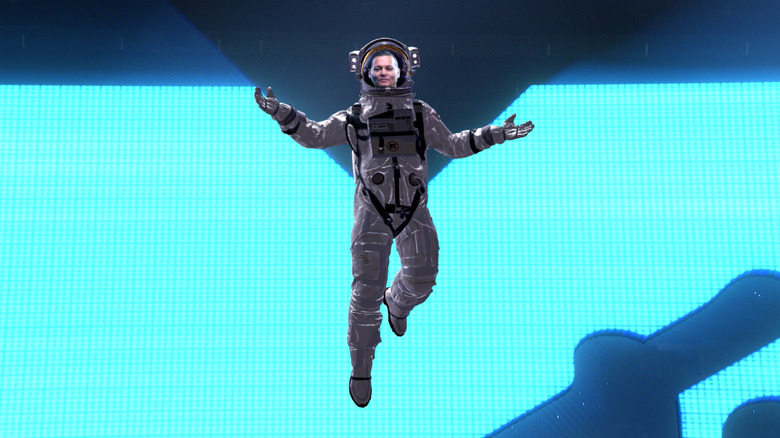 Mtv Vma 22/Getty Images
Johnny Depp's future as one of Hollywood's leading actors seems like it could go either way. Before the trial's conclusion, Depp's talent manager, Jack Whigham, stated on the record that Heard's Washington Post piece led to Depp losing his place in the "Pirates of the Caribbean" franchise. "After the op-ed, it was impossible to get him a studio film," stated Whigham, per The New York Times. Even since winning the case, Depp doesn't appear to have definitive support from Disney, which produces the beloved franchise. With that said, producer Jerry Bruckheimer didn't shut down the possibility of Depp's participation. "We're still working on it," Bruckheimer shared with the Associated Press in December. "Nothing's definitive yet, but we continue to take little baby steps getting towards a screenplay." 
In the meantime, Depp has made great strides in re-entering the public eye. In August, Depp surprised VMA viewers by making an unexpected cameo, dressed as the show's moon man mascot — a move that garnered negative responses from viewers. Heard's sister, Whitney Henriquez, called out MTV for allowing Depp to participate in the ceremony. "@MTV You're clearly desperate! I hope none of the people who made this call have daughters," wrote Henriquez in her Instagram Story (via Entertainment Weekly). Depp did not respond. With that said, Depp has also been cast in the role of King Louis XV in "Jeanne Du Barry," which began filming on location in Paris this past July, per Deadline.
Johnny Depp has found peace amid his attempted comeback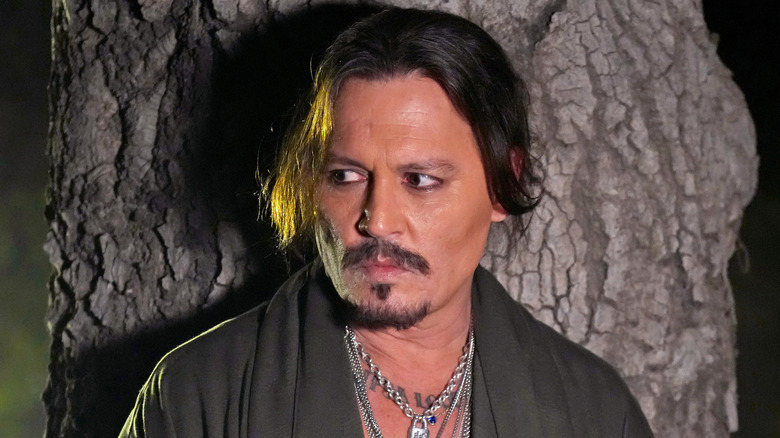 Kevin Mazur/Getty Images
Johnny Depp has dabbled in various other ventures since his trial against Amber Heard ended. Since July, Depp has chronicled his various musical endeavors with his band, Hollywood Vampires, and his friend Jeff Beck on his Instagram account. "@gregwilliamsphotography joined @johnnydepp and @jeffbeckofficial on the European leg of their tour earlier this year," wrote Depp. "Learn about their friendship and the story behind the track 'This Is A Song For Miss Hedy Lamarr' in this short film for @hollywoodauthentic featuring conversations from the tour and the set of 'Minamata' in 2018." Unfortunately, Beck died in January 2023 from bacterial meningitis.
In November, Depp infamously walked in Rihanna's annual fashion show for her Savage X Fenty lingerie brand, sparking even more outrage. In addition to his professional projects, Depp has been spending a great deal of time in Britain, which appears to be offering him a different, calmer atmosphere. "In truth, I'm quite a shy person," shared Depp with Somerset Magazine (via People). "That's one of the great things about Britain, and especially Somerset. I can just be me — and that's nice."