Tyrese Gibson's Split From His Estranged Wife Samantha Lee Got Messy In Court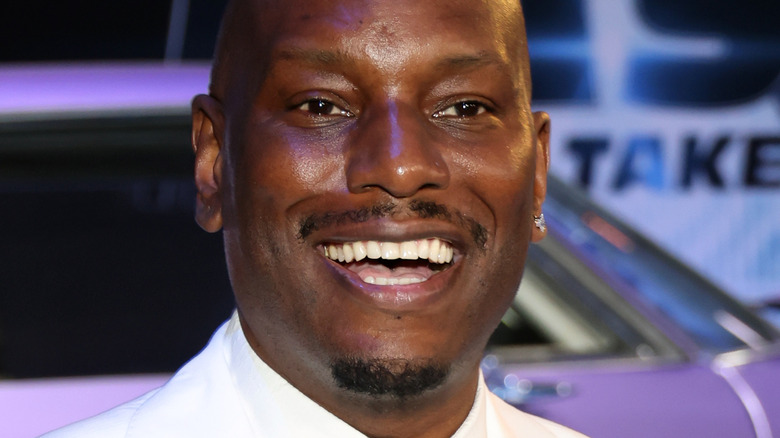 Monica Schipper/Getty Images
In 2015, six years after his divorce from his first wife, Norma Mitchell, singer/actor Tyrese Gibson was introduced to Samantha Lee through a mutual friend. Though it remains uncertain how soon Gibson and Lee started dating, the pair were first linked after attending a charity event together in December 2016. A few months later, Gibson and Lee said their "I dos." The couple got married on February 14, 2017, in a ceremony held at the actor's 25,000-square-foot Georgia estate. "Mark 10:8 And the two will become #OneFlesh Mr & Mrs Gibson," the actor captioned an Instagram post announcing their nuptials(via US Weekly).
A little over a year after their nuptials, Gibson and Lee announced that they were expecting their first child together. "Both of our love and energy and magic and families are bonded forever because we're going to have this child," the "Fast & Furious" star gushed to People. "It's unbelievable." On October 1, 2018, the couple welcomed daughter Soraya after what Gibson recounted as hours of labor. "My wife is the real champion 30 hours of labor I witnessed first hand the strength of a woman..... Thank you Jesus we are so humbled by your grace and love and favor...," he wrote in an Instagram post announcing the arrival of the little one.
However, despite what seemed like the perfect life together, Gibson and Lee soon realized it simply was not meant to be. Here's a look inside their very messy divorce.
Tyrese Gibson was initially not ready to let go of his wife
In December 2020, after nearly four years of marriage, Tyrese Gibson and Samantha Lee announced their separation in December 2020. "After much thought, consideration, and prayer, We, unfortunately, have made the difficult decision to officially separate & divorce," the pair wrote in a joint statement shared on Instagram. "Our intention is to remain the best of friends & strong coparents. We feel incredibly blessed to have found each other and deeply grateful for the 4 years we have been married to each other."
Despite the announcement, however, Gibson was not ready to let go. A few days after breaking the news of their divorce, Gibson penned a sweet tribute where he called Lee "the love of my life" while also addressing himself as her "forever husband." One month later, the "Fast & Furious" actor publicly expressed his wish to fix his marriage in a comment under Tammy and Kirk Franklin's 25th wedding anniversary Instagram post. "Dear Samantha this was supposed to be us.... remember the franklins was our marriage GOALS!!!!!!!!!!!! Smiling smiling....... I'm gonna get her back watch me! [ I think ]," he wrote(via People). In court documents filed that same month, Gibson reiterated his wish for reconciliation, writing in the papers that he still loved Lee and did not want a divorce. The "Sweet Lady" star also revealed, per Extra, that he was willing to go into counseling to make his marriage to Lee work.
A contentious divorce proceeding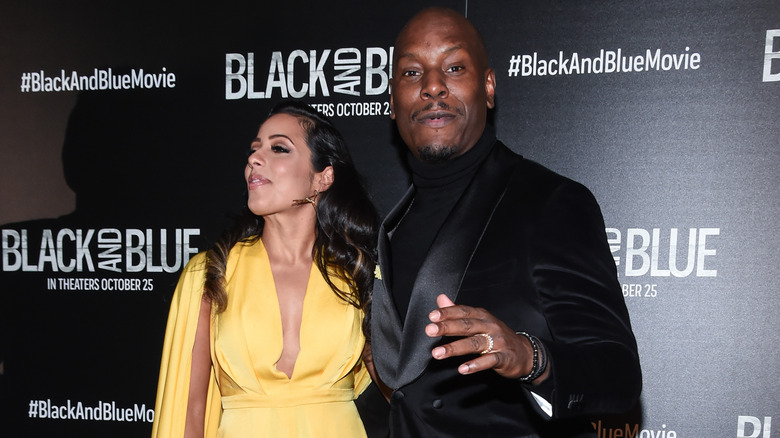 Daniel Zuchnik/Getty Images
In her divorce petition filed in September 2020, Samantha Lee accused Tyrese Gibson of forcing her to move away from their home, after locking her and the couple's daughter Soraya out. Similarly, Lee, a licensed social worker, alleged that the "Fast & Furious" star had cut her off financially. Responding to the claims in his own filing, Gibson denied Lee's accusations while describing her $20,000 child support request as "unreasonably high," per TMZ. Instead, Gibson requested joint custody of Soraya, while noting he had no plan to pay spousal support. 
After months of legal back and forth, Gibson and Lee made headway in August 2022 when a judge granted the social worker's petition for divorce. Additionally, the "Fast & Furious" star was ordered to pay $10,690 every month in child support. According to Page Six, both Gibson and Lee were also mandated to share bills for childcare and school equally while maintaining health insurance for the little one.
Despite the contentious divorce, though, it did not take too long for Gibson to find a new love. The "I Like Them Girls" singer has since moved on with Zelie Timothy whom he has been dating since 2021. "I'm a sucker for love," Gibson admitted on the "Jennifer Hudson Show" in February 2023. "I still believe in love and romance," he added. "Chivalry is not dead, not in my house."