Mary-Louise Parker Was Pregnant When Billy Crudup Left Her For Claire Danes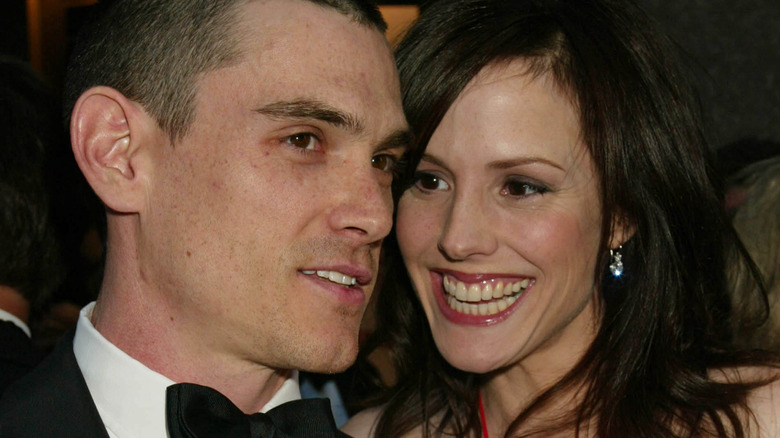 Scott Gries/Getty Images
Once upon a time in 2003, two major announcements regarding Billy Crudup became headline news. First, he was set to star in "Stage Beauty" alongside Claire Danes. Second, he and his girlfriend, Mary-Louise Parker, were expecting a baby. Two pieces of great news, for sure — until they collided into one another in a truly heartbreaking fashion. 
By the time New York Magazine reported that Parker was pregnant with Crudup's child, they had been a couple for around seven years. That said, the former Broadway co-stars kept their romance pretty private during their time together. Case in point: in a 1999 interview with Us Weekly, Crudup declined to open up. "Leave that chapter out," he joked — a callback to the quips his grandfather would make whenever pressed for too many personal details. In fact, one of the few times Crudup did say anything about their relationship was in an interview with The Baltimore Sun...and that really did more to reinforce the mystery surrounding them. The juicy tidbit? That many of their conversations revolved around acting. 
That said, even though Crudup and Parker kept details about their relationship quiet, there was no denying that they were a couple, and their becoming parents together only seemed to cement that. However, just months after the pregnancy made the news, they were no more — and rumors had begun to swirl that Crudup was dating Danes. 
Being single and pregnant was overwhelming for Mary-Louise Parker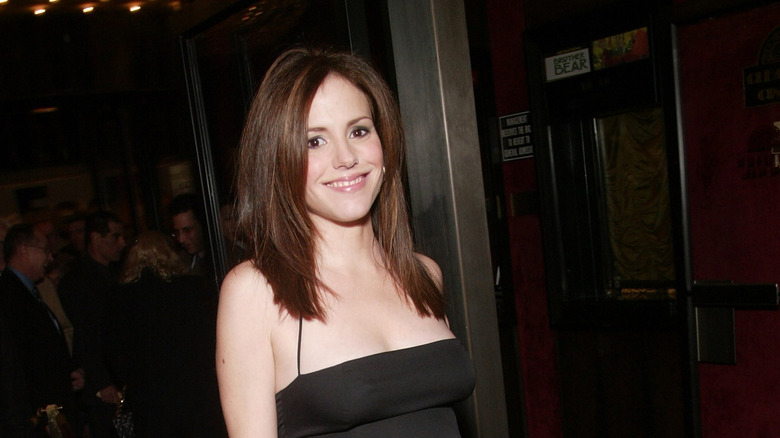 Evan Agostini/Getty Images
Even after their split, Billy Crudup and Mary-Louise Parker opted, for the most part, to remain mum on the subject. However, if news reports at the time are anything to go by, Parker elected not to have Crudup present for the birth of their child, choosing instead for him to see their son later on, once she'd settled back into her home.
Nearly a decade later, however, she opened up about the emotional toll the affair scandal had taken on her, towards the end of her pregnancy. In one chapter of her 2015 memoir, "Dear Mr. You," Parker recounted a particularly tense run-in she'd had with a taxi driver. He'd gotten lost, she'd begun cursing, and eventually she was ordered out of the cab and told, "I don't want you anymore." The choice of words proved to be a little too timely for the suddenly single and heavily pregnant Parker, however. "No one does ... I am alone. Look, see? I am pregnant and alone. It hurts to even breathe," she wrote. 
Parker added that the driver had been sympathetic once he realized that she was pregnant, and she ultimately felt guilty about the way she handled everything. That said, if anything could illustrate her mental state at the time, the story contained in the pages of "Dear Mr. You" would be it. Ever the fan of privacy, though, no mention was made of Crudup, Claire Danes, or the scandal itself. 
... and Billy Crudup has continued to stay silent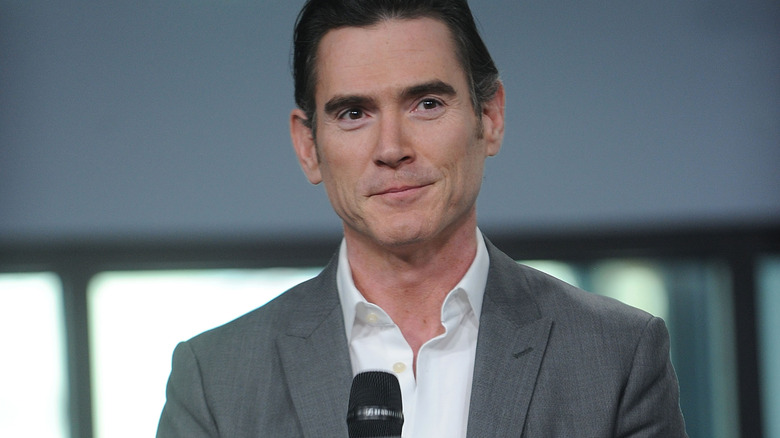 Brad Barket/Getty Images
Billy Crudup and Mary-Louise Parker might not be an item anymore, but one thing they certainly have in common — that is, aside from their son, William Parker — is their shared preference for privacy. 
While Mary-Louise opted to open up about the effect the affair had on her (sans referring to the scandal in plain words), ahead of a 2004 interview with the New York Times, Crudup told the outlet that he'd prefer not to talk about it. In an email addressed to the journalist, he explained, "It is personal, painful, and involves an infant, and does not deserve to be exploited to sate the appetites of circulation counters and bored readers." 
That said, in the nearly two decades since the former couple's son was born, it certainly seems as though they've moved on from the scandal. In 2019, Crudup and William were in attendance to see Mary-Louise win an award from the International Women of Vision Awards — and the father and son even posed for a picture together, holding the award. On top of that, in 2020, a proud Crudup told Us Weekly that William had sought him and Mary-Louise out to co-star in one of his film school features, and they happily obliged. Seems that co-parenting helped the exes put their past behind them. Well, that and the fact that acting has always been the thing they bonded over. All's well that ends well!