Inside Claire Danes' History Of Cheating Scandals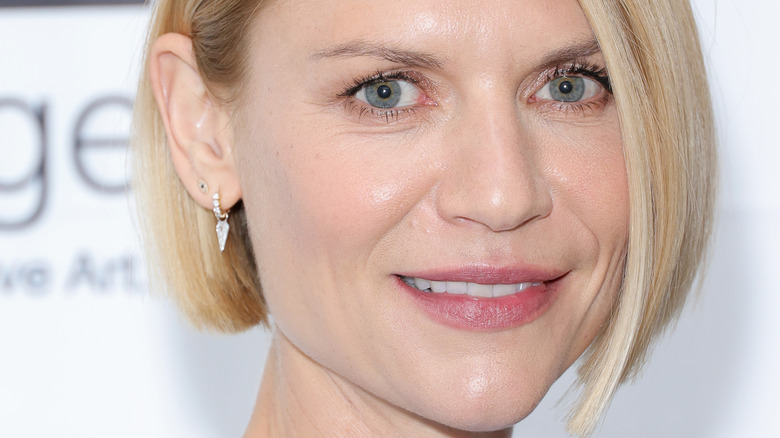 Michael Loccisano/Getty Images
Since the advent of her time on television in the mid '90s, Claire Danes has been one of the most recognizable faces in the industry. 
After first making her big break as the teenage protagonist on ABC's "My So-Called Life" — for which she received a Golden Globe Award, and Primetime Emmy nomination — Danes saw a resurgence in fame as the female lead in Showtime's "Homeland" from 2011 to 2020. For her role as CIA case officer Carrie Mathison in the hit series, Danes received widespread praise, as well as additional Emmys and Golden Globes, from eight nominations total. 
For a long time, however, fans have taken interest in Danes' personal life. While she has been married to English actor Hugh Dancy since 2009 — with whom she shares two children — she has still been involved in a number of cheating scandals with other big name stars since the early 2000s.
Claire Danes has been under public scrutiny since the early 2000s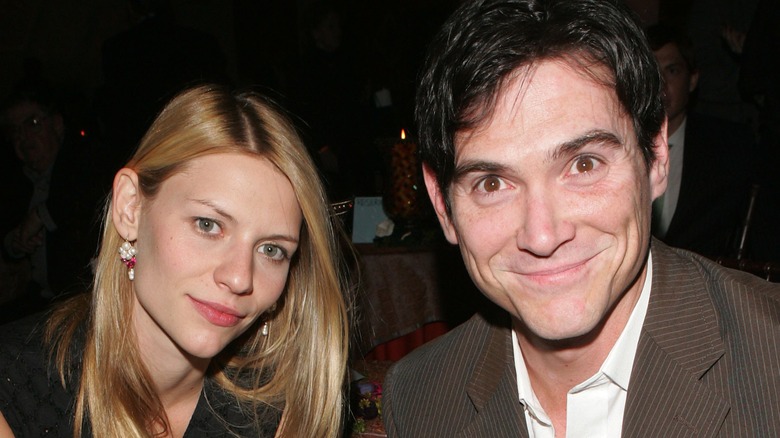 Peter Kramer/Getty Images
The first cheating scandal involving Claire Danes sprouted in 2003, amidst the high-profile breakup Billy Crudup had with fellow actor Mary-Louise Parker, per Entertainment Weekly, who was seven months pregnant with his child at the time. According to The Age, Danes was dating singer Ben Lee at this point, but broke up with him to pursue a relationship with Crudup. 
"I was just in love with him," Danes told Howard Stern of Crudup in 2015, per Vanity Fair. "And [I] needed to explore that, and I was 24 ... I didn't quite know what those consequences would be." She added that the public scrutiny around the whole situation was a "scary thing. That was really hard." 
She also told Blackbook in 2009 that she chose to fall in love in the actor. "It's unpleasant to be cast in such an unflattering role," she explained, "but I just had to remain steadfast." The two of them ended up breaking up three years later, though they remained friends, according to ET.
There are rumors Claire Danes may have left Billy Crudup for her husband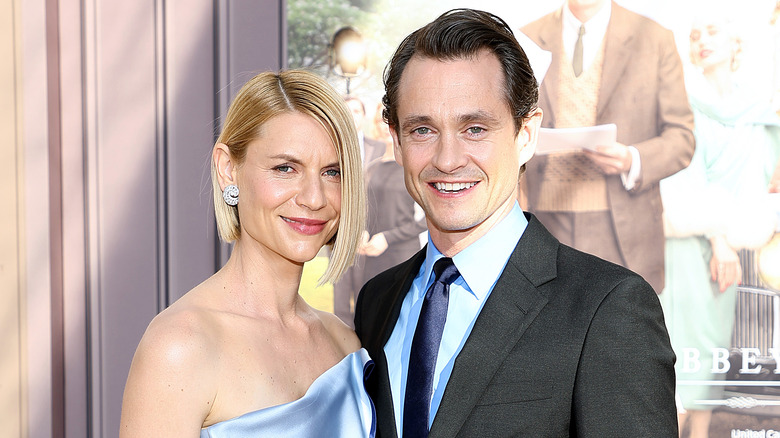 Arturo Holmes/Getty Images
Naturally, given Claire Danes' history with cheating scandals, rumors started abounding when she and her boyfriend Billy Crudup eventually split in 2006, shortly before her relationship with her current husband, Hugh Dancy, began. In January 2007, a source close to the actors told the New York Daily News that Danes and Dancy got together a month before her breakup with Crudup. Apparently, the source reported that the two of them — who were shooting Lajos Koltai's drama film "Evening" together — shared a bed "with the door two feet ajar, and everybody listening." 
The Washington Examiner reported shortly thereafter that Danes and Crudup's relationship had ended "with a scandalous bang, just as it began," while also referring to them as among Hollywood's most hated couples.
Today, these rumors remain unfounded, and given the fact that Crudup and Danes are still friends, there is a good chance they are untrue. However, whatever Danes' history with cheating scandals may be, she and Dancy went on to wed in a private ceremony in France less than three years later, and, with two sons, continue to go strong until this day (per People). "It's a huge asset to have a partnership with someone you trust and admire, and want to make out with," she jokingly said of her marriage to Dancy in 2015, per ET. "Marriage is wonderful. It's challenging, and it just keeps getting deeper."