Harvey Weinstein Indicted On Rape, Sex Crime Charges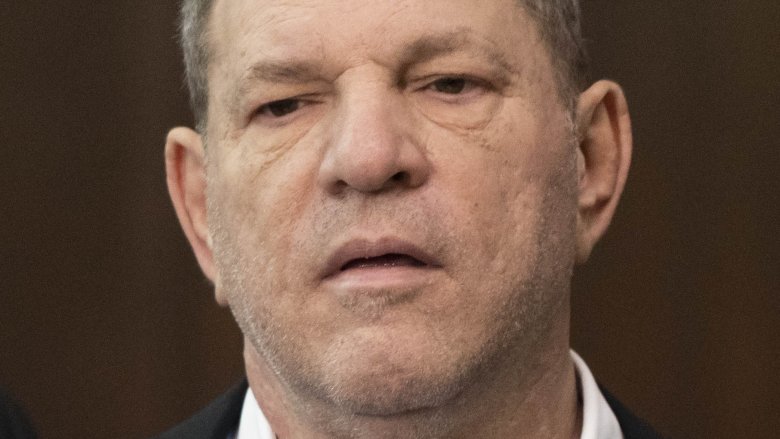 Getty Images
Harvey Weinstein has been indicted.
On Wednesday, May 30, 2018, a grand jury voted to indict the disgraced film producer on charges of rape in the first and third degrees and criminal sexual act in the first degree. According to Deadline, the indictment occurred just hours after his lawyer said he would not testify. If found guilty, Weinstein faces up to 25 years in prison.
"This indictment brings the defendant another step closer to accountability for the crimes of violence with which he is now charged," Manhattan District Attorney Cyrus Vance Jr. said in a statement. "Our office will try this case not in the press, but in the courtroom where it belongs. The defendant's recent assault on the integrity of the survivors and the legal process is predictable. We are confident that when the jury hears the evidence, it will reject these attacks out of hand."
Noting that the "investigation remains active and ongoing," he added, "I thank the heroic survivors for their strength throughout this process."
Attorney Ben Brafman has since released a statement on Weinstein's behalf. "The announcement of Mr. Weinstein's Indictment, does not come as a surprise," the statement read. "Indeed, it was predicted by me this morning in an earlier statement we issued ... We remind everyone that an Indictment is merely a formal accusation. Mr. Weinstein intends to enter a plea of Not Guilty and vigorously defend against these unsupported allegations that he strongly denies. We will soon formally move to dismiss the indictment and if this case actually proceeds to trial, we expect Mr. Weinstein to be acquitted."
In response to this latest legal update, actress Rose McGowan, one of the former Miramax co-founder's accusers, took to Instagram with a lengthy statement. "INDICTED. FINALLY. I've been indicted by the media he's bought out for years to trash me. Now it is a new chapter for both of us," it read in part. She added, "I'm validated."
As Nicki Swift previously reported, Weinstein, 66, was arrested and charged with rape, a criminal sex act, sex abuse, and sexual misconduct after turning himself into police custody on Friday, May 25, 2018. The charges stemmed from two alleged incidents in 2004 and 2013. Later that day, he pleaded not guilty and was released on $1 million bail. In addition to surrendering his passport, he must wear an electronic monitoring device and cannot travel outside of New York and Connecticut.
In October 2017, a shocking New York Times exposé detailed Weinstein's alleged 30-year history of sexual harassment and assault. He was later accused of rape in a piece by The New Yorker. Since then, over 80 women have come forward with allegations against him.