Teddi Mellencamp And Edwin Arroyave Nearly Divorced (& Why They Didn't)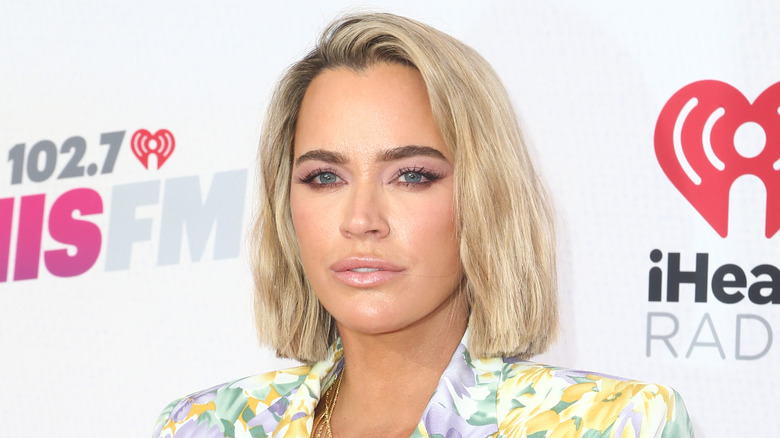 Tommaso Boddi/Getty Images
Although she's no longer on "The Real Housewives of Beverly Hills," fans have continued to closely follow Teddi Mellencamp's personal life. From Mellencamp's difficult skin cancer journey to her pregnancy struggles, the star has been through the wringer alongside her husband Edwin Arroyave. 
In December 2022, Mellencamp took to Instagram to share an optimistic update about her melanoma. She wrote, "Pathology is back— the surgeries were successful and the margins are clear. I also got genetic testing results and there are no mutations we need to worry about. And I just had a healthy mammogram (please don't forgo these either, ladies)." Regarding her pregnancy struggles, Mellencamp went through several unsuccessful rounds of in vitro fertilization and a miscarriage, though she was eventually able to conceive naturally in 2019.
Fortunately, Mellencamp has had the support of Arroyave during tough times. The couple got married in 2011 and have three kids together — daughters Slate and Dove and son Cruz. However, their marriage hasn't always been so easy, as Mellencamp recently revealed. In fact, the two almost split for good a few years ago. 
Teddi Mellencamp and Edwin Arroyave faced a power struggle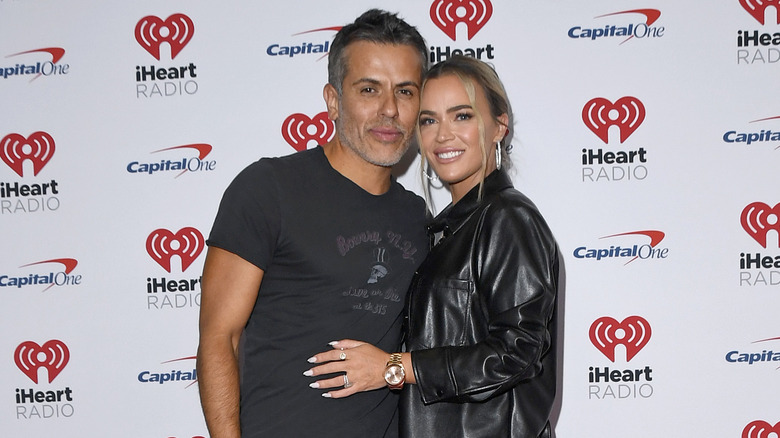 Mindy Small/Getty Images
In a March 2023 episode of Teddi Mellencamp and Tamra Judge's "Two Ts In A Pod" podcast, Mellencamp talked about how she was once on the brink of a divorce from Edwin Arroyave. Apparently, the couple was on the brink of divorce when Season 1 of "The Real Housewives of Beverly Hills" started filming. "We are at our worst absolute phase, because truthfully, for us, it was really about a power struggle," the reality star shared of their relationship at the time. When Arroyave took charge of the family's finances, Mellencamp felt she was in a "weaker position" in their marriage and began harboring resentment toward him.  
The podcast host later revealed what ultimately saved their marriage. "Once I started loving myself again, we could start loving each other because when I don't love myself, we don't love each other," she admitted. 
Arroyave joined her as a guest on the episode, along with Judge's husband, Eddie Judge, and gave his own take. He shared that he was grateful for the show, noting that it helped them work on their marriage. "Everybody said the show is going to divide you; instead, it actually united us," he said.
Teddi Mellencamp and Edwin Arroyave keep working at their marriage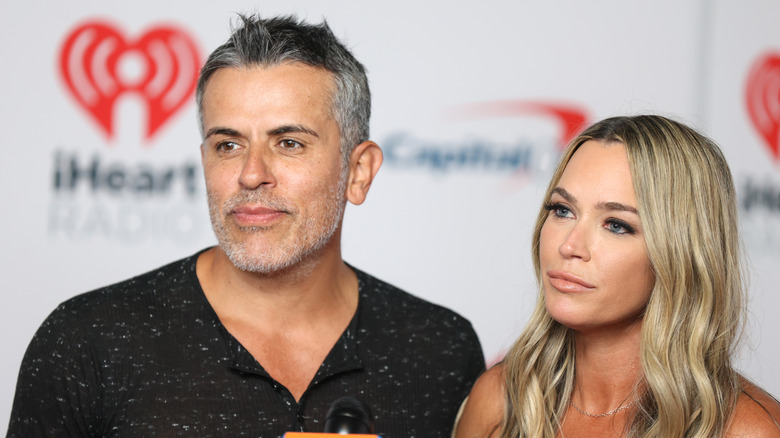 Isaac Brekken/Getty Images
Teddi Mellencamp and Edwin Arroyave also work together, which is bound to cause friction at times. However, the pair puts in a serious effort to keep their marriage intact. In a 2019 interview on David Meltzer's "The Playbook" podcast, Mellencamp explained that their morning routines, rituals, and goals are consistently aligned. Arroyave chimed in, "[Teddi's] always been very supportive, and you need that, because, obviously, when you're trying to run a business, it takes a lot of time. She's always been great with that, and we've worked that out." Mellencamp also pointed out that understanding each other's expectations and communicating effectively has helped them tremendously.
In July 2021, Mellencamp also gushed about her husband in an Instagram post celebrating their 10-year anniversary. Alongside a photo of them smiling, she wrote, "The thing I love most about @tedwinator is the way that we are constantly growing together. We can laugh and be wild but we also love to be home and cuddled up going to bed early bc we have big dreams and goals we want to achieve the next day."
Still, Mellencamp acknowledges that their marriage isn't perfect, but that they keep fighting for each other. In November 2022, the "RHOBH" alum shared that she and Arroyave went on a wellness marriage retreat to strengthen their relationship. In an Instagram post, she wrote, "We are broken, but we are working."