Brandi Glanville Denies Rumored RHUGT Incident With Caroline Manzo In Fiery Statement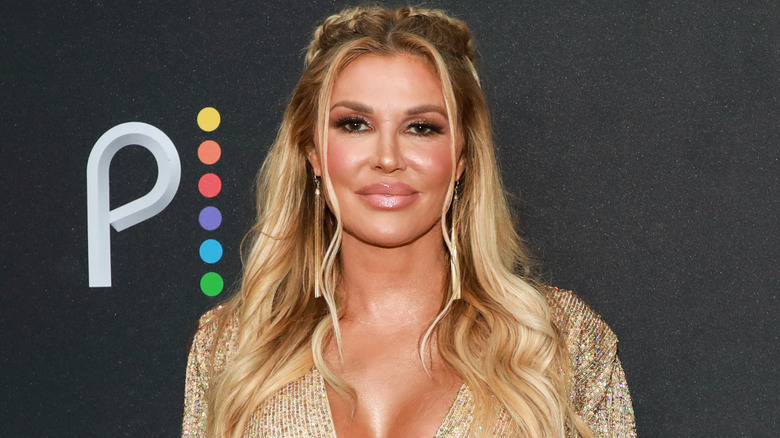 Jason Mendez/Getty Images
Brandi Glanville has slammed those wild "Real Housewives Ultimate Girls Trip" rumors in an eye-opening statement. Since 2021, reality TV enthusiasts have immersed themselves in the multiverse-inspired "Real Housewives" spin-off. Featuring some of the most notorious housewives ever to grace our screens, the series follows the group of women as they travel to a lush location for a two- to three-week stay. But, despite its relaxing premise, the last three seasons have featured drama-filled blowouts, tears, and the formation of new feuds. One of the series' most shocking moments has ironically come from its forthcoming fourth season. In January, it was reported that Glanville and Caroline Manzo left the new entry early after some drama ensued between them.
In a statement to People, three sources confirmed the former "Real Housewives of Beverly Hills" star kissed the "Manzo'd With Kids" personality without permission. "It was unwanted. And Caroline's distress over the matter did not seem to stop Brandi," one source revealed. The report also revealed that Glanville was asked to leave due to her "inappropriate" behavior. "[Manzo] needed to process this outside of the reality TV environment," another source added. While Manzo refrained from issuing a statement at the time, she seemingly confirmed her rift with Glanville during an appearance on "Food, Love, and Chaos." "I can't say much, only because it's not good for my headspace... but I came home early, she said according to Parade. Now it looks like Glanville has released her own statement about the alleged incident.
Brandi Glanville slams narrative regarding those Caroline Manzo rumors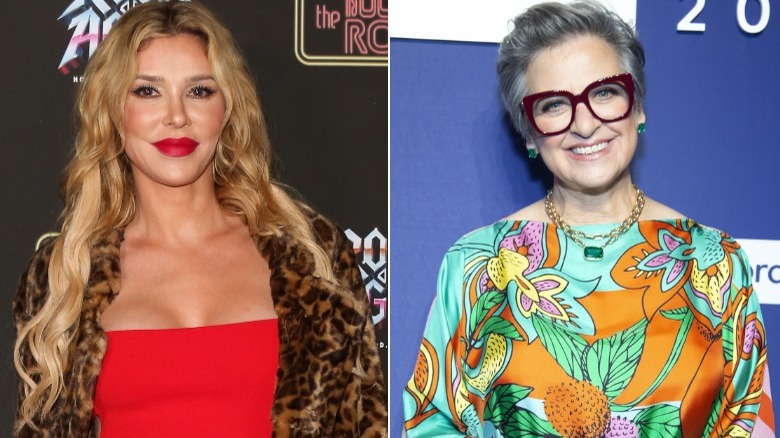 Santiago Felipe/Getty & Paul Archuleta/Getty Images
After months of silence, Brandi Glanville took to Twitter to refute claims of her "inappropriate behavior" with Caroline Manzo during "The Real Housewives Ultimate Girls Trip" Season 4. "I am not suing anyone not #Peacock or Anyone else for that matter," she wrote. "I can speak on anything I want to speak on it was at the end of an 18 hour work day at our belly dancing party & I'd like to see footage on it beforehand as both myself & Caroline were very intoxicated." Glanville went on to say that she was "f***ing sick" of the narrative going around regarding the rumoured incident with Manzo. "I was hired for 2nd season of girls trip cuz they LOVED what I did on 1st season. I was told to bring the party just like before & that's what I did & I was punished for it," she added.
Toward the end of her multi-tweet statement, the former "The Real Housewives of Beverly Hills" star claimed she felt "set up" by the whole ordeal before calling the rumors "BS." "Yes I'm pissed off. Yes, this is been life f***ing ruining and I'm not gonna be responding to anyone commenting," she added. Glanville's statement comes a couple of months after a representative from Peacock and Shed Media said they would investigate the situation. "The safety and security of cast and crew while shooting is extremely important, and we take all reports seriously," they told Entertainment Tonight in February.