Moses Martin: What We Know About Gwyneth Paltrow's Son With Chris Martin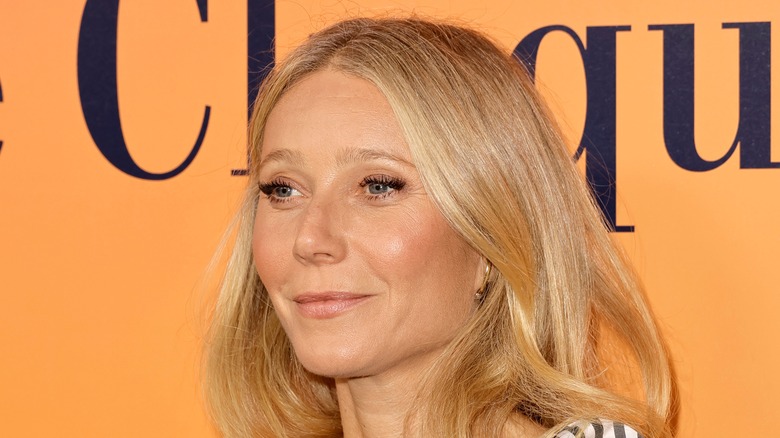 Kevin Winter/Getty Images
Gwyneth Paltrow and Chris Martin's children – Apple and Moses — have taken Hollywood by storm as their famous parents love showing them off in various interviews and social media posts. It was reported that Paltrow's perspective on motherhood shifted after having Apple, but she experienced postpartum depression after Moses was born. "I was overwhelmed by all of the feelings, most acutely shame," she said, adding that she was sure "Moses would light up [her] life."
In 2010, when Moses was just four years old, he was already making headlines in the news outlets. While Paltrow and Tim McGraw were filming for "Country Strong," it was reported that the country singer's daughter and the "Avengers" actor's son were forming a close bond. From there, jokes about a future marriage between the two ensued.
By October 2022, Paltrow spoke about her children growing up. "My daughter went to college in the fall, and my son is growing up every minute," she told People. "He's taller than me. But I'm very grateful for the transitions. Especially as a mother, I've really cherished every chapter of their lives." And it seems that Moses has been following in his father's footsteps, as he may be considering music as a potential career option.
Moses Martin is into music
During a January 2021 interview on "Jimmy Kimmel Live," Gwyneth Paltrow mentioned that her son Moses found it challenging to cope with the COVID-19 lockdown. "I think it's very hard to be 14," she said, mentioning he's been doing the best he can do by exercising and learning new "skills and tricks" outdoors. "It's tough on the ones that are in the most intense developmental stages. It's hard socially."
But in a June 2020 interview on "The Tonight Show Starring Jimmy Fallon," Moses made a special appearance and talked about being stuck at home in quarantine. "I'm doing all that I can, trying to stay happy by finding whatever is entertaining," he said. "I'm really into music." He then added that he used to play the piano but had recently started taking guitar lessons.
And it seems that getting into music has earned Moses a credit on his father's album, as his vocals can be heard in the chorus of Coldplay's song "Humankind." Chris Martin also credited Apple for writing the song "Let Somebody Go" on the band's album. Moses and Apple have also sung at a benefit concert alongside their father.
Moses Martin testifies in court to support his mother
Aside from occasional appearances in interviews and Gwyneth Paltrow's Instagram posts — which we vicariously live through — little is publicly known about Moses Martin. Surprisingly, he doesn't have any social media accounts, suggesting that he and his parents prefer to keep his personal life private.
When it comes to defending his mother, it's clear that Moses isn't afraid of telling his story. When Paltrow faced a lawsuit that stemmed from a ski accident, it was reported that both Moses and Apple were "ready, willing, and able" to testify in court. Although the children didn't appear physically in court due to scheduling conflicts, they agreed to have their statements read.
"I recall skiing with my instructor and briefly seeing the collision," Moses' deposition read. "He skied over, and I followed him. And I saw my mother and a person behind her ... who had crashed." It was then stated that the person who collided with the actor was behind and uphill from her. "I realized that it was my mom," the statement continued. "When I skied over, I heard my mom yelling at the guy."