Brody Jenner Marries Kaitlynn Carter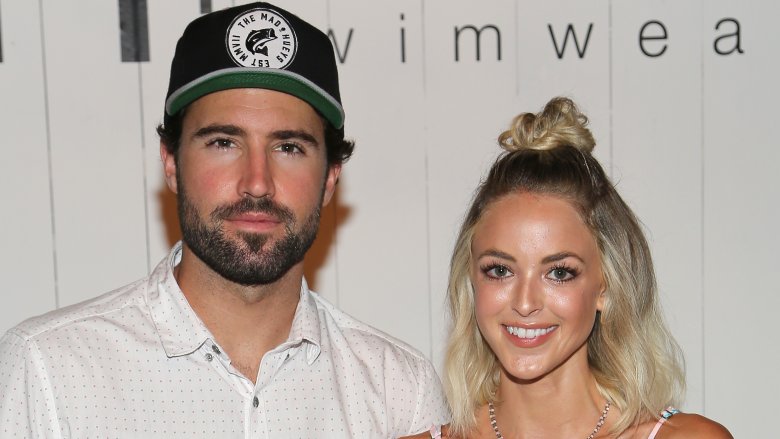 Getty Images
Brody Jenner is a married man!
On Saturday, June 2, 2018, The Hills alum tied the knot with longtime girlfriend Kaitlynn Carter at the Nihi Sumba resort in Indonesia, People reports.
"We're just excited to celebrate spending the rest of our lives together," Jenner told the magazine weeks ahead of their wedding day. "I can't wait to marry Kaitlynn."
While 50 of the couple's closest friends and family — including Jenner's mom, Linda Thompson, and brother, Brandon — made the trip to watch them exchange vows, the rest of the Kardashian-Jenner clan were noticeably absent from the ceremony.
According to E! News, Caitlyn Jenner, who previously attended Carter's bridal shower in March, was unable to attend the ceremony due to a prior work engagement. On Friday, June 1, she attended an HIV/AIDS fundraiser in Vienna, Austria. However, an Entertainment Tonight source claimed that the former Olympian plans to throw a party in celebration of the newly married pair's nuptials back home in Los Angeles.
Kourtney, Kim, and Khloé Kardashian skipped the wedding, as well, while Brody's half-sisters, Kendall and Kylie Jenner, were also no-shows. "My two little sisters, we never even heard from them. They never even RSVP'd I don't think," he told People last week. "We sent them an invite, but we just never heard anything back. Well, they'll be missed. I would have loved to have had them there."
Jenner, 34, and Carter, 29, have been romantically linked since 2014. The reality TV star proposed to his blogger girlfriend in May 2016 during a trip to the same resort on Nihi Sumba. "On May 4th 2016 I got engaged to my lover and my best friend @kaitlynn_carter," he wrote on Instagram at the time, captioning a sweet snapshot of the two. "I couldn't be more in love with this woman and I can't wait to spend the rest of my life with her."
Of their long engagement, Carter told People, "I'm glad we took our time to get to know each other. We know for sure that we can work through things and that we want to be together."
"Hopefully not too much changes," Jenner added of the life they've built together. "But having the ring and the commitment, that's really exciting."
Congratulations to the happy couple!