Fleetwood Mac Star Christine McVie's Cause Of Death Is Now Confirmed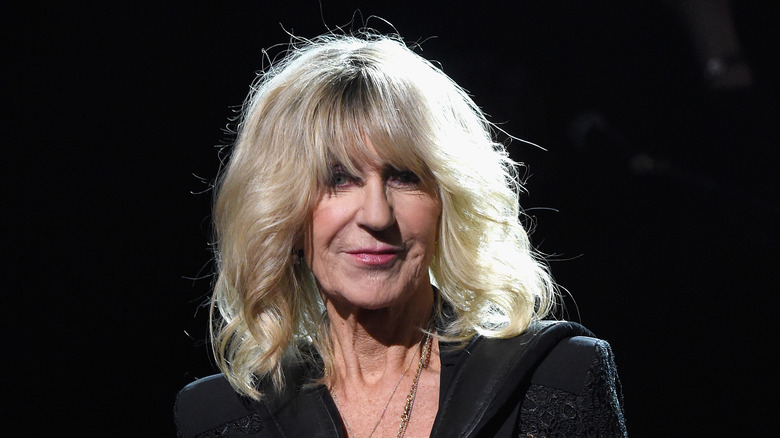 Kevin Mazur/Getty Images
On November 30, 2022, it was announced that Christine McVie died "following a short illness." Her family posted on Instagram, "On behalf of Christine McVie's family, it is with a heavy heart we are informing you of Christine's death. She passed away peacefully at the hospital this morning." The statement went on to ask fans to respect the family's privacy and remember McVie as the "revered musician who was loved, universally."
McVie joined Fleetwood Mac in 1970, alongside her then-husband John McVie and Mick Fleetwood. A few years later, Stevie Nicks and Lindsey Buckingham joined the group and Fleetwood Mac would go on to have decades of success. Over the years, McVie wrote many hits for the band, most notably, "Songbird." On how she came up with the song, she told The Guardian, "That was a strange little baby, that one. I woke up in the middle of the night and the song just came into my head. I got out of bed, played it on the little piano ... and sang it with no tape recorder."
Following the news of McVie's death, Nicks paid her a heartbreaking tribute. "A few hours ago I was told that my best friend in the whole world since the first day of 1975, had passed away. I didn't even know she was ill," she tweeted. The news of McVie's death was a shock to many and now, months later, it has been revealed what her "short illness" was.
Christine McVie died of a stroke caused by an aggressive form of cancer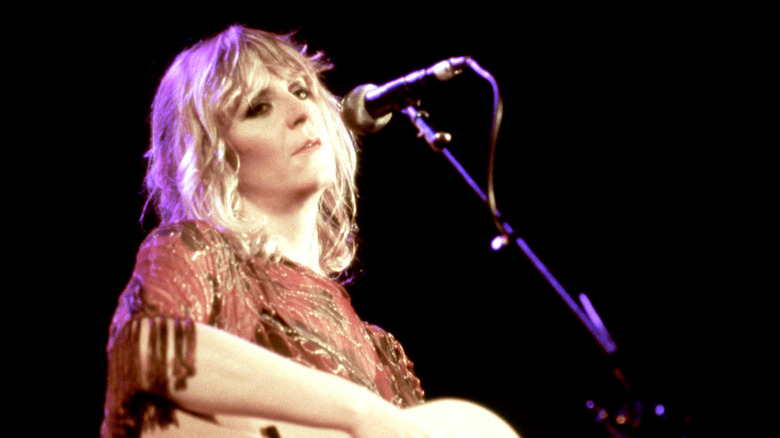 Joel Selvin/Getty Images
As reported by The Blast, Christine McVie was diagnosed with "metastatic malignancy of unknown primary origin" prior to her death. The aggressive form of cancer had spread through her body and doctors were unable to pinpoint the original source. The cancer caused McVie to have an "ischaemic stroke," which was the primary cause of her death, as well as a bilateral renal infarction. According to The Blast, an ischaemic stroke is "a blood clot [that] blocks or narrows an artery leading to the brain. A blood clot often forms in arteries damaged by the buildup of plaques (atherosclerosis)."
In June 2022, McVie revealed to Rolling Stone that she was suffering from health issues and was uncertain if she was up to a Fleetwood Mac reunion. "I don't feel physically up for it," she says. "I'm in quite bad health. I've got a chronic back problem which debilitates me. I stand up to play the piano, so I don't know if I could actually physically do it. What's that saying? The mind is willing, but the flesh is weak," she shared.