Report: Harvey Weinstein Pleads Not Guilty To Rape, Criminal Sex Act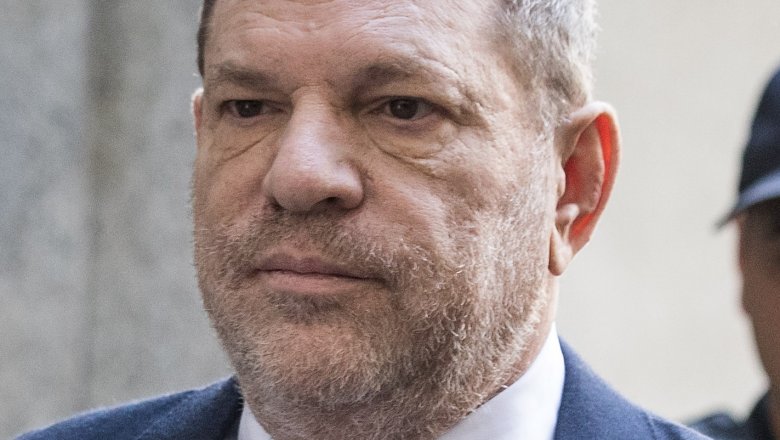 Getty Images
Harvey Weinstein just entered his plea in New York City court.
On Tuesday, June 5, 2018, the disgraced movie producer pleaded not guilty to rape in the first and third degrees during his arraignment, as reported by E! News. He also pleaded not guilty to a criminal sexual act in the first degree.
Weinstein reportedly remained silent as he entered the courthouse with his lawyer, Ben Brafman, and his police escorts, despite reporters shouting questions at him.
As Nicki Swift previously reported, Weinstein surrendered to the New York Police Department on May 25. He was subsequently arrested and charged with rape, a criminal sex act, sex abuse, and sexual misconduct for alleged incidents involving two women. While it's thought that one of the women may be Lucia Evans, who accused Weinstein of sexually assaulting her in 2004, neither women have been formally identified, as noted by E! News.
Weinstein, who has been publicly accused of sexual misconduct by dozens of women, has denied any wrongdoing. Following his arrest, his lawyer released a statement, saying, "Mr. Weinstein has always maintained that he has never engaged in non-consensual sexual behavior with anyone. Nothing about today's proceedings changes Mr. Weinstein's position. He has entered a plea of not guilty and fully expects to be exonerated."
Weinstein was later released on bond, which had been set for either $10 million or $1 million in cash. He was ordered to relinquish his passport and to wear a tracking device. While he is allowed to travel between New York and Connecticut, he must receive permission from the D.A.'s office if he wishes to travel anywhere else.
On May 30, a grand jury voted to indict Weinstein on charges of rape in the first and third degrees and criminal sexual act in the first degree. If Weinstein is found guilty of these crimes, he could face up to 25 years in prison.