Why Kate Hudson Thinks Kanye West Deserves To Get Canceled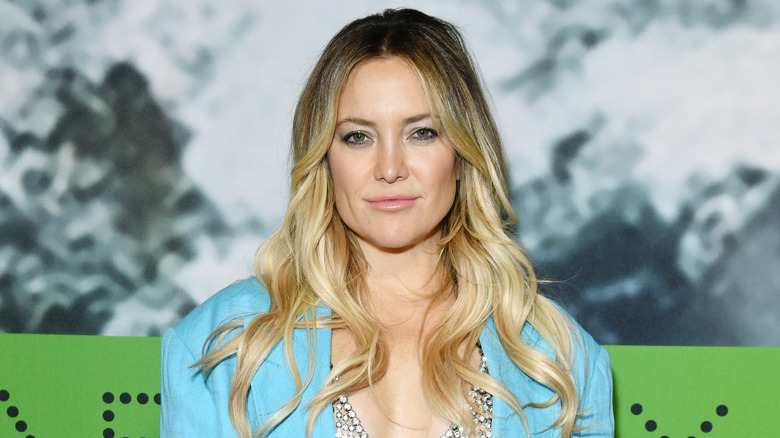 Jc Olivera/Getty Images
Kate Hudson thinks Kanye West deserves to get canceled, and we're not surprised. During his marriage to Kim Kardashian, Kanye "Ye" West's mental health made headlines after the rapper went on a lengthy personal rant at a campaign event in 2020. In his speech, Ye touched on everything from abortion to Harriet Tubman, admitting at one point that he and Kardashian debated aborting their oldest daughter, North West. In response, Kardashian posted a statement to Instagram where she spoke out about Ye's bipolar disorder. "Those who are close with Kanye know his heart and understand his words [sometimes] do not align with his intentions," she wrote in her Instagram Story.
After splitting from Kardashian in 2021, Ye's behavior again was the subject of much discussion and concern. From verbally attacking Pete Davidson during the comedian's short-lived relationship with Kardashian to making antisemitic remarks on Instagram to "marrying" Yeezy architect designer Bianca Censori, the musician was a lightning rod for controversy. Mental health issues aside, fans felt that his behavior was unacceptable, and they let him know. "[Kanye is] being horrible, it's not funny, it's not out there, it's disrespectful and rude," one person wrote on Reddit, referring to Ye's treatment of his ex-wife.
And while some might hail him as an artistic genius, plenty of celebs aren't fans of Ye either — including Kate Hudson, who feels that Ye's antisemitic social media rants should be enough to get him canceled.
Kate Hudson wants Kanye 'Ye' West to be held accountable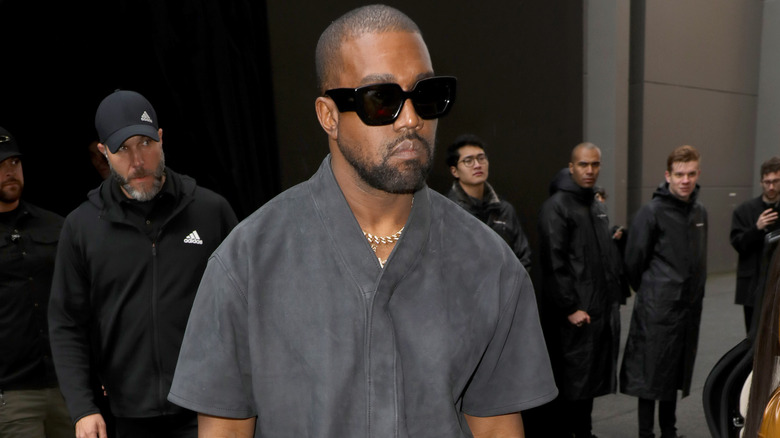 Pierre Suu/Getty Images
Remember when Kanye "Ye" West shocked everyone with his antisemitic remarks? In 2022, the rapper went on a spree of public appearances, including an interview with Tucker Carlson, where he appeared to verbally attack Jewish people. In a highly controversial tweet, Ye also talked about going "death con 3 on JEWISH PEOPLE" in a since-deleted tweet, adding that he wasn't antisemitic because "black people are actually Jew[s] also." His hate speech led to widespread criticism and ended business relationships with Balenciaga, the Gap, and Foot Locker. Reese Witherspoon and Jamie Lee Curtis led the charge in condemning Ye — and as of January 2023, Kate Hudson was another A-lister who opined that Ye should be canceled for his words.
Speaking to The Independent, the "How to Lose a Guy in 10 Days" star said, "We should hold people accountable who do anything that's sexist, misogynistic, or racist ... Kanye should be held accountable for his behavior. Period." She went on to share her feelings that people should have a deeper awareness of their own behaviors and that certain speech or actions should get them canceled in mainstream society. However, Hudson did touch on the fact she thinks cancel culture is a nuanced subject. "I don't want kids to be scared to make art, or to say things. They need to take risks and speak their minds, because what they want to say could actually be really powerful," she explained.
Did Kate Hudson take personal offense to Kanye 'Ye' West's words?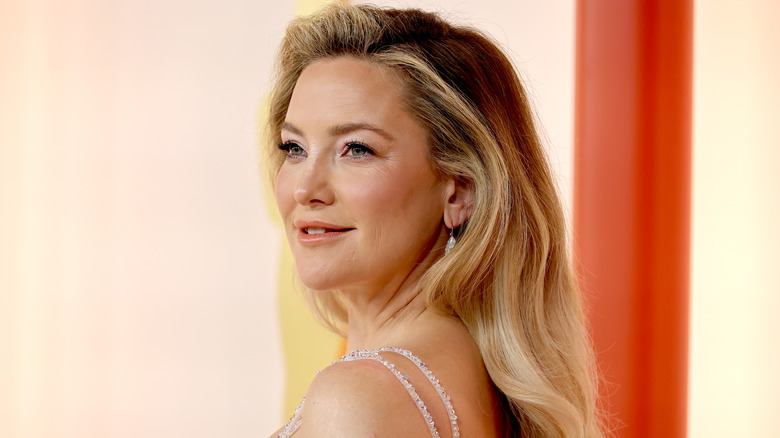 Mike Coppola/Getty Images
OK, but why did Kate Hudson specifically call out Kanye "Ye" West by name in her interview? His antisemitism may have hit home for the actor, who happens to be of Jewish heritage. "My grandmother ... was Jewish," the star revealed in a beauty video for Vogue. Hudson continued, "Of all the religions that I am made up of, Judaism was the one I knew the most because [my grandmother] lived with us. And she was very religious. ...Gram was the best, so Judaism was everything that I ever knew." As for her beliefs today, the actor has noted that while she is not currently a practicing Jew, Judaism is closely connected to her familial roots, and thus, her heart, according to The Australian Jewish News.
Even before Ye went "death con 3 on Jewish people," Hudson didn't seem to be a fan of his. Back in 2016, she joined a slew of other celebs mocking the Grammy-winner for his bizarre social media posts. "I'm not even [gonna] lie to you. I love me so much right now," Hudson said in a dramatic reading of one of his tweets.
Ever since Ye's dramatic public outbursts, he has fallen out of favor in mainstream Hollywood. According to Billboard, John Legend cut ties with the rapper following his failed presidential bid. Meanwhile, several others distanced themselves from the disgraced star, including his one-time girlfriend, Julia Fox — who says he had a negative impact on her career.