Matchmaker Explains Why Reese Witherspoon And Tom Brady Rumors Are A Total Reach - Exclusive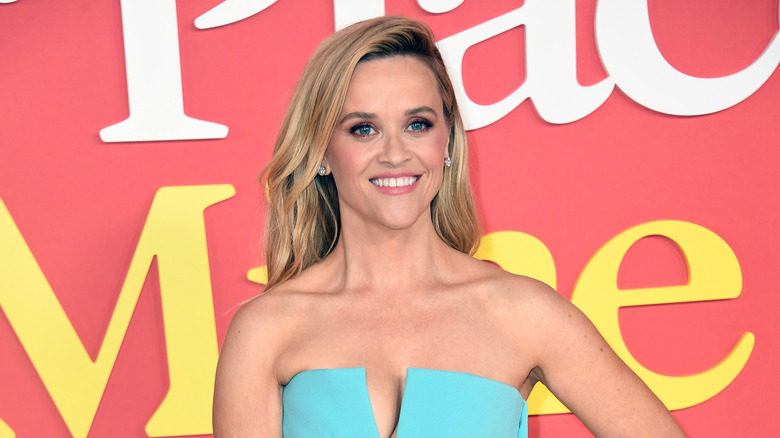 Albert L. Ortega/Getty Images
If Kelsea Ballerini can find love after a divorce, Tom Brady and Reese Witherspoon can do it too — and according to recent rumors, maybe even together. Gisele Bündchen recently opened up about her split with the former NFL quarterback, mentioning that the decision to go their separate ways was something that happened over time. "We realize that we just wanted different things, and now we have a choice to make," she told Vanity Fair, adding that she and Brady still have a lot of love for each other. "It just means that in order for you to be authentic and truly live the life that you want to live, you have to have somebody who can meet you in the middle."
Meanwhile, Witherspoon and Jim Toth's marriage came to an end on March 24, just before their 12th wedding anniversary. "It is with a great deal of care and consideration that we have made the difficult decision to divorce," the two wrote in a joint statement. "We have enjoyed so many wonderful years together and are moving forward with deep love, kindness and mutual respect for everything we have created together."
A source then added that the split was amicable. "They are so committed to co-parenting together," the insider told People. "They are invested in their whole family and making this as smooth as possible for everyone." And now that the former star quarterback and the actor are single, a matchmaker exclusively told Nicki Swift her thoughts on those rumors that Brady and Witherspoon are dating.
Matchmaker doesn't see a lot of compatibility between Reese Witherspoon and Tom Brady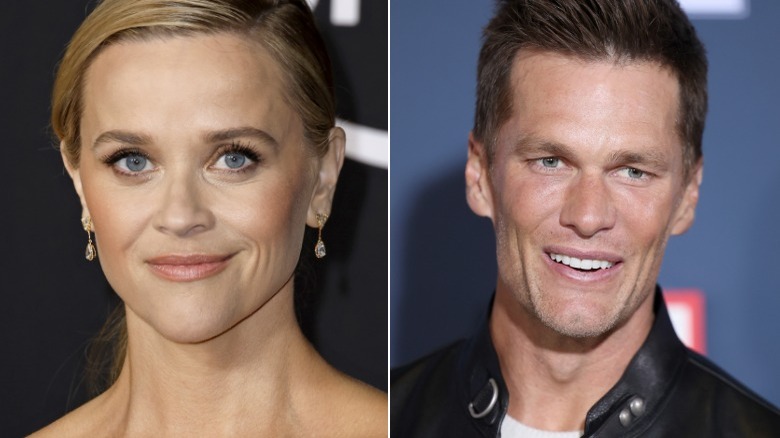 Frazer Harrison & Phillip Faraone/Getty
Tom Brady and Reese Witherspoon are both newly single stars, so it's no surprise that fans thought they would look good together, especially since the quarterback is dabbling in acting. But unfortunately, the actor and the former NFL player's rep confirmed to People that the rumors couldn't be further from the truth. And although the two may know of each other, a source added that they haven't crossed paths.
The fact that Brady and Witherspoon haven't met is no surprise to Susan Trombetti, matchmaker and CEO of Exclusive Matchmaking, as she told Nicki Swift that they may not be as compatible as fans want them to be. "I could see a date between the two, but I don't see her as his type. And I don't see him as hers," she said. She mentioned that although they have some things in common , it's not enough to truly say that they are the perfect fit for each other.
Trombetti, however, was not opposed to the former Tampa Bay Buccaneers quarterback and the "Legally Blonde" star striking up a friendship. "Both of them could make good friends that commiserate over their divorce is all I see," she said. "They might even want to be romantic, but I see any attempt falling flat. They haven't even processed their respective divorces. Ask me in a year!"