Taylor Swift And Joe Alwyn's Quiet Breakup Takes Us By Total Surprise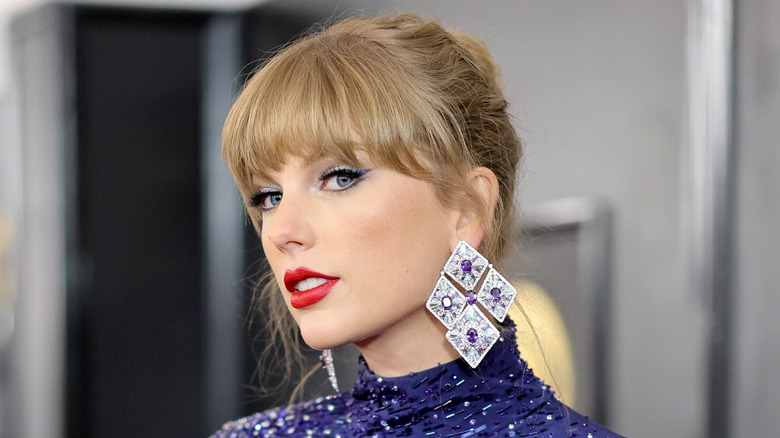 Neilson Barnard/Getty Images
Taylor Swift and Joe Alwyn have split, according to Entertainment Tonight. A source told the outlet that the break up wasn't "dramatic" but that the "relationship had just run its course" after six years together. 
Swift and Alwyn were first linked in 2017. At the time, The Sun reported that the two had been secretly dating for a few months. "Taylor and Joe are the real deal, this is a very serious relationship," a source said at the time, adding that Swift wanted to keep things "quiet" following her relationship with actor Tom Hiddleston. It wasn't until August 2018 that Swift and Alwyn made their relationship Instagram official, both sharing photos of the same landscape, according to People magazine.
In a 2020 interview with Rolling Stone, Swift explained why she and Alwyn chose to keep their relationship out of the public eye. "In knowing him and being in the relationship I am in now, I have definitely made decisions that have made my life feel more like a real life and less like just a storyline to be commented on in tabloids," she explained. "Whether that's deciding where to live, who to hang out with, when to not take a picture — the idea of privacy feels so strange to try to explain, but it's really just trying to find bits of normalcy," she added. Given how Swift and Alwyn approached the entirety of their relationship, it's no surprise to hear that they also kept their split private — Entertainment Tonight reports that the two have been apart for weeks. Still, we're floored to hear the relationship that many Swifties thought was "The 1" for the star didn't work out.
We often wondered if Taylor Swift & Joe Alwyn were engaged
Fred Duval & Tinseltown/Shutterstock
News of Taylor Swift's split comes as quite a shock to her fans, many of whom were convinced that she was secretly engaged to Alwyn. Back in January, Alwyn actually responded to the rumors, but didn't give much of anything away. "If I had a pound for every time I think I've been told I've been engaged, then I'd have a lot of pound coins. I mean, the truth is, if the answer was yes, I wouldn't say, and if the answer was no, I wouldn't say," he explained during an interview with The Wall Street Journal. Regardless if they were engaged or not, the two had quite the love story that inspired many love songs on various Swift albums, including "Lover" and "King of My Heart."
Swift kicked off the U.S. leg of her "Eras" tour on March 17, 2023, but, as Entertainment Tonight pointed out, Alwyn hasn't been spotted at any of her shows thus far — and now we know why. The split hasn't really slowed Swift down any, however, and she's been completely focused on giving fans an unforgettable night. And, if Swifties know anything about the entertainer's love life and how she has used those experiences as inspiration for dozens of her songs, it's safe to assume that new music will be on the way soon.