Faith Hill Was Engaged To Someone Else When She First Met Tim McGraw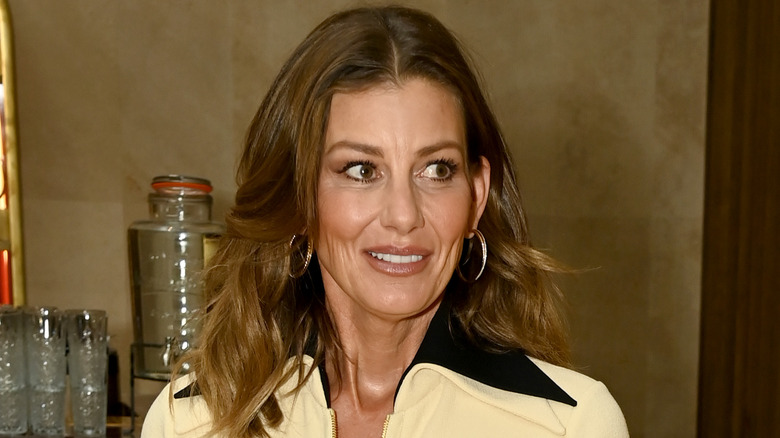 Dave J Hogan/Getty Images
It's kinda crazy to think that Tim McGraw and Faith Hill's relationship began with a whole lot of controversy because is it just us, or does it seems like the two singers have been happily together forever? During an appearance on Larry King Live, McGraw shared that he and Hill first met at the Country Radio Seminar in Nashville in 1994 but not much happened. However, McGraw and Hill later teamed up in 1996 for McGraw's tour. Pretty fitting, right? Well, it's safe to say that they hit it off that time, and the same year, McGraw asked Hill to be his wife, though it wasn't exactly easy.
"We had dated for a while. I actually asked her to marry me quite a few times, and she kept saying no," the country singer explained in a video. "She said, 'I'm not going to get involved with another country singer; it's just not going to work out.'" Well, McGraw finally got the details right, and he asked Hill to be his wife right before he took the stage at a country music festival. McGraw left to perform, and when he came back, Hill surprised him. "I came off the stage and went back into my dressing room, and Faith wasn't there, but I looked at the mirror. In lipstick, it said, 'Yes! I'm gonna be your wife,'" he said, adding that he still has the mirror.
While it sounds like a sweet start to a story, it still came with controversy.
Faith Hill has zero regrets for calling off her engagement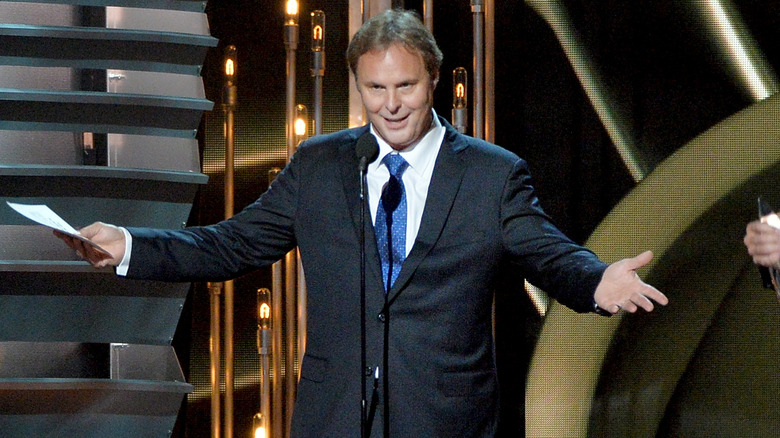 Rick Diamond/Getty Images
Faith Hill and Tim McGraw have quickly become one of the most adorable couples in music, so it's hard to wrap one's head around the fact that Hill was engaged to another man when she first met McGraw. Zimbio reports that Hill and record producer Scott Hendricks were together for a few years and they even got engaged. However, once Hill went on tour with McGraw in 1996, it was game over for her as she opted to break off her engagement to Hendricks in order to pursue a relationship with McGraw. As we all know, things went swimmingly between Hill and McGraw, but she faced backlash.
In an interview with People, Hill explained that despite what people may think about her and how she broke up with Hendricks, she had no regrets. "If someone is going to judge my character because I was engaged to somebody and then I left him for somebody else — 'Oh, okay, now she's a slut and a bad person' — I can't control that," she told the outlet. "But I wasn't about to let Tim slip through my hands."
Before Hendricks, Hill was married to Daniel Hill (yep, where she got her last name) for six years, but the pair called it quits in 1994 as Hill continued her music career. Call it fate or call it what you will, but it took a lot of things to happen for McGraw and Hill to come together.
Tim McGraw and Faith Hill love their love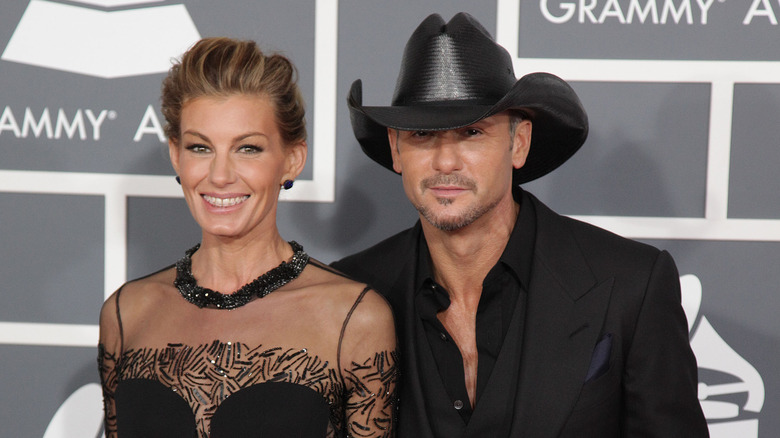 DFree/Shutterstock
Tim McGraw and Faith Hill are in love and they don't care who knows it! After all the obstacles that came along the way, the pair have been happily married for over 25 years, which is a huge accomplishment. Most people who follow the duo on social media know that they are never short on compliments for one another, and they regularly upload swoon-worthy posts. In 2022, McGraw shared a slideshow of photos of his blushing bride and accompanied the update with some sweet words. "My best friend. My soul mate. The love of my life," he began the caption. "I can't believe that I get to spend my days and nights with you for the rest of my life! You are such a remarkable person and our 3 daughters could not have a better role model in their lives... We love you baby!" We're not blushing... you're blushing!
And don't think that Hill never returns the favor. On their anniversary in 2018, Hill took to Instagram to share a series of images of herself and McGraw from over the years. "To the love of my life, the one who still takes my breath away after 22 years of marriage," she wrote. "My soul man, my soul mate, my everything. My one and only. Another 22 years is a good place to start." Stahp!
Music may have brought McGraw and Hill together, but their love has kept them together all these years later!