Was Barbara Walters Really Forced To Quit The View?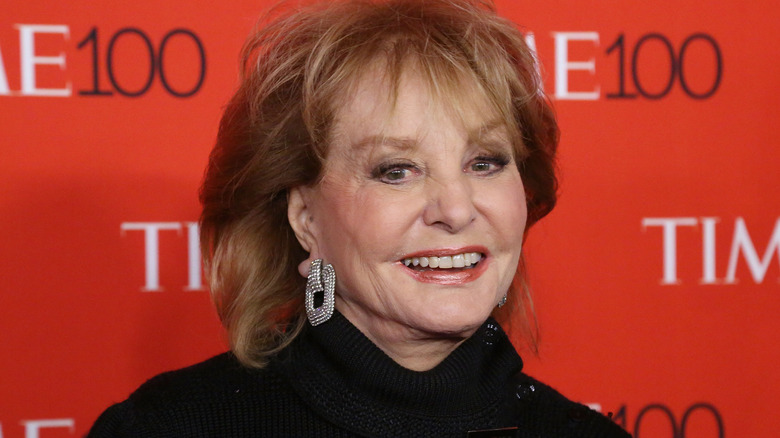 Taylor Hill/Getty Images
"The View" is one of the only few shows on television that continuously stir controversy due to the differing — and often clashing — opinions of the panel on today's most pressing issues, but it was always meant to be that way. It's all thanks to its creator, the late Barbara Walters.
The popular daytime talk show was Walters' brainchild, which she reportedly pitched to ABC in 1997. Vanity Fair noted that she suggested a show with people engaging in debate, but instead of a typical panel, it was to be purely composed of women "of different backgrounds, different generations, and different opinions." Joy Behar told the outlet that Walters partly pitched the program to have something she could control, which she admitted was a "smart idea." The good news is Walters "had a lot of clout at that time with the network," leading them to give it the green light.
Behar also noted Walters was responsible for taking the show "from the show that was the least profitable to the most profitable," and apparently, it's because she called all the shots. A former producer dished that if something unpleasant happened or if ratings tanked, Walters took care of business. "She could say, 'I'm sorry that I have to throw you under the bus, but it's for the good of the show.'" It's pretty clear that the legendary journalist was heavily invested in her program, but rumor has it that she left the show not because she wanted to, but because she was forced to.
A View alum claimed that Barbara Walters was let go from the show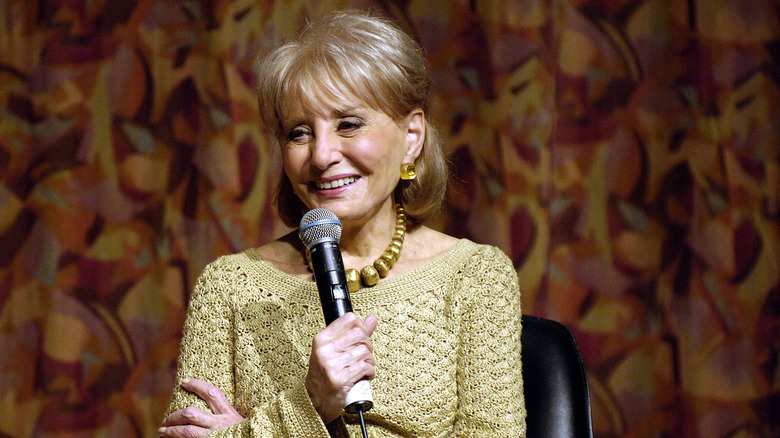 Toby Canham/Getty Images
Barbara Walters left "The View" — and television, subsequently — in 2014, on a high note. She was joined by the likes of Hillary Clinton and Oprah Winfrey, along with other female anchors of her time. "I was teary. But I wasn't going to cry because I was really very happy," Walters told ABC News at the time. "There's no such thing as perfect, but I can't think of anything that was lacking."
But while Walters had her ideal farewell episode, one of her former co-hosts, Lisa Ling, revealed that the legendary anchor was forced out of the show by the network executives. "I've never shared this with anyone," she told The Cut, recalling a time when she asked Walters what she'd do after retiring. "'Barbara, in a couple of months, are you going to be lounging in a hammock in Tahiti?'" she asked, to which Walters responded, "'They're making me quit.'"
It's unclear why the network would want Walters to leave, but it was perhaps due to her declining health. Journalist Ramin Setoodeh wrote in his book, "Ladies Who Punch: The Explosive Inside Story of 'The View,'" that during Walters' last years on the show, there were instances where she exhibited poor health. "One day, just as the show ended, she collapsed into the arms of a stage manager," he wrote. "She had to be taken to the greenroom, where they laid her down on a sofa. The staff called the paramedics."
Barbara Walters insisted that she left The View on her own terms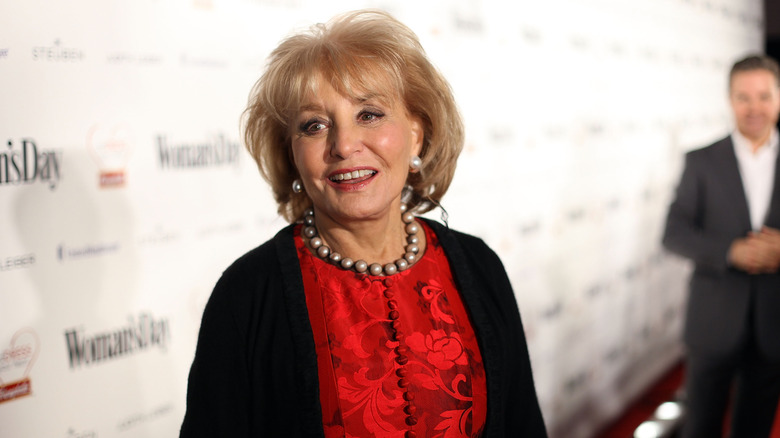 Neilson Barnard/Getty Images
When Barbara Walters announced her retirement from television, she was adamant that it was not a rash decision. She had been contemplating it for a while and then eventually realized that it was the right time to go.
"It's not something that just happened," she shared with The New York Times. And while many had speculated that she was retiring due to her health, she claimed that it was not the case at all. "I am not leaving because I am in ill health. I'm now fine. I had the chickenpox, which is ridiculous. I had never had it when I was a child, but I hugged someone who had shingles." According to Walters, she wanted to leave while she was still on top of her game. "I want to leave when I'm still very active and very viable."
She also clarified that she most certainly was not being forced to quit by anyone, including her network."I think Jay felt that he was pushed out," she told Variety of Jay Leno's dramatic exit from his own show. "I don't feel like I'm being pushed out. This was my decision."