One Major Issue Reportedly Caused Leonardo DiCaprio And Camila Morrone's Split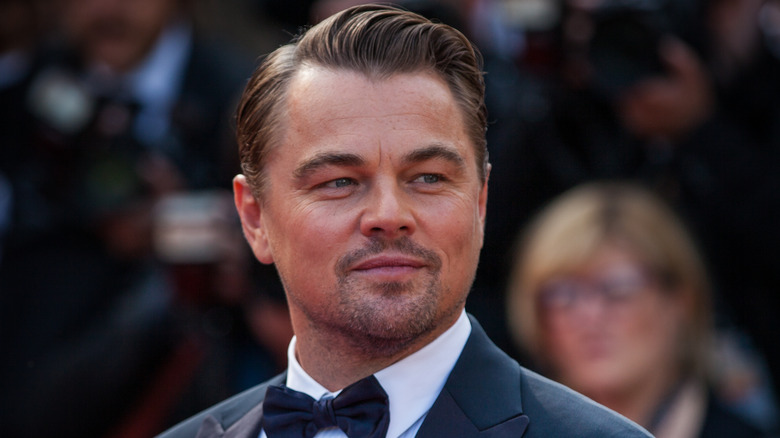 taniavolobueva/Shutterstock
Leonardo DiCaprio is one of the biggest A-listers out there, so it's little surprise he has his pick of Hollywood's hottest. DiCaprio has a reputation for dating a particular type: beautiful, of course; model beautiful, in fact; preferably Victoria's Secret model beautiful — and under 25. For a hot minute, it looked like DiCaprio's last girlfriend, Camila Morrone, had broken the mold. Yes, she was a Victoria's Secret model, but she retired from the runway to focus on her acting career.
Morrone is the breakout star of the Amazon Prime series "Daisy Jones & The Six." However, acting was never her aim, despite her parents being in the game. "There was so much angst around acting, and it was such a topic of conversation — never knowing where your next paycheck is going to come from," she told the Los Angeles Times. "I thought: 'I'm going to go to college. I'm going to have a normal 9-to-5 job.'"
Per the Daily Mail, Morrone posted smiley selfies from Minnesota to celebrate her "quarter century down." There was no sign of DiCaprio in the pics, but then the couple was rarely snapped together, despite dating for four years. The reason for DiCaprio's absence quickly became apparent after People reported the couple called it quits shortly after her birthday. "Camila is doing fine," a source said. "She is moving on with her life." One major issue reportedly caused Leonardo DiCaprio and Camila Morrone's split — and no, it didn't involve her turning 25.
It was all a matter of miles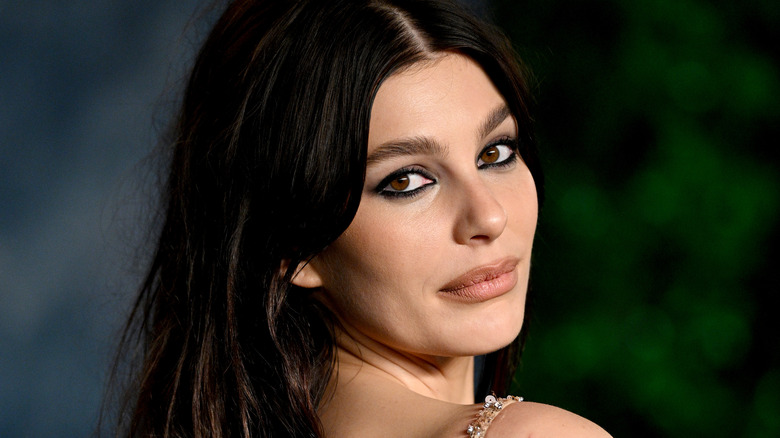 Lionel Hahn/Getty Images
When Leonardo DiCaprio split from Camila Morrone just months after she turned 25, it fueled the conspiracy theory that he never dates anyone over 25. However, E! News reports that the breakup was because of miles, not years. "Distance played a factor," a source explained. They said the couple had been spending time apart due to work commitments and that the relationship just "ran its course."
Morrone was only a teen when she met DiCaprio. According to W magazine, the actor was hanging out at her stepfather Al Pacino's house when he first locked eyes with the Argentine model. But they didn't start dating until after she turned 20. Still, their considerable age gap raised more than a few judgemental eyebrows. Morrone addressed the 22-year difference and shot down the haters during an interview with the Los Angeles Times. "There's so many relationships in Hollywood — and in the history of the world — where people have large age gaps," she said. "I just think anyone should be able to date who they want to date."
The predictable way DiCaprio handled the Morrone breakup was, well, predictable. Us Weekly reported that he was back on the scene and working his charms on Gigi Hadid in no time. "Leo does have his sights set on Gigi, but she hasn't shown an interest," a source said. "They're friends, but she doesn't want to be romantic with [him] right now."
Leonardo DiCaprio knows what he likes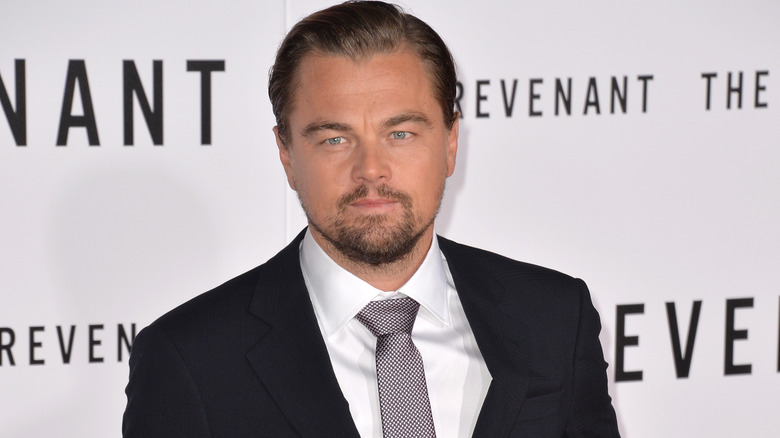 Featureflash Photo Agency/Shutterstock
Leonardo DiCaprio may date younger, but he definitely has his limits. In Touch (via Yahoo! Entertainment) reports that DiCaprio was spitting mad over reports that he was dating a 19-year-old. The gossip mill started churning after DiCaprio was snapped sitting next to the teen model Eden Polani at an event. The Twitterverse immediately erupted, and the inevitable memes and jokes flowed thick and fast. As DiCaprio increasingly became the butt of the jokes, one of his friends debunked the dating speculation. "Just because Leo might be talking to or sitting with a girl doesn't mean he's dating her," they insisted to People.
Meanwhile, the actor is a man who knows what he likes, likes what he knows, and isn't afraid to own it. DiCaprio said that "normal" is "up for interpretation" during an interview with "60 Minutes" Australia. He acknowledged there are folks who probably disapprove of his lifestyle. Still, he's not losing sleep over it. "I'm sure some people might look at me and my life and say it's not normal, and other people might say it is. I don't know," he said.
"I'm quite used to that kind of stuff," DiCaprio admitted when asked if he cares about the press focusing more on his love life than his career. For instance, the interviewer said local tabloids were reporting that all of Australia's finest and fittest were lining up outside his hotel room. "Well, you can't believe what you read," DiCaprio deadpanned.