Here's How Old Camila Morrone Was When She Met Leonardo DiCaprio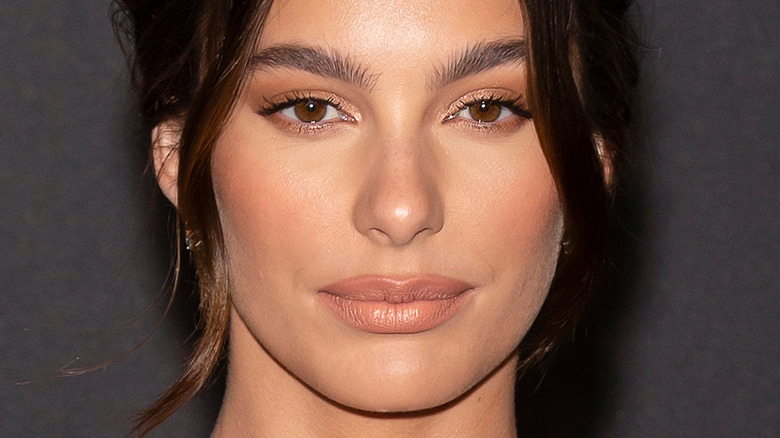 Ovidiu Hrubaru/Shutterstock
It is a fact universally known that Leonardo DiCaprio dates women much younger than him. There's an ongoing rumor that he never dates women over the age of 25, which was further perpetuated when he split from model Camila Morrone shortly after she celebrated her 25th birthday.
The two dated for four years, with sources close to the former couple claiming that they had considered getting engaged at one point. "They're very in love and serious," they dished to Us Weekly, adding that the actor has "never loved a girl like this." Another insider told the outlet that the couple was "ready to have kids," but Morrone wanted to get hitched first. "She's very traditional in that way," they noted.
The two never made it down the aisle, with the actor now reportedly dating model Gigi Hadid, who is, surprisingly enough, over 25. DiCaprio and Morrone's relationship is considered old news at this point, but fans seem to have looked past the fact that DiCaprio likely met the model way before she was of age.
Camila Morrone reportedly met Leonardo DiCaprio when she was a teenager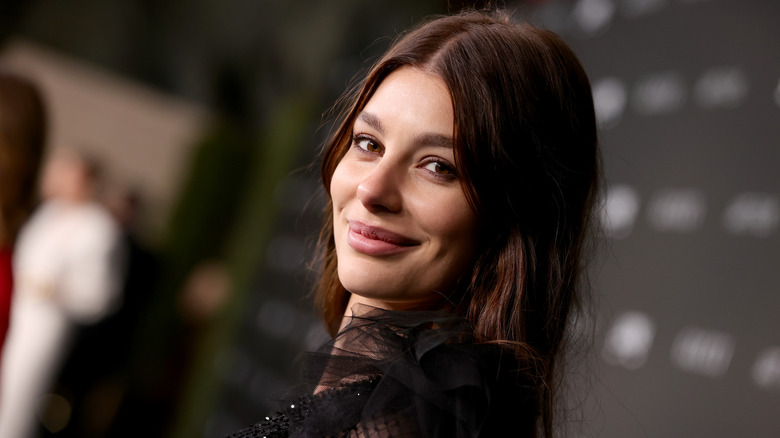 Rich Fury/Getty Images
Camila Morrone is a successful model and actor in her own right, but when she first met the man who would become her future boyfriend, Leonardo DiCaprio, she was reportedly not even of age yet. Per W Magazine, they were "old family friends," and knew each other for years before becoming an item.
As it turns out, DiCaprio is friends with Morrone's stepfather figure, who just so happens to be Al Pacino. Her mom, Lucila Sola, dated the legendary actor, but they split in 2015 after four years of dating, per Toronto News. But it looks like Morrone fostered a close relationship with him, since she told "The Late Late Show with James Corden" that she still sees him as her stepdad.
Now, if you do the math, Morrone was only around 14 years old when her mother got into a relationship with Al Pacino. This implies that she met DiCaprio around that time — between the years 2011 and 2015. Therefore, she was in her teens, while DiCaprio was already in his 30s. What's even more mindblowing is the fact that Sola is younger than DiCaprio. Per the breakup news, Sola was 36 years old in 2015 when she split from Pacino, and in that year, DiCaprio was already 41.
Camila Morrone wanted the public to respect her relationship with Leonardo DiCaprio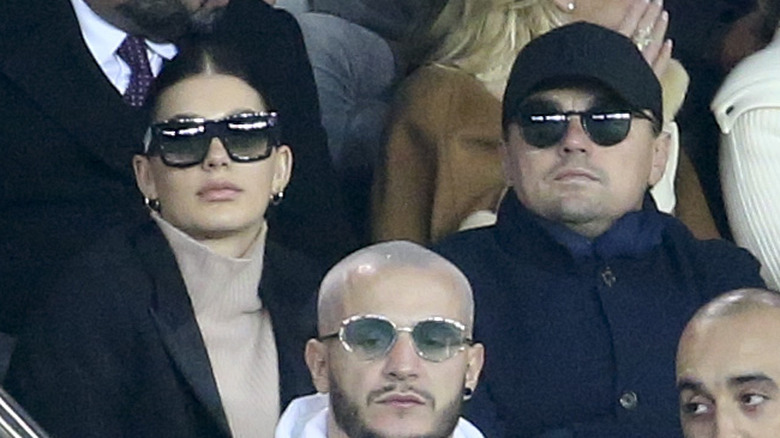 Jean Catuffe/Getty Images
When Camila Morrone was dating Leonardo DiCaprio, she admitted that she grew tired of being ridiculed all the time, especially regarding their significant age gap. Speaking with the Los Angeles Times in 2019, she noted that people should refrain from passing judgment on who others decide to date.
"There's so many relationships in Hollywood — and in the history of the world — where people have large age gaps," she said. "I just think anyone should be able to date who they want to date." But she did admit that she understood why the public made a spectacle out of her relationship. "I probably would be curious about it too," she admitted. She also hoped that fans would see her as her own person and not just DiCaprio's partner. "I feel like there should always be an identity besides who you're dating. I understand the association, but I'm confident that will continue to slip away and be less of a conversation."
Morrone also learned how to tune out negative comments when they were together. "There's so much hate on the internet and it's so unnecessary," she shared with Vulture. "Negative comments don't stop because you address them. I felt like being like, 'You guys suck! This sucks. You guys are really mean.' I probably won't address it again. Because then you open floodgates for people to judge you. I've learned more and more to just protect myself and avoid things that'll hurt my feelings."