Rose McGowan Indicted For Felony Cocaine Possession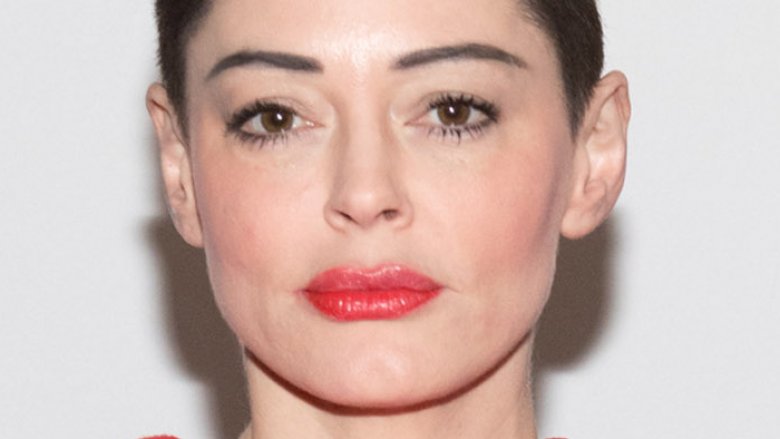 Getty Images
Rose McGowan has been indicted for the felony charge of cocaine possession.
USA Today reports that a grand jury in Loudoun County, Va. voted to indict the Charmed star on Monday, June 11, 2018. McGowan was not in the courtroom at the time, and she reportedly will not be present when her trial date is scheduled.
TMZ notes that McGowan could face up to one year behind bars if she's convicted.
McGowan has denied any wrongdoing. In a statement, her attorney, Jose Baez, told the celebrity news site, "Rose steadfastly maintains her innocence. These charges would have never been brought if it weren't for her activism as a voice for women everywhere. I assure you, this selective prosecution will be met with a strong defense."
As Nicki Swift previously reported in October 2017, an arrest warrant for McGowan was issued for "felony possession of a controlled substance" for an incident that allegedly occurred in January of that year. At the time, McGowan was said to have left items at Washington Dulles International Airport that allegedly tested positive for narcotics.
McGowan responded to the warrant on Twitter, seemingly accusing authorities of attempting to quiet her amid the Harvey Weinstein scandal that rocked Hollywood (McGowan, who has accused Weinstein of rape, has been an outspoken voice for the #MeToo movement).
McGowan later surrendered to police in Virginia on Nov. 14. She was quickly released on a $5,000 bond.
Speaking to writer Ronan Farrow for The New Yorker, McGowan, who shared her belief that the drugs may have been planted in her wallet, said, "I will clearly plead not guilty."