Has Kelly Clarkson Written Any Songs About Her Divorce From Brandon Blackstock?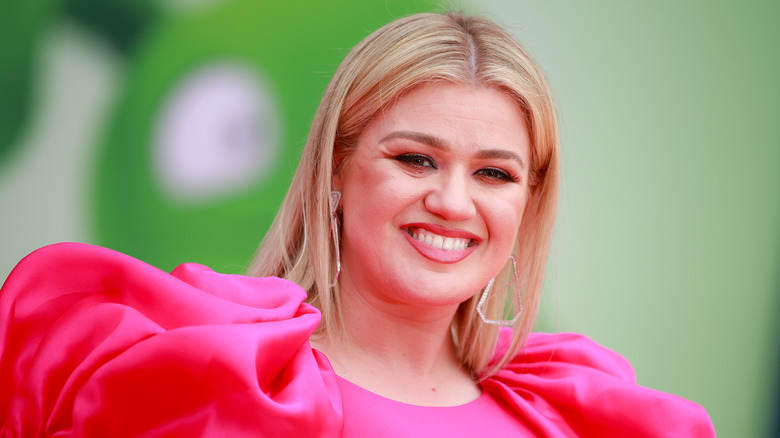 Rich Fury/Getty Images
Over the last 20 years, Kelly Clarkson has curated an expansive career as one of the most successful music artists in the industry. From her record-breaking albums to her popular daytime talk show, the Texas native has made a permanent mark on pop culture. But, in addition to her continued feats in music, Clarkson has also garnered attention for her love life, specifically her divorce from Brandon Blackstock. Back in June 2020, the "Behind These Hazel Eyes" singer filed for divorce, citing "irreconcilable difference." The move came as a shock to fans due to the couple's romantic love story. While the pair previously had a harmonious relationship, their divorce was a messy legal affair, leaving Clarkson with full custody of their kids and Blackstock receiving $150,000 in spousal support.
In an interview on the "Angie Martinez IRL" podcast, the beloved talent revealed that her divorce "ripped her apart." "Anyone that's been divorced [knows]. That was years in trying to make — not make it work," she explained. "I wanted to make it awesome. I wanted to make it everything it possibly could be, and sometimes that just doesn't happen." While Clarkson has remained an open book in interviews, fans have wondered if she would use her new music to reveal further details about the divorce. With her tenth studio album, "Chemistry," set for release in June 2023, Clarkson has seemingly confirmed fans' suspicions in a heartfelt post.
Kelly Clarkson wrote more than 60 songs following her divorce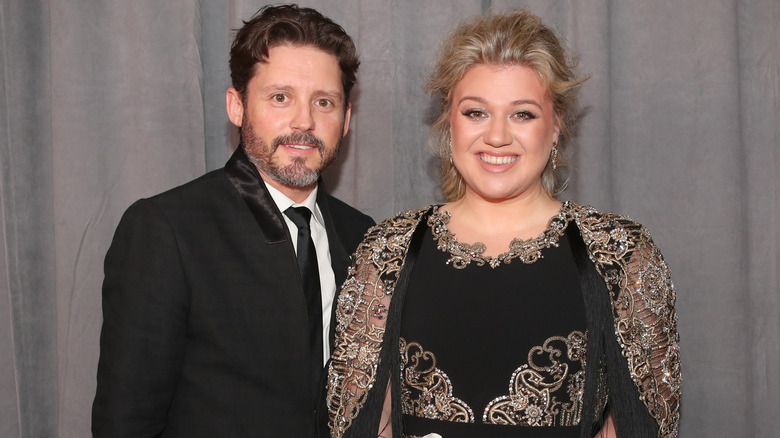 Christopher Polk/Getty Images
A year after she filed for divorce from Brandon Blackston, Clarkson revealed that she wrote 60 songs about their breakup. "It is an insane amount of getting it out," she told Entertainment Tonight in 2021. "Anytime you go through some life, it's such an awesome thing to have that outlet, regardless of whether people hear it or not." Even though she uses her music as an outlet for her feelings, the Grammy-winning talent admitted that writing songs about her heartbreaks is "really hard." "They're just difficult decisions to put those out because they're so personal," she explained. "But the other side of [it] is like, 'Man, how many people have come up to me?' [Saying things] like, 'You have no idea. I never wanted to talk about it. I never told anyone this.'"
While Clarkson has been crowned the "break-up anthem queen" due to her hits like "Behind These Hazel Eyes" and "Never Again," her emotive tracks don't always have a romantic backing. During a 2011 interview with MTV News, the former "American Idol" star revealed that her breakup songs are also inspired by her work environment. "I write 'metaphorically speaking' a lot," she said. "Sometimes it's not always about a guy; I just end up writing it more that way because it's better for mainstream radio."
Kelly Clarkson will spill the tea on Chemistry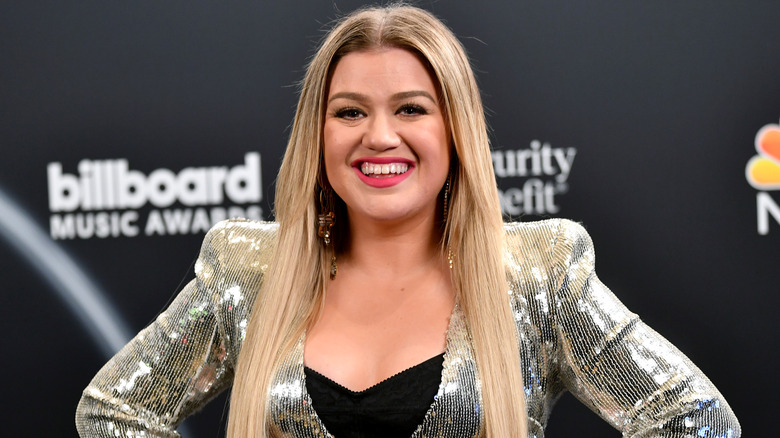 Amy Sussman/bbma2020/Getty Images
Since announcing her divorce from Brandon Blackston, Kelly Clarkson fans have been eager for the singer to release a breakup album. After nearly two years of musical silence — aside from her 2021 Christmas album "When Christmas Comes Around" — the "Breakaway" singer finally revealed that her post-divorce album would be called "Chemistry." "I've been working on this project for close to three years now. I wasn't sure I was going to release it, but I am," she explained in an Instagram video. "I was trying to find a word, it might be one of the songs on the album, but I was trying to find a word that really described the whole thing." Clarkson added that, beyond her "angry and sad" emotions, the album follows the "arc of an entire relationship."
A few weeks after releasing her insightful video, Clarkson dropped the record's first two singles, "mine" and "me," which she described as representing a "different stage and emotional state" of grief and loss. "Having chemistry with someone is an incredible and overwhelming feeling. It's like you have no choice in the matter," she said in an additional statement. "You are just drawn to each other. This can be good and bad. This album takes you down every path that chemistry could lead you down." It's safe to say that Clarkson, the breakup anthem queen, will be holding nothing back on what's sure to be a heartbreaking record.