How Ryan Gosling's Barbie Role Spiced Up His Marriage To Eva Mendes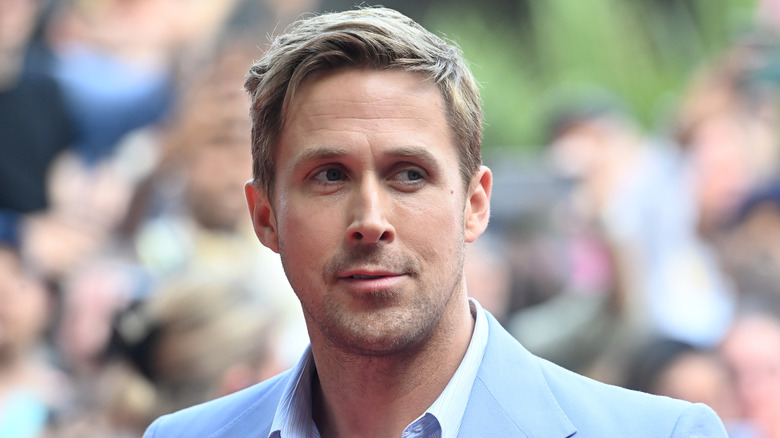 Dave J Hogan/Getty Images
Ryan Gosling has played many highly-praised roles in his career, with one of the first being that of Noah in "The Notebook." From there, the actor has enjoyed a part in several other hit movies like "La La Land," "Drive," and "The Big Short," to name a very few. In 2021, he signed on for perhaps what's been his most iconic role yet ... playing the doll Ken opposite Margot Robbie in "Barbie." Other members of the star-studded cast include Will Ferrell, Michael Cera, and America Ferrara. 
But after playing such different roles during his career, how did Gosling agree to participate in the "Barbie" movie after never having done something similar to portraying a doll? Well, the star explained why he opted to take the role in Greta Gerwig's film on an episode of "The Tonight Show With Jimmy Fallon," and it had a lot to do with his daughters because duh, it's Barbie. Gosling explained that there were two reasons he decided needed to play Ken. "Best script I've ever read. I walk out in the backyard and, do you know where I found Ken, Jimmy? Face down in the mud next to a squished lemon," he joked, showing a photo of his daughters' Ken doll. He sent the picture to Gerwig and told her it was a done deal. "I shall be your Ken, for this story must be told," he told his director.
The role has had many benefits for the star, including in his marriage.
Ryan Gosling and Eva Mendes loved role-playing thanks to Gosling's new blonde 'do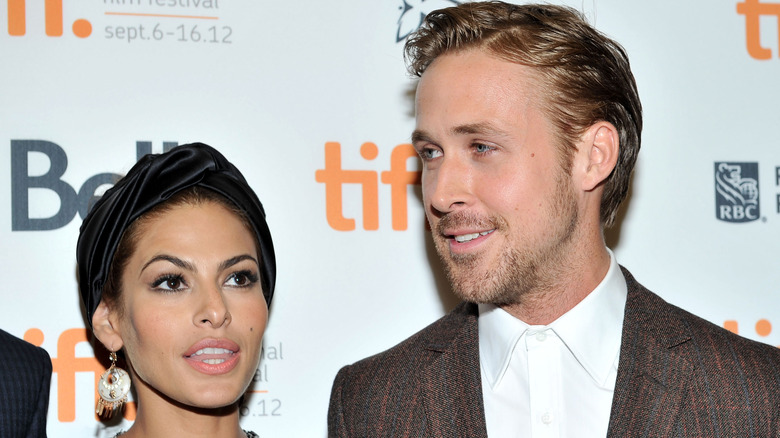 Sonia Recchia/Getty Images
When you're an actor, a movie role can spill over into your personal life, and that's the case with Ryan Gosling's portrayal of the iconic Ken in the "Barbie" film. A source close to the couple shares that Gosling has earned quite a bit of killer press for the film and scored some major points with his wife, Eva Mendes. "Eva is always supportive of the films Ryan takes on. She finds it cute and charming that he's playing the role of Ken," a source spilled to Us Weekly. Apparently, the couple is having a lot of fun with this role. "They were actually having fun role-playing together after he went blond," the insider revealed. "They both got some good laughs." The same source shared that the infamously under-the-radar couple is in a really good place in their marriage and their "chemistry and affection for each other is always off the charts."
While Mendes and Gosling don't talk about each other too much in interviews, it's enough to warm your heart when they do. In a 2020 chat with People, Mendes revealed how her life changed when she met Gosling because, before him, she prioritized work. "I never wanted babies before until I fell in love with Ryan, and it kind of worked out to where I was 40 and having my first baby," she told the outlet. Awe! 
Inside Ryan Gosling and Eva Mendes' romance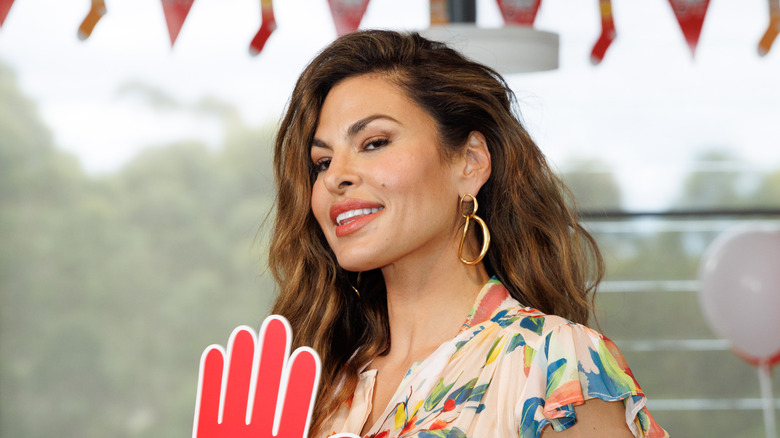 Caroline Mccredie/Getty Images
We all know that Ryan Gosling and Eva Mendes like to keep their romance under wraps, sparingly commenting on their relationship in interviews, but sometimes Mendes will surprise us all and share a post dedicated to Gosling on Instagram. In April, Mendes shared a clip from her film with Gosling, "The Place Beyond the Pines," where they first met in 2011. "Magic is Real. We did not meet on set," the actor explained in her caption. "The magic started way before but here's a little magic captured on camera. Gracias to the increíble director Derek Cianfrance." Many fans commented on the rare post, with one even calling them "Real life Barbie and ken."
Mendes must have felt nostalgic because a few days before sharing the short video clip, she posted a series of images of their characters, Luke and Romina from the film. "Mi socia @scondito just sent me this telling me it's been 10 years since this film came out," she wrote, adding that it "feels like lifetimes ago."
In 2022, Mendes surprised many when appearing on Channel Nine's Today show in Australia to discuss her life with Gosling while subtly dropping some big news and referring to Gosling as her husband. Man, do these two know how to keep a secret! We can only hope that they'll share more glimpses into their lives together as Gosling promotes the "Barbie" movie but we won't hold our breaths.