Bill Hader And Ali Wong Reportedly Had A Secret (But Brief) Fling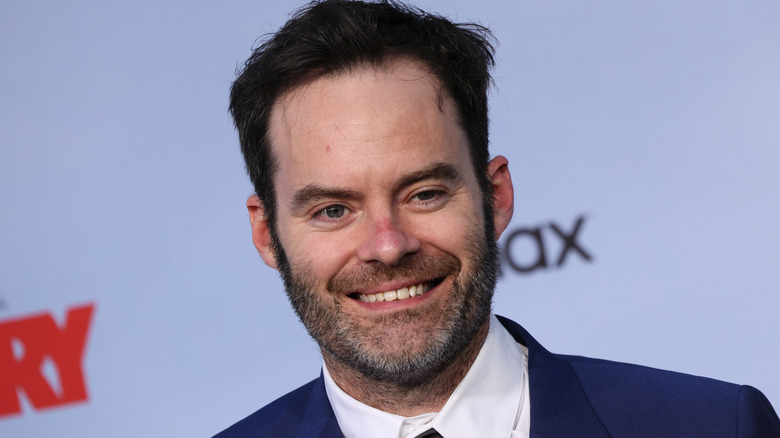 David Livingston/Getty Images
Bill Hader and Ali Wong surely know how to make a crowd laugh. With Hader's spot-on impressions, the "Saturday Night Live" alum is a goofball extraordinaire. Wong is also a stand-out comedian. Unlike Hader, she often incorporates jokes about dating and marriage in her stand-up comedy routines. In a clip from her special "Ali Wong: Don Wong" on Netflix, she joked, "Only other married people with kids can empathize with the deep envy I feel towards you single people, OK? You don't know how free you are. You can eat an edible at 2 p.m., go to the aquarium, and watch the jellyfish go back and forth."
With their downright hilarious personas and similar experiences as comedians and actors, Hader and Wong have a lot in common. So, it makes sense that the funny pair would hit it off — and they did. Yup, Hader and Wong once had a fling. But, while the sparks flew at the beginning, they didn't last long.
Bill Hader and Ali Wong dated following her divorce from Justin Hakuta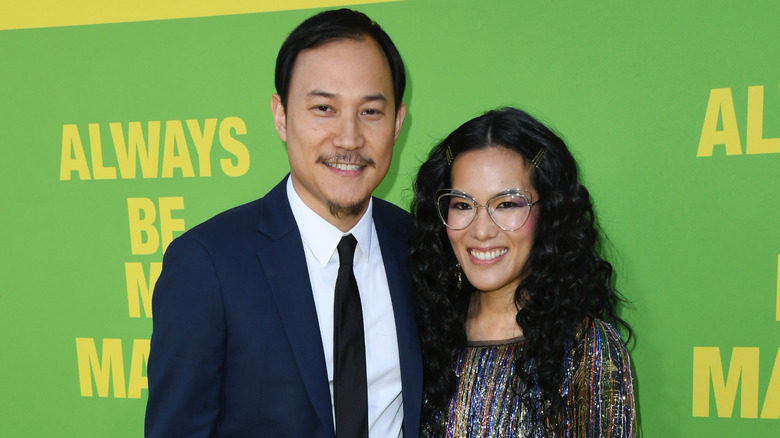 Jon Kopaloff/Getty Images
In 2022, Bill Hader and Ali Wong reportedly had a short-lived relationship. In December, insiders told Page Six that the pair began dating "at least two months ago," but called it quits by the end of the year. A source said, "They're just super busy with things, but [the split] was certainly amicable. They're certainly friends." Apparently, they kept their fling a secret amid Wong's divorce from entrepreneur Justin Hakuta. According to the outlet, only a small group of high-profile comedians knew about their romance.
Wong seemed to be having fun with Hader after her split from Hakuta. In April 2022, the couple ended their 8-year marriage. An insider told People, "It's amicable and they will continue to co-parent lovingly." Wong and Hakuta share two daughters — Mari, who was born in 2015, and Nikki, who was born in 2017. Wong and Hakuta's split certainly proved to be amicable, as he subsequently accompanied her on her comedy tour. In a March 2023 appearance on "Jimmy Kimmel Live," Wong said, "He was the tour manager last time and he's gonna be the tour manager again." She added, "We're really close ... We're really good friends. When I say that, I really mean it."
Why Bill Hader doesn't talk about his relationships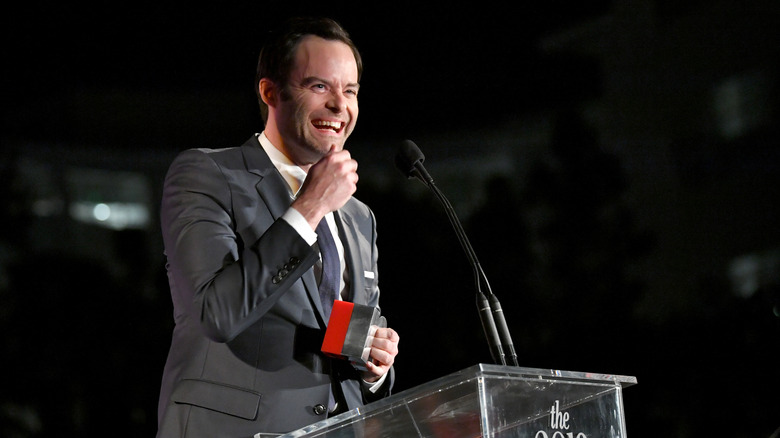 Emma Mcintyre/Getty Images
On the other hand, Bill Hader reportedly dated Ali Wong following his split from Anna Kendrick. According to a June 2022 article by People, the former couple was together for more than a year. At the time, an insider revealed, "They are both very private people, and with the pandemic it was easy to keep it quiet. They're both hysterical so they must keep each other laughing all of the time. She's really, really happy."
There's a reason why Hader hasn't spilled the beans on his past relationships. In an interview with The Hollywood Reporter (via Entertainment Tonight), Hader did not speak out about his personal life. Referring to his three kids — who he shares with ex-wife Maggie Carey — he said, "They just want me to be their dad. They just want me to sit and watch 'Encanto' over and over and over again. So that's what I do." So, it seems unlikely that Hader will ever open up about his brief fling with Ali Wong.