Where Zayn Malik And Yolanda Hadid Reportedly Stand Today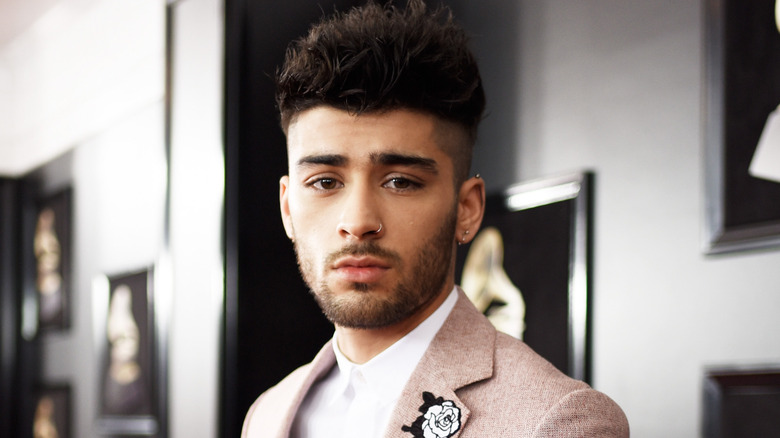 Kevin Mazur/Getty Images
Zayn Malik and Gigi Hadid may be on good terms following their split in 2021, but the same can't be said for the former One Direction member and Gigi's mom, "The Real Housewives of Beverly Hills" alum Yolanda Hadid.
Before their relationship took a turn for the worse, Yolanda had nothing but nice things to say about her daughter's ex. Speaking with Daily Mail in 2018, she dished that she adored Malik and treated him as part of their family. "He's a beautiful human being from Bradford, England. He's from the same background that I'm from, him and I get along great and he's like a son to me," she told the outlet. "It's all good. He has no family here and he's so far away, so I understand that life because I lived that life. I think that I'm just a mama to him." Gigi even said that Yolanda and Malik used to get along so well, with the singer often taking the socialite's side during family discussions. "When he's in the middle of a family thing and everyone's like, 'Zayn, whose side are you on?' he's charming," the model told Harper's Bazaar. "He's usually on my mom's side, so he's smart in that sense."
However, in 2021, Yolanda and Malik's relationship soured, with the reality star claiming he had struck her, according to TMZ. And to this day, she apparently still finds it difficult to reconcile with the father of her granddaughter.
Yolanda Hadid has yet to 'forgive' Zayn Malik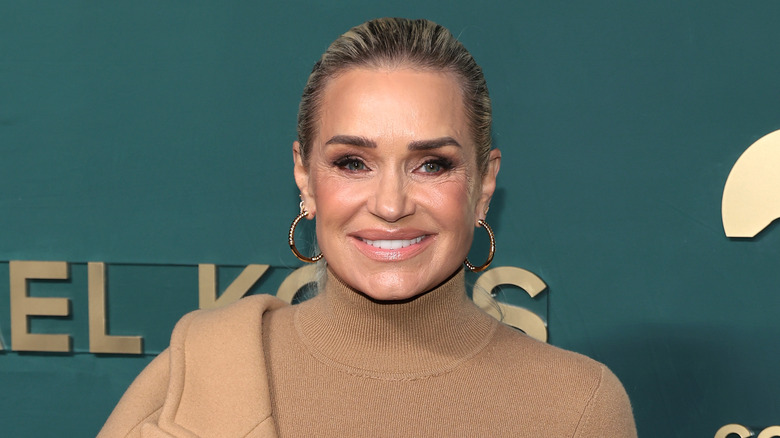 Dimitrios Kambouris/Getty Images
Yolanda Hadid apparently couldn't find it in her heart to move past the alleged physical altercation she had with Zayn Malik in 2021. At the time, TMZ noted that Yolanda had "barged" into the home he shares with Gigi Hadid while the model was away, leading to an argument that reportedly turned physical. An insider told Us Weekly that the explosive fight was a long time coming, claiming that Yolanda and Malik had constantly been butting heads before the incident. "Their relationship was fraught with tension," the insider shared. "Zayn and Yolanda have the biggest issues with one another."
Records obtained by The Hollywood Reporter revealed that Malik had been charged with four counts of harassment following the scuffle, but he pleaded no contest and explained on Twitter that his priority was to protect his daughter, Khai. "In an effort to protect that [safe and private space] for her, I agreed to not contest claims arising from an argument I had with a family member of my partner's who entered our home while my partner was away several weeks ago," he wrote in a lengthy statement.
Meanwhile, Yolanda reportedly found it tough to let go of what had happened. "Yolanda has calmed down since the altercation, but she has no time for Zayn and hasn't forgiven him for the alleged incident," a source told Life & Style.
What Gigi Hadid thinks of her mom's beef with Zayn Malik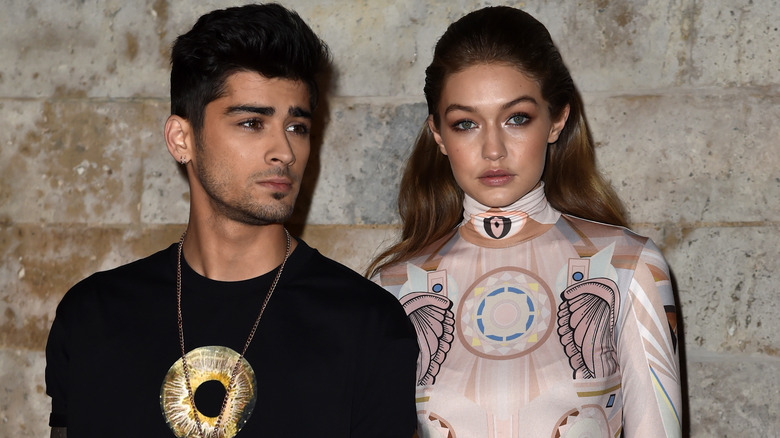 Pascal Le Segretain/Getty Images
After Zayn Malik and Yolanda Hadid's alleged physical confrontation, the two had been notably quiet, including Malik's ex and Yolanda's daughter, Gigi Hadid. Instead of offering her two cents about what happened between her mom and the father of her child, she asked everyone to give her and her family some space instead. "Gigi is solely focused on the best for Khai. She asks for privacy during this time," her representative told People.
As for Malik, the anger management classes he had been mandated to take apparently did wonders for him. "The anger management classes really helped him get to a better place," an insider told Life & Style. "Everything is going well, except for Yolanda, who is urging her daughter to move forwards not backwards."
He and Gigi are making great strides in co-parenting, too. The model shared with The Sunday Times that while they're no longer together, they make sure to put "the importance of the child's happiness at the forefront." She acknowledges that she has "a long life alongside this person" and schedules her work "when Khai is with her dad," as seeing Khai "be with both parents makes [her] very happy." And despite being raised in America, Khai has adopted some "little bits" of British characteristics from Malik. "She's clearly a child who was grown in my stomach eating a lot of British food — breakfast, beans, curries. And she still eats like that," Hadid added. "She even says some words with a little [British] accent, which I love."