Farrah Abraham Speaks Out Following Arrest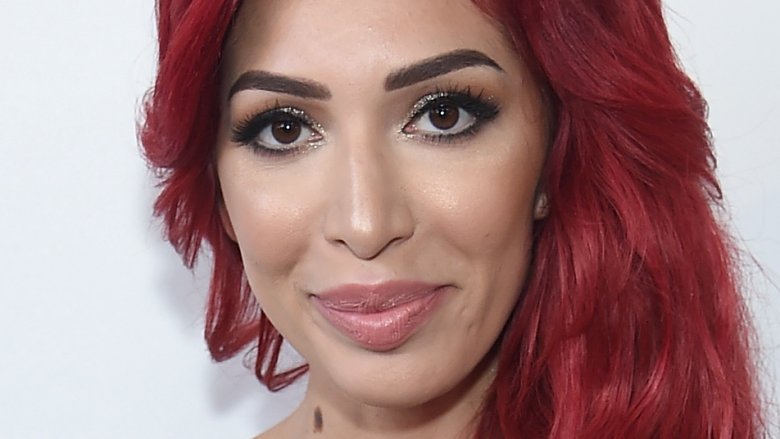 Getty Images
Farrah Abraham is breaking her silence.
On Wednesday evening, June 13, 2018, the Teen Mom alum took to Instagram to publicly address her recent arrest for misdemeanor battery and trespassing.
"Looking great in @prettylittlething — No charges & no jail time," she began her lengthy statement, captioning a snapshot of an article documenting her release that afternoon. "I chose this life and I handle being targeted as a public figure & public punching bag ALL is Fair In Farrah's world I will never believe the lies that people need to sell to make a dollar off me." 
Abraham continued, "Happy it's all recorded and documented as I should never feel unsafe and be targeted at a hotel I'm staying at The Beverly Hills hotel truly allowed misconduct by staff to a paying guest there's no need for me or anyone else to be treated this way."
"The Beverly Hills Police officers should stop having power trips and lying and selling stories to TMZ, while you let all of Beverly Hills be robbed, car break ins, stealing go on," she went on. "Focus on really protecting the public and doing good for Beverly Hills instead of creating made up problems."
The reality TV star's rep, Elizabeth Lloyd, also released a statement to Us Weekly following Abraham's release, claiming the situation was a "misunderstanding" that had been "blown out of proportion." 
Her statement continued, "Farrah is the hardest working individual I know and sets very high standards for herself. She has been working on a number of deadlines for new projects and business ventures; she is immaculate in her work ethic and pushes herself harder than her team recommends sometimes. Farrah is a powerhouse and was having a business meeting in the hotel where the alleged incident happened. She is a very sweet and ambitious young woman who has been portrayed in a biased light on a reality television studios."
As Nicki Swift previously reported, Abraham, 27, was arrested early Wednesday morning after allegedly striking a security guard at the Beverly Hills Hotel following a verbal altercation with other guests. Once cops arrived on the scene, the former 16 and Pregnant star, who reportedly appeared intoxicated during the incident, apparently pulled the celebrity card, telling them, "You should know who I am." 
In video footage obtained by TMZ, Abraham can be heard cursing at police while saying, "I am not going to be provoked to be arrested." Later in the video, she appeared to yell, "I'm not resisting you!" and "You're hurting me!" After being booked for battery and trespassing at around 2 a.m., Abraham was held at the Beverly Hills Jail before she was eventually released on $500 bail.
In a previous statement, her rep told Us Weekly, "Farrah will return and continue to focus on her business and her daughter, which is her No. 1 priority. Please remember there [are] two sides to every story."