How Much Does A Ticket To The Met Gala Actually Cost?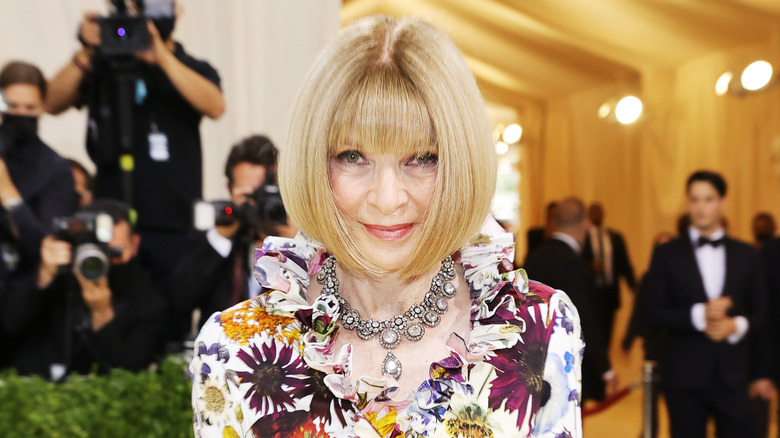 Mike Coppola/Getty Images
When Karl Lagerfeld died in 2019, speculation only grew that his designs — most notably for Chanel — would be displayed at a future Met Gala, especially since the fashion designer was a regular attendee. But it can be hard to live up to the impact a designer has made on the industry, especially when they believed fashion shouldn't be exhibited in a museum, but rather on humans in live action.
Thus, Curator in Charge Andrew Bolton is trying his best to understand the assignment with this year's Met Gala theme, "Karl Lagerfeld: A Line of Beauty." "One thing I knew for certain is that we could not do a traditional retrospective," he told Vogue. "I think Karl would have hated that. Even though one of his facets was that he was a historicist, and he would revisit themes in his work, he was always looking to the future in his own work — he hated looking back at the past."
The highly anticipated event — fashion's Super Bowl, if you will — which will take place on May 1, serves as a way for the Metropolitan Museum of Art to raise funds and the invited celebrities to show off some of their best and most daring looks. This year's Met Gala will be co-chaired by a handful of big names including Penelope Cruz, Dua Lipa, and Roger Federer. It'll also be hosted by Emma Chamberlain and Chloe Fineman. But if a celebrity isn't personally invited by Vogue's editor-in-chief, Anna Wintour, how much does it cost to attend?
Met Gala tickets have gone up in price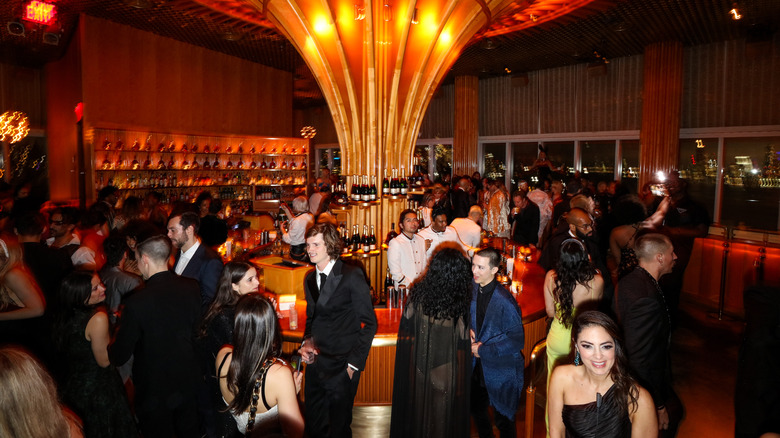 Rebecca Smeyne/Getty Images
A single ticket to the Met Gala in 2022 reportedly cost $30,000, while table for a person and a group of guests could be purchased at $275,000. But the cost fluctuates based on how many people are invited and are attending. In previous years, it was reported that there has been a push to make the fashion event more exclusive, which raises the price of tickets.
This year, a single tickets to the event will reportedly cost you $50,000. "These people are already donating so much, to then ask for that amount is a lot," a source told Page Six. But another source added that, although celebrities may decline their invitation or not want to pay for a ticket, there's always another celebrity who can replace them.
It was also said that some designers were declining invitations. "Chanel themes are so iconic," an insider said. "Other brands have their own identity. What are they going to do?" But another source said some of those designers are happy for the opportunity to attend the event in general, especially since they know an invitation for next year's gala is less guaranteed if it's turned down.
Anna Wintour wants the Met Gala to be more exclusive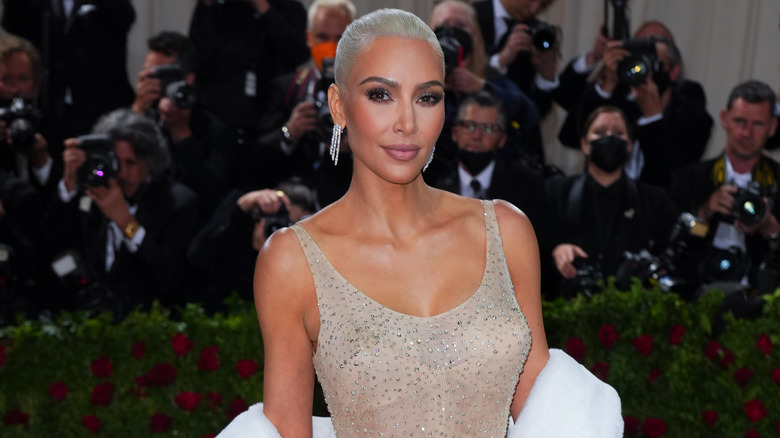 Gotham/Getty Images
The Met Gala is an exclusive event, so that could be one reason why tickets are so expensive. In March, Page Six reported that the KarJenner clan, specifically Kim Kardashian, wouldn't be making an appearance at this year's gala. It was said that Vogue's Anna Wintour was "cracking down on the guest list" in an effort to make the event more private. Sources told the media outlet that the rumor was not true, and it seems that it was a case of miscommunication in the end.
"Anna had wanted to do a cull of the guest list this year and make it more of an exclusive event," an insider told The U.S. Sun. "And while lots of names were discussed, attendees have always been an ongoing conversation and nothing was ever set in stone. Kim was never told she might not be on the list."
It was then reported that Prince Harry and Meghan Markle were rumored to be attending the fashion event as well. "Kim is famous for being famous and a controversial figure, and so is Meghan," a celebrity PR expert told Mirror. "It makes sense Vogue would invite two controversial celebrities." It was added that having controversial celebrities would only help take care of costs due to "guaranteed" money from advertisers and more media attention.